03/28/2022
Polsinelli Further Strengthens Miami Office Adding Rodger L. Hochman to Health Care Practice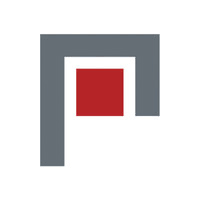 Am Law 100 firm Polsinelli welcomes health law attorney Rodger L. Hochman as Counsel in the firm's Miami office. Hochman joins the list of recent hires who have chosen to move their practice to Polsinelli's nationally renowned Health Care Practice.
Hochman brings years of in-house counsel experience to Polsinelli. As a board-certified health law attorney in Florida, he is well-versed in health care industry transactional, regulatory, compliance, operational, corporate and risk management issues pertaining to institutional and individual health care providers, group practices, ancillary service providers, MSOs, and their vendors, suppliers and business affiliates.
"Rodger's deep understanding of health care law and his long-term relationships throughout Florida bring unique insight to our clients," said Polsinelli Health Care Alignment and Organizations Practice Chair Jane E.  Arnold. "His demonstrated ability to deliver meaningful solutions for a highly-regulated industry adds to the strength of our growing service to the Miami market."
Hochman comes to Polsinelli in a time of continued growth. The firm tripled the size of its Miami attorney roster in its first three years of operation and with Hochman's addition will include 22 attorneys. Polsinelli recently moved into a new downtown office space to accommodate the expanding team.
"Our Miami office recently moved to a brand new space to accommodate for our growing team so Rodger's addition couldn't have come at a better time," said Miami Office Managing Partner J. Everett Wilson. "Rodger's in-house counsel experience will be valuable insight to our clients, and we look forward to him joining our team."
Rodger is experienced in federal fraud, waste and abuse laws (Stark Law, Anti-Kickback and Medicare), HIPAA/HITECH and Florida law counterparts. He also has a broad knowledge of health care-centric commercial transactions, hospital-physician relationships, physician employment and professional service contracting, healthcare IT licensing, and other contractual and regulatory challenges.
"I am pleased to be associated with a full-service firm that is known for having a stellar health care industry practice and an incredible client service record," Hochman said. "I look forward to being able to pursue client development and serve existing and future firm clients utilizing the depth of knowledge and broad bandwidth of the Polsinelli team."
Hochman earned his bachelor's degree from Boston University, magna cum laude, before obtaining a J.D. from Nova Southeastern University Shepard Broad College of Law, summa cum laude. Prior to joining Polsinelli, Hochman served as Senior Associate General Counsel for one of the largest independent medical oncology/hematology practices in the United States, and previously, as general counsel to one of the nation's largest wound care and HBOT services providers, and for a leading, multi-jurisdictional healthcare staffing and workforce management company.
Hochman joins Polsinelli's nationally recognized Health Care Department, which represents one of the largest concentrations of health care attorneys and professionals in the nation. Recognized as a leader in health care law, Polsinelli's Health Care Department was recently named the largest Health Care Law Firm by the American Healthcare Lawyers Association (AHLA) for 2021, and earned a Tier One ranking in Health Care Law by U.S. News & World Report's "Best Law Firm's" each year since 2014.
Want to read more law firm news?
For past editions of our weekly law firm news, click here.
---
Contact Our Recruiters Now!