03/24/2022
Polsinelli Welcomes Sarah R. Kocher and Jennifer R. Bolster to Health Care Department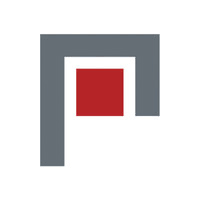 Am Law 100 firm Polsinelli welcomes health care attorneys Sarah R. Kocher and Jennifer R. Bolster as Counsel in the firm's New York office. Kocher and Bolster both join the firm's national Health Care Practice.
Sarah R. Kocher re-joins the firm's Health Care Practice, after most recently serving as in-house associate counsel at the University of Rochester Medical Center. Kocher focuses her practice on health care operations and partners with hospitals, academic medical centers, pharmacies, and other clients. She helps clients navigate the highly regulated and ever-evolving complex regulatory environment and minimizes risks across an array of healthcare regulatory matters in a tailored and efficient manner.
"I am thrilled that Sarah has rejoined the firm and delighted that Jennifer is bringing her talents to Polsinelli," said Polsinelli Health Care Operations Practice Chair Colleen M. Faddick. "Sarah has deep knowledge of complex regulatory issues and understands the needs of clients. Jennifer's expertise in regulatory, fraud and abuse and New York-specific issues will be a significant asset to our practice and to our clients. Both Sarah and Jennifer bring exceptional regulatory skills and practical guidance to our team and our clients nationally."
Kocher works with health care clients on an array of regulatory and compliance matters in the areas of Medicare and Medicaid reimbursement and enrollment, behavioral health, fraud and abuse, state licensure, internal and government investigations, and pandemic response and preparedness. Kocher's experience in the field of telehealth adds to the firm's growing practice.
Kocher earned her bachelor's degree from The Catholic University of America, summa cum laude, before obtaining a J.D. from St. Louis University School of Law, magna cum laude.
"I have deep respect for Polsinelli and its commitment to healthcare clients," Kocher said. "I see Polsinelli as a true partner to health care providers faced with a constantly changing regulatory environment and I look forward to adding my operational insight and regulatory experience."
Jennifer R. Bolster brings extensive experience to Polsinelli having worked in private practice as well as in-house senior counsel and compliance roles. She draws on her in-depth understanding of the complexities of the health care industry to offer clients effective strategies and practical solutions on regulatory and compliance matters.
She counsels healthcare organizations including academic medical centers, hospitals, community/rural health centers and medical practices on Medicaid and Medicare reimbursement, fraud and abuse, FQHC requirements, the 340B program, state licensure and compliance operations. She is versed in compliance program implementation, business transaction compliance concerns and managing internal and external audits and investigations.
"I was drawn to Polsinelli's national platform as a law firm with a deep bench of health care attorneys who come from a wide range of backgrounds and experience," Bolster said. "I am eager to share my experience navigating New York's complicated regulatory structure and provide practical legal guidance to Polsinelli's health care clients that will allow them to achieve their goal of providing quality health care to patients."
Bolster earned her bachelor's degree from SUNY University at Albany, summa cum laude, before obtaining a J.D. from Boston College Law School.
Kocher and Bolster join Polsinelli's nationally recognized Health Care Department, which represents one of the largest concentrations of health care attorneys and professionals in the nation. Recognized as a leader in health care law, Polsinelli's Health Care Department was recently named the largest Health Care Law Firm by the American Healthcare Lawyers Association (AHLA) for 2021, and earned a Tier One ranking in Health Care Law by U.S. News & World Report's "Best Law Firm's" each year since 2014.
Want to read more law firm news?
For past editions of our weekly law firm news, click here.
---
Contact Our Recruiters Now!