10/08/2021
Tanya Daniels Harris joins Saxton & Stump's Senior Care Services team adding more licensure and compliance resources for clients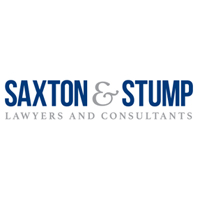 Attorney Tanya Daniels Harris, Esq. has joined Saxton & Stump's Senior Care Services team, bringing her unique focus on regulatory, compliance, and survey and enforcement matters to the firm's Harrisburg office. The Senior Care Services team is led by attorney Collin T. Keyser and includes some of the foremost attorneys in medical professional liability as well as physicians, expert medical practitioners and healthcare administrators who are well-prepared to guide clients through the challenges they face.  
"Tanya is a talented lawyer and advocate for her clients as well as a respected speaker who is passionate about providing legal education for long-term care industry associations," said CEO James W. Saxton. "Her experience in this area of law adds depth to our team of attorneys supporting the growing needs of senior and long-term care facilities that are still in the midst of navigating the pandemic."
A unique focus on long-term care providers
Harris brings nearly two decades of experience representing long-term care facilities and professionals faced with the wide range of matters impacting senior care providers. Prior to joining Saxton & Stump, Harris practiced as an attorney for 19 years at a Harrisburg-based law firm specializing in health care law, assisting long-term care providers in appealing sanctions and remedies from the Pennsylvania Department of Health, the Pennsylvania Department of Human Services and the Centers for Medicare and Medicaid Services. Besides regulatory and licensure matters, she has also handled end of life issues, admission agreements and fair housing compliance matters for nursing homes, personal care homes, assisted living residences and continuing care retirement communities. This includes counseling long-term care providers in navigating the unique legal implications that arise when addressing powers of attorney, advance health care directives and end-of-life decisions. Harris is regularly invited to lecture on various legal topics for organizations such as LeadingAge PA, the Pennsylvania Health Care Association (PHCA), Pennsylvania Coalition of Affiliated Healthcare & Living Communities (PACAH) and the Pennsylvania Association of Directors of Nursing Administration (PADONA) to educate long-term care providers. Harris earned her J.D. at the University of Pittsburgh School of Law, where she also earned a Certificate in Health Law. She has a Bachelor of Journalism degree from the University of Texas at Austin.
Want to read more law firm news?
For past editions of our weekly law firm news, click here.
---
Contact Our Recruiters Now!