09/01/2021
Allen & Overy expands Restructuring Practice with partner Emanuel Grillo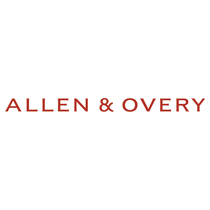 Allen & Overy ("A&O") today announced that Emanuel (Manny) Grillo has joined the firm as partner in A&O's U.S. Banking and Restructuring Practice Group, based in New York. Manny joins A&O from Baker Botts, where he chaired the firm's Financial Restructuring Practice.
With more than 25 years of bankruptcy and restructuring experience, Manny has a long track record representing troubled companies, secured and unsecured creditors, court-appointed trustees, and other stakeholders, including official and ad hoc committees of creditors and equity sponsors in large and complex restructurings, as well as both sellers and purchasers of assets of distressed businesses. He joins A&O with a versatile client base spanning a variety of industries including power and energy, real estate, telecom, media and technology, financial services, airlines and healthcare.
"We are excited to welcome Manny to Allen & Overy, who brings with him market-leading experience and will greatly expand our client base. As part of our strategy, we are committed to hiring and retaining high-quality talent to serve our clients in the U.S. and abroad. We know that Manny will be a strong addition to our team providing counsel on high profile restructuring matters and bankruptcy cases," said Tim House, U.S. senior partner.
Manny joins Allen & Overy as the twenty-first lateral hire in the firm's U.S. offices since the beginning of 2021.
Ken Coleman, Head of A&O's U.S. Restructuring Group commented, "Manny is uniquely qualified to continue pushing our strategic growth in the U.S. and help serve our rapidly expanding client base, which was recently recognized by Chambers in 2021 as one of the 'New York Elite.'"
Mr Grillo commented, "Not only is A&O regarded as one of the top firms in the global restructuring market, but the firm stands at the forefront of growth both here in the U.S. and abroad. I am excited to be a part of this dynamic firm and practice group, and to bring my experience and skill set to counsel clients globally and domestically."
Prior to Baker Botts, Manny was partner at Goodwin Procter LLP, where he served as Co-Chair and Chair of the firm's financial restructuring practice and at Torys LLP.
Want to read more law firm news?
For past editions of our weekly law firm news, click here.
---
Contact Our Recruiters Now!