03/23/18
Blank Rome Welcomes Two New York Partners
Summary
: Blank Rome added experienced finance and real estate partners to their New York office.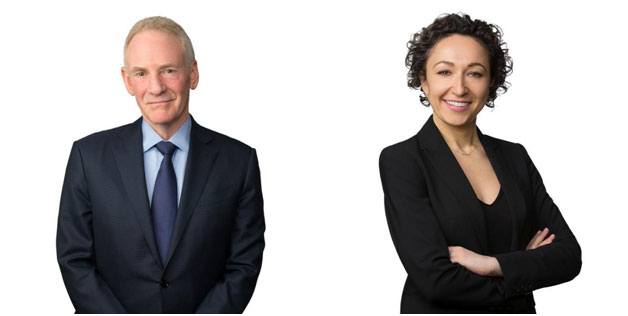 Blank Rome LLP announced the addition of two experience partners to their New York team. Stephen D. Brodie will join the Real Estate group and Finance Services industry team. Julie Carvalho is joining the Finance, Restructuring and Bankruptcy group and Financial Services industry group. The two are joining from Herrick Feinstein LLP where Brodie was co-chair for the Corporate Department, chair of the Financial Institutions group and a member of the Executive Committee.
Chairman and Managing Partner Alan J. Hoffman said, "We are thrilled to welcome Steve and Julie to Blank Rome. Steve and Julie have handled a variety of complex corporate, finance, mergers and acquisitions, and real estate matters on behalf of their clients. With an additional focus on art law, they bring unique knowledge and perspective to our strong financial services team."
Chair Lawrence F. Flick of the Financial Services industry team added, "Working with our Financial Services and Real Estate teams, Steve and Julie will continue to provide their clients with strategic counsel, with the benefit of additional capabilities and a deep bench in the financial services industry. We are excited that they will have the opportunity to grow their practices at Blank Rome, with the expanded support from our practices and offices throughout the United States. We are confident that their range of experience and strong relationships will be of great benefit to our clients and colleagues."
Brodie earned his J.D. from New York University School of Law and his B.A. from Yale University.
Carvalho earned her J.D. from the University of Michigan Law School and her undergraduate degree from New York University.
Photo: Blank Rome
Want to read more law firm news?
For past editions of our weekly law firm news, click here.
---
Contact Our Recruiters Now!