01/21/16
Five Attorneys Leave Dickstein Shapiro for Zelle LLP

Summary
: Dickstein Shapiro continues to see several of their lawyers leaving the firm to join smaller, less known firms, with the latest being five lawyers to Zelle.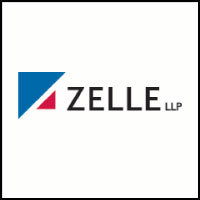 Attorneys are jumping ship from
Dickstein Shapiro's
Washington D.C. office. Five more have left the law firm to join the 75-lawyer litigation law firm Zelle LLP.
Serving as the new co-chair of the antitrust and unfair competition practice will be the former business development head at Dickstein Shapiro, James Robertson Martin. With him joins
Jennifer Duncan Hackett
,
Woody N. Peterson
, Nick Cheolas and Allison Vissichelli. Some of the clients these lawyers are taking with them include the Federal Deposit Insurance Corporation and the Federal Home Loan Mortgage Corporation.
Martin previously told The National Law Journal that moving to a small law firm "frees the group from conflicts that could arise at a larger law firm that represents banks." Dickstein Shapiro has seen their numbers shrink from 400 in 2010 to less than 150 now. Other recent departures from the law firm include managing partner of the Los Angeles office, James Turken, and
Eisner Jaffe

with three other lawyers as well as an insurance team lead by
Kirk Pasich
to the Liner law firm, a firm best known in the California area.
Dickstein Shapiro has been struggling with financial pressures, most significantly from the changing intellectual property landscape, making it harder to win patent cases. The firm has also had a lot of partners leaving the firm.
Source:
https://bol.bna.com/litigation-law-firm-hires-five-dickstein-shapiro-lawyers/
Photo: zelle.com
Want to read more law firm news?
For past editions of our weekly law firm news, click here.
---
Contact Our Recruiters Now!