06/21/13

Salaries and Jobs Up for Law Grads, yet Employment Rate Drops to 84.7%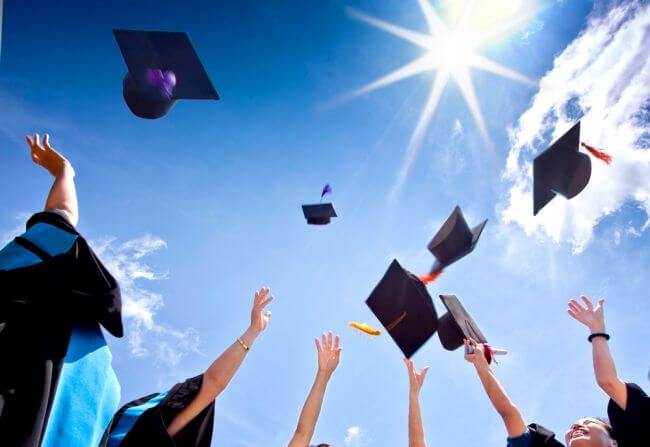 Recent report from the National Association for Law Placement (NALP) reveals that the overall employment rate for law school graduates of the 2012 class has dropped to 84.7 per cent. This is despite new graduates garnering more jobs and higher salaries than law graduates from the smaller 2011 class.
NALP used data from 195 U.S. law schools to measure the employment rate of law graduates on 15 February, nine months after the May graduation date. Its findings reveal that the 2012 class reflects a "new normal" with increase in BigLaw jobs. Though the employment rate continues to be below the pre-recession figure, large firm hiring has recovered pushing the median salary up for all full-time jobs lasting at least a year. The national median salary for the 2012 class is $61,245 compared to $60,000 for the 2011 class. This is a marked first year-over-year increase in the overall median since 2008. Further, the national average salary for the class of 2012 is also up at $80,798 from $78,653 for the class of 2011.
So, while fewer recruitment opportunities are present in small firms, law graduates are finding many more breaks in firms having a staff of more than 500 lawyers. BigLaw jobs are up 27 per cent from the 2011 levels. Law graduates are also finding more jobs in private practice with hiring having risen slightly to 50.7 for the 2012 batch from 49.5 percent for the 2011 class. Yet structural weaknesses remain. For instance, only 64.4 per cent of the graduates have obtained a job for which bar passage is required, according to NALP. This is a drop of more than 10 percentage points since 2008, when it was 74.7 per cent and is the lowest figure NALP has measured till date.
James Leipold, Executive Director of NALP says, 'The employment picture remains decidedly mixed. With the class of 2012 we see the beginning of a rebounding private practice sector, particularly at large law firms, and, with that, we see some rebounding salary numbers. However, we still see very high unemployment and underemployment, and there are no indications that the employment situation will return to anything like what it was before the recession."
Adding to this complexity is the fact that law schools have funded fewer jobs for the 2012 class than they did for the 2011 class. This has further contributed to the drop in the overall employment rate. But, Leipold believes that as the class sizes become smaller with time, the legal employment market will stabilizes somewhat and this will show modest improvements in the job market in the near- and medium-term future.
But with all said and done, experts feel that law schools will have to change their strategy too. Law Schools will have to ensure that their graduates get jobs in the competitive legal market place. For this they might require investing in career services besides law professors and deans of experimental learning.
NALP data differs from the American Bar Association (ABA) data because their calculations are based on graduates whose employment status is known.
Want to read more law firm news?
For past editions of our weekly law firm news, click here.
---
Contact Our Recruiters Now!