3/8/04

Greenberg Traurig officially announces the opening of Orange County, Silicon Valley offices
In a move that will significantly increase its California presence, Greenberg Traurig has added Silicon Valley and Orange County offices to its 70-attorney Los Angeles office, according to a firm press release last week. It was previously reported that the firm was hiring away senior-level associates from local Silicon Valley firms and granting them partnerships, so the news is not unexpected. Seven attorneys will open the Silicon Valley office, led by Todd Rumberger, who formerly worked in Greenberg Traurig's Orlando office. Ten other attorneys are currently being considered for hire in this office, as well. The Orange County office will be headed by Gordon Schaller, a shareholder from the firm's Los Angeles office. Six other attorneys, including four partners, will give the firm a strong base on which it expects to grow quickly to turn the office into a full service satellite branch. Firm Press Release, 3/3/04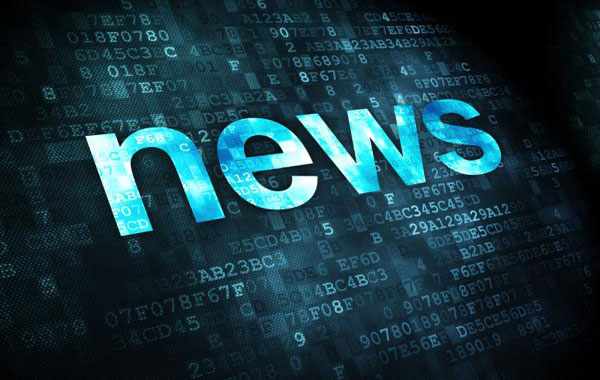 Sonnenschein Nath & Rosenthal LLP acquires three-attorney public law group
Two partners and one associate will join Sonnenschein Nath & Rosenthal, as the firm welcomes the public policy group from Winstead Sechrest & Minick PC into its fold. Before joining the firm as a partner in the Public Law & Policy Strategies group, Frederick McClure served under two presidents, as Assistant for Legislative Affairs under George Bush Sr. and as a Special Assistant for Legislative Affairs under Reagan, and currently holds positions on many boards under the current president, including the Secretary of Energy's Advisory Board. The other partner joining the firm is Mark Cushing, who has served as Special Assistant to the Governor of Oregon. Firm Press Release, 3/1/04
Oppenheimer's European offices begin to break off
Following Oppenheimer, Wolff & Donnelly's announcement last summer that it would no longer support its international offices in Brussels, Geneva and Paris, attorneys in two of the three offices recently announced their next moves. Steptoe & Johnson stepped up and acquired the Brussels office, which housed three partners, one counsel, and three associates. The attorneys will give Steptoe & Johnson an increased ability to handle the regulatory matters that its London office formerly handled for both Britain and the European Union. The Lawyer,, 3/2/04
The firm's Parisian office, made up of three partners, also decided its fate last week - to branch off into a solo firm. The new firm will be called CGR after the last initials of the firm's partners. Frederic Roche, who led the office under Oppenheimer, told Legal Week that the firm had talked to United States firms about entering into another possible merger, but decided it would be best to go alone. Legal Week, 3/4/04
Alston & Bird supplements New York IP practice with Coudert Brothers hires
Four attorneys from the New York office of Coudert Brothers have joined Alston & Bird's New York office. The four transferring attorneys includes the former head of the New York IP practice at Coudert Brothers, as well as two other partners and one of
counsel patent attorney
. Coudert Brothers has centralized the vast majority of its IP attorneys in its Palo Alto office, leaving the New York office without a substantial presence in that practice area after the latest move. New York Lawyer, 3/2/04
Latham & Watkins adds nine attorneys to Paris team
Adding to one of the largest litigation practices in Paris, Latham & Watkins hired nine attorneys for the group, which now boasts over 50 attorneys, an impressive number for the Parisian market. The three partners — Patrick Dunaud, Emmanuel Drai and Judith Vuillez — and six associates all hail from Sokolow Dunaud Mercadier & Carreras and will help the firm continue to build a strong and diversified litigation practice in Europe. The group specializes in such varied fields as media and entertainment litigation, intellectual property litigation, and corporate and securities litigation. Dunaud, in addition to being a name partner with his former firm, also served as head of the litigation department. Firm Press Release, 3/3/04
Johnnie Cochran's law firm gains a Las Vegas outpost through merger
The Cochran Firm

owned and led by Johnnie Cochran, further increased the size of its vast national plaintiff's personal injury practice last week through a merger with Mainor Eglet Cottle. The Las Vegas firm will fully integrate its practice with The Cochran Firm on March 16th, when it will be known as Mainor Eglet Cottle in Partnership with the
Cochran Firm

.Forty employees, including nine attorneys, will give The Cochran Firm one of the largest presences in Las Vegas of any personal injury firm. The Las Vegas office will be the firm's 12th. Las Vegas Sun, 3/2/04
Arent Fox Kintner Plotkin & Kahn changes name, focus
Arent Fox Kintner Plotkin & Kahn has decided to drop three retired partners from its moniker, and from now on will simply be known as Arent Fox. The firm is also unveiling a new ad campaign that features the outline of a fox. This shift in image comes at the same time as an increased focus on the firm's D.C. real estate, IP, and life sciences practices. Arent Fox rates as one of the top 200 firms in the country with approximately 250 attorneys in its Washington, DC and New York offices. New York Lawyer, 3/5/04
Atlanta-based labor and employment law firm hires three partners, adds Asheville office
Last week, Atlanta-based Constangy, Brooks & Smith, LLC, a labor and employment firm with 90 attorneys, hired three attorneys from Edwards, Ballard, Clark, Barrett and Carlson, P.A. , who will join as partners. Kenneth P. Carlson, Jr. and
Terry A. Clark
will join the firm's Winston-Salem office and
Jonathan W. Yarbrough
will open the firm's newest office in Asheville, North Carolina. According to a firm press release, the three hires will increase the firm's abilities and allow them to bring in more clients. Firm Press Release, 3/5/04,
Western New York firm choosing to branch out
Hogan & Willig, a 25-attorney full service firm that ranks as the largest in Western New York, has made expansion plans for three Western New York cities. Lockport, NY, which is currently home to a makeshift office used for client meetings, will gain a full-time, multiple attorney presence in a new, larger office. The firm also plans to open an office in Lewiston, NY in the middle of this month, following on the heels of the opening of a Niagara Falls office through a merger with a small local firm. Based in Amherst, NY, all of the new offices will be in Niagara County. Business First, 3/5/04
Want to read more law firm news?
For past editions of our weekly law firm news, click here.
---
Contact Our Recruiters Now!