3/22/04

Clifford Chance

both loses and gains a partner in New York
In another blow to Clifford Chance's US operations, Kevin Kelley, the firm's global head of US securities, is leaving to join Gibson, Dunn & Crutcher, according to a report from Legal Week last Monday. Kelley, who will practice corporate and securities law at Gibson Dunn's Manhattan office, is one of the few attorneys involved in the recent partner exodus from Clifford Chance that was a CC partner before the firm expanded with a Rogers & Wells merger. Despite the departure, the firm's partner totals for the week remained even with the hiring of Stuart Strauss. Strauss comes to Clifford Chance from Mayer Brown Rowe & Maw, where he practiced in the corporate finance group. Clifford Chance currently has 83 partners in New York. Legal Week 3/18/04, 3/19/04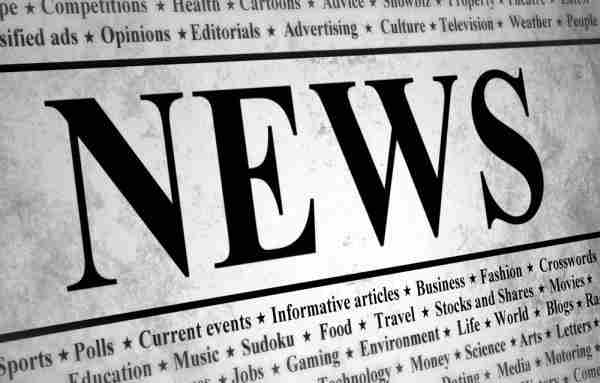 Four Hogan & Hartson attorneys defect to Pillsbury Winthrop
The Century City office of Pillsbury Winthrop gained four attorneys from Hogan & Hartson, including high-profile corporate securities partner Ray LaSoya, last week. LaSoya and his three-attorney team, which includes one other partner and two associates, focus on mergers and acquisitions and private equity matter. In a press release announcing the hires, Pillsbury Winthrop says that the four new attorneys will provide an immediate boost to its California presence and to its overall corporate securities practice. The group formerly worked as co-counsel with Pillsbury Winthrop on the ChevronTexaco merger when they were with Fried, Frank, Shriver & Jacobson. Press Release, 3/17/04
Two New Jersey-based firms to merge in May
Morristown, NY-based McElroy, Deutsch & Mulvaney and Newark, NY-based Carpenter, Bennett & Morrissey announced last week that the firms plan to merge, effective May 1st. The new firm will be called McElroy, Deutsch, Mulvaney & Carpenter LLP and maintain one of the five largest New Jersey-based practices with approximately 200 attorneys. Name partner Ed Deutsch says that the strategic move will allow the two firms to offer clients a stronger practice, without having to compromise the firms' culture, which is similar. McElroy, Deutsch & Mulvaney brings 130 attorneys and 4 offices (Morristown, NJ; Ridgewood, NJ; New York, NY; and Denver, CO) to the merger, and Carpenter, Bennett & Morrissey offers 60 attorneys and a Newark office. Firm Press Release, 3/19/04
Piper Rudnick's San Francisco office continues to grow
At the beginning of 2004, Piper Rudnick merged with Steinhart & Falconer, giving the former firm its first San Francisco presence. Throughout the month of March, Piper Rudnick has shown that it intends to build upon that presence with several high-profile hires, including a three-
attorney litigation group
that comes from Aon Corporation. Aon plans on closing its San Francisco office and will rely on the two partners and one of counsel attorney that Piper Rudnick hired for its litigation work in California.
Two real estate partners also joined Piper Rudnick in San Francisco this month. Stephen Cowan, who comes to the firm as the former head of O'Melveny & Myers' real estate department, will serve as the head of Piper Rudnick's West Coast real estate practice. Joining him will be Caryl Welborn, who previously worked at Morrison & Foerster and has run her own boutique real estate practice for the last eight years. Firm Press Releases, 3/8/04, 3/15/04
Baker Donelson adds four attorneys to month-old New Orleans office
Baker Donelson Bearman Caldwell & Berkowitz PC hasn't acquired the "fastest growing firm in the nation" moniker by waiting for its offices to experience organic growth. Just one month after opening an office in New Orleans with 12 attorneys, the firm increased the office size by 33% with the addition of four commercial litigation attorneys from
Phelps Dunbar LLP

. Among the three partners and one of counsel attorney who will join the firm is Roy Cheatwood, a highly esteemed litigator who will serve as the office's managing shareholder. Baker Donelson now has over 350 attorneys. Birmingham Business Journal, 3/22/04
Fried Frank hires former Ashurst managing partner
Fried, Frank, Harris, Shriver & Jacobson
LLP announced last week that it has hired Justin Spendlove to serve as the managing partner for the firm's European practice. Spendlove formerly served as the managing partner of Ashurst, the firm that Fried, Frank made a failed attempt to merge with recently. A leveraged finance attorney, Spendlove will also serve as a major part of the London office's practice in that field. Spendlove will also join Fried Frank's Governance Committee. Firm Press Release, 3/19/04
Dechert's loss in London ends insurance practice
Following James Lewis's defection to LeBoeuf Lamb Green & McRae, the London branch of Dechert has decided to discontinue the office's insurance practice. The office's managing partner maintained that the firm will still offer corporate, employment, real estate, and litigation practices, but the firm and Lewis seemingly came to a mutual decision that Dechert would not be the best place for him to grow his insurance practice. Dechert also saw the head of the London office's construction practice defect recently. The Lawyer, 3/17/04
Canadian firm expands into US with Chicago, NY offices
Top Canadian firm Blake, Cassels & Graydon announced today that it has officially opened offices in the United States, where they will practice Canadian law. The firm's new New York office will be staffed by a co-leader of the securities law group and another securities partner, both from the firm's Toronto office. A
corporate and securities law
partner from the firm's Vancouver office will open the new Chicago office. The new office marks the first time a Canadian firm has opened an office in Chicago, which the firm felt was a vital market to provide better service to its many clients in the Midwest. Firm Press Release, 3/22/04
Baker & Daniels opens second office in China
Indiana-based Baker & Daniels was among six firms that was allowed to open a new law office by the Chinese Ministry of Justice, and was the only American firm that got the go-ahead in the round of applications. The second office, located in Beijing, was seen as necessary to allow for the growth of their international business group. Edward Williams will be stationed in the new office, where he will direct the firm's entire China practice, which includes a licensed law office in Qingdao, a port city. The firm's consulting subsidiary also maintains an office in Shanghai, but it is not considered a functional law office. Firm Press Release
McDermott, Will & Emery gain four health care partners in Chicago
A group of four partners — Bernadette Broccolo, Ralph DeJong, Michael Peregrine and William Roach — from Gardner, Carton & Douglas joined the Chicago office of McDermott, Will & Emery this month. All four of the partners will join the health care practice, with Ralph DeJong also spending time on Employee Benefits matters. Firm Press Release, 3/04
Want to read more law firm news?
For past editions of our weekly law firm news, click here.
---
Contact Our Recruiters Now!