4/12/04

Cozen O'Connor

expands in Washington with boutique acquisition
Currently focusing on expanding its Washington, D.C. practice as part of its overall national expansion plans, Cozen O'Connor has added four attorneys to its DC office through its acquisition of renowned white collar crime and complex criminal defense boutique Asbill Moffitt & Boss, Chtd. The small firm's three name partners — Henry Asbill, William Moffitt and
Barry Boss
- will join Cozen as senior members, along with one associate from their practice. With the move, Cozen also fulfilled a desire to expand its white collar practice beyond its Philadelphia office. Firm Press Release, 4/1/04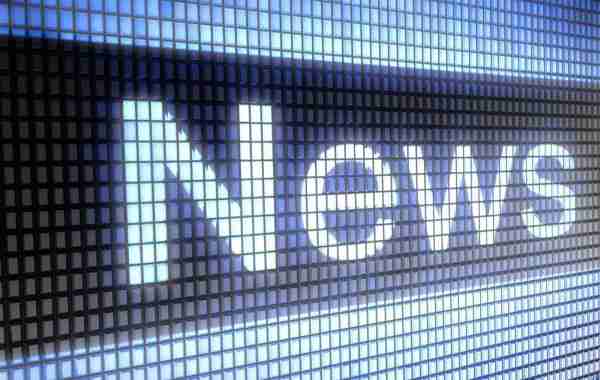 Shaw Pittman branches out to the Silicon Valley and Taipei
Hoping to take advantage of what they consider to be the globalization of the economy, Shaw Pittman has hired Yitai Hu to establish an office for the firm in Taipei, Taiwan. The office will be the firm's first in the "Greater China Region" and provide a presence in a major intellectual property market. Hu, an intellectual property specialist, formerly served as the managing partner of Finnegan, Henderson, Farabow, Garrett & Dunner's Taipei office. Another major intellectual property market, California's Silicon Valley, is gaining a Shaw Pittman office, also with Hu's involvement. Shaw Pittman has five other offices, including one international office in London. Firm Press Release, 4/6/04
Holland & Knight opens Beijing outpost
Holland & Knight announced last week that the Chinese government has authorized the firm to open an office in Beijing. The Beijing office will be the firm's first in China and second in Asia (in addition to the Tokyo office), focusing mainly on corporate matters. The firm does not plan on immediately growing the office, which initially will be staffed by a consultant and serve as an office for Holland & Knight attorneys with business in the area. Zhao Xiaohua, a native of Beijing, will serve as the office's representative partner. Firm Press Release, 4/6/04
LeBoeuf Lamb gains 12 after energy boutique dissolves
A 12-attorney energy and utility team will be joining LeBoeuf, Lamb, Greene & MacRae in New York following the dissolution of Huber Lawrence & Abell, a New York-based energy boutique.
Frank Miller
will join LeBoeuf Lamb as a partner, while six other partners from Huber Lawrence will be joining as senior counsel, along with one of counsel attorney and four associates. At its peak in 2001, Huber Lawrence had 33 attorneys practicing energy law, but defections, including those of key partners, took their toll on the firm. The remaining attorneys at Huber Lawrence thought it would be wise to join a firm with a thriving energy practice such as LeBoeuf Lamb to be able to continue to provide their clients with the same level of service. New York Lawyer, 4/8/04
UK firm cuts four Asian offices loose
While many American firms are anxious to get a foothold in the Asian legal market, one UK-based firm is eager to get out. In a move designed to increase partner profits, Denton Wilde Sapte, often referred to as
Dentons

, has decided on a dramatic downsizing that will eliminate its entire underperforming Asian practice, according to a Legal Week report. Four Dentons offices in the region, including Hong Kong, Tokyo, Singapore, and Beijing outposts, will all be closed. Though some of the 50 attorneys practicing in the firm's Asian offices may be transitioned into some of the more thriving offices, there will be a high number of layoffs. Dentons will have ten international offices when these four offices are released. Legal Week, 4/8/04
Clifford Chance

loses another partner in New York
Litigation partner Joseph Cyr is the latest in a long line of partners to leave the New York office of Clifford Chance. Cyr left Clifford Chance to bring his international commercial litigation practice to rival UK firm Lovells, which keeps a small 36-attorney presence in New York. With more than 1600 attorneys nationwide, Lovells ranks as the sixth largest firm in the world, but only maintains a 60-attorney presence in the United States, with offices in New York and Chicago. Clifford Chance will not likely be making up the losses from the bottom up, as The Lawyer reported that the firm only promoted 18 attorneys to the partnership, including one in New York, in this year's round, down from 31 last year. New York Lawyer, 4/8/04, The Lawyer, 4/6/04
Virginia firms merge to create fifth largest firm in state
Effective May 3rd, Roanoke-based Flippin Densmore Morse and Jessee will merge with Richmond-based Leclair Ryan to become the fifth largest law firm in Virginia with more than 130 attorneys. Flippin Densmore will bring 20 attorneys in two offices in Roanoke and Blacksburg, VA to Leclair Ryan, which also has offices in those two cities that will be merged with the larger Flippin Densmore offices. The combined firm will continue to trade on the Flippin Densmore reputation in the Western Virginia region, where it will be known as Leclair Ryan Flippin Densmore, but will keep the Leclair Ryan name in the rest of the state. In addition to the Roanoke and Blacksburg offices, the merged firm will also work out of Alexandria, Charlottesville, Innsbrook, Norfolk, Alexandria, Charlottesville and Washington, DC, giving the firm a strong presence throughout Virginia and DC. Richmond Times Dispatch, 4/8/04
Buchanan Ingersoll looking to hire in Philadelphia after real estate partners defect
Two partners from Buchanan Ingersoll will make a lateral transition to White & Williams in Philadelphia, effectively leaving their firm in the lurch without a real estate partner, but with plenty of real estate work. Kevin Silverang left Buchanan Ingersoll last month to work with O'Neill Properties, which would provide plenty of real estate business for the firm and its two remaining real estate partners. Those two partners decided to leave, however, and Buchanan Ingersoll will be forced to bring in a real estate partner from Pittsburgh temporarily while they search for a permanent replacement. The Legal Intelligencer, 4/8/04
Want to read more law firm news?
For past editions of our weekly law firm news, click here.
---
Contact Our Recruiters Now!