7/19/04
Weil Gotshal opens first China office
Last week, Weil Gotshal & Manges announced that it has received the requisite permits to open its first office in China. The office will be located in Shanghai and led by Steven Xiang, formerly of
Clifford Chance

. Xiang brings a broad corporate practice to his new firm, with specialties in M&A, private equity, international securities offerings, joint ventures and restructurings. Bill Sievers, who Weil Gotshal credits with leading it into Asia, will also work in the Shanghai office. He is moving from the firm's Singapore office and, together with Xiang, will focus the office on crossborder M&A work, as well as private equity and international securities offerings. Firm Press Release, 7/15/04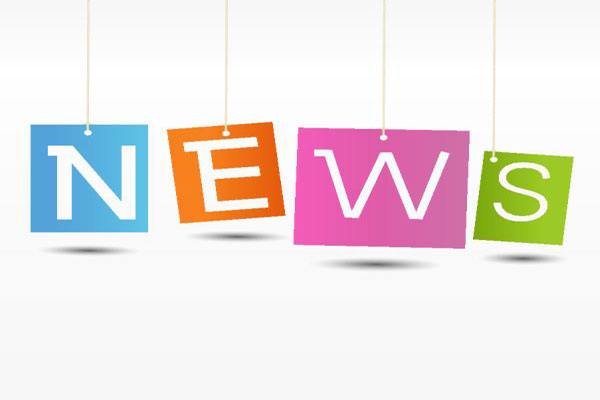 Kirkpatrick & Lockhart in merger discussions with UK firm
In a move being widely reported by various media sources, Kirkpatrick & Lockhart has opened discussions with UK-based Nicholson Graham & Jones for a possible merger. Kirkpatrick & Lockhart, with 800 lawyers all working in the United States, and Nicholson Graham, with 135 attorneys in London, seem confident that the deal will happen. Issuing a press release on the matter, Kirkpatrick & Lockhart said that the combined firm's
large presences in New York
and London would give it a great launching pad to further branch out and become a leading firm through more growth, both international and domestic. If all goes according to plan, the talks could wrap up as early as September of this year. A merged firm would be called Kirkpatrick & Lockhart Nicholson Graham. Firm Press Release, 7/15/04
Reed Smith to close two smaller offices
The Harrisburg, PA and Westlake Village, CA offices of Reed Smith will be closing in the next few months as part of the firm's plan to focus on growing its offices in larger markets. In August, six attorneys from the Harrisburg office will join the local offices of Wolf Block Schorr and Solis-Cohn, which they opted to do instead of joining another Reed Smith office. The split was very amicable, with Reed Smith wishing its Harrisburg attorneys well in its press release about the office closures. Attorneys from the Westlake Village office, which is expected to be closed in October, will remain with the firm in its Century City office in Los Angeles. Reed Smith is eager to grow its large offices and possibly even expand into more markets both in the United States and abroad. Firm Press Release, July 15, 2004
Goodwin Procter to merge with DC firm
Effective October 1st of this year, Boston-based Goodwin Procter will get a substantial boost to its Washington, DC operations. The 500-
attorney firm
has announced that it will merge with Shea & Gardner, a litigation boutique with 70 attorneys in its lone office in Washington, DC. The combined firm, which will retain the Goodwin Procter name, will have presences of almost 100 attorneys in both its Washington, DC office and New York, and 165 in Boston, positioning itself well in three of the most prominent East Coast legal markets. In a press release about the merger, the firm said that the move puts Godwin Procter in a good position to transition into a national firm. Firm Press Release, 7/13/04
Hughes & Luce opens in Fort Worth
Dallas-based Hughes & Luce has announced that it will open its third office in Fort Worth this month to better accommodate its client base there. Recently hired partners Scott Bernhart
,
a
corporate attorney
formerly of local firm Kelly Hart & Hallman, and Jonathan Henderson, a health law attorney formerly with Munsch Hardt Kopf & Harr, along with of counsel Peter Riley, a tax attorney also from Kelly Hart & Hallman, will open the office. The firm says it expects to grow the office according to the needs of the community, eventually adding practice areas to meet demands. The firm also has an office in Austin. Firm Press Release, 7/12/04
Hunton & Williams hires away Piper Rudnick team
A team of eight attorneys from the international dispute resolution practice of Piper Rudnick defected to Hunton & Williams last week. The attorneys will all be located in the firm's Washington, DC office and will offer Hunton's international trade and litigation practice experience dealing with legal matters in various places across the globe. B. Donovan Picard and Martin Lutz will lead the group as partners.
Legal Times, 7/16/04
Orrick takes on more of Clifford Chance's California contingent
After hiring eight partners from the soon-to-be-closed Los Angeles and San Francisco offices of Clifford Chance, Orrick Herrington & Sutcliffe will be taking on many of the remaining associates and legal staff members from those offices. Sixteen associates and 18 staff members from the two offices will join their former colleagues, leaving Clifford Chance with about twelve attorneys and staff members in the San Francisco office. The remaining San Francisco employees have yet to decide their ultimate destination.
The Recorder, 7/13/04
Winston & Strawn strengthens litigation practice, San Francisco office
Earlier this month, Winston & Strawn announced the hiring of former Gray Cary Ware & Freidenrich partners Jeffrey Lederman and Amanda Groves, adding bulk to both the firm's rapidly growing San Francisco office and its overall litigation practice. Also bolstering the litigation practice is partner Douglas Greenburg, who is back with the firm after his work counseling the 9/11 Commission. Only 17 months old, the San Francisco office now has 20 partners, including five added in the last few months. Firm Press Releases, 7/8/04, 7/12/04
Greenberg Traurig hired new labor head in Boston
Terence McCourt has been brought on by Greenberg Traurig to chair the firm's labor and employment practice in Boston. With experience in Massachusetts government as general counsel to the Massachusetts Secretary of Labor and, most recently, in private practice with the Boston firm of Hanify & King, McCourt brings a varied practice to the firm. In addition to his labor and employment work, he also has experience in administrative law. Firm Press Release, 7/19/04
Want to read more law firm news?
For past editions of our weekly law firm news, click here.
---
Contact Our Recruiters Now!