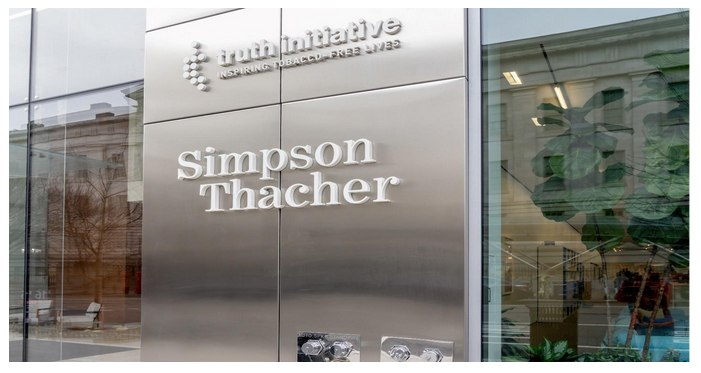 QUESTIONS ANSWERED IN THIS ARTICLE
1. What sets Simpson Thacher & Bartlett apart from other law firms?
Simpson Thacher & Bartlett stands out for its prestigious reputation and excellence in handling complex transactions and high-stakes litigation cases, attracting top-tier clients from various industries.  
2. How does collaboration play a role in the firm's culture?
Collaboration is a cornerstone of Simpson Thacher & Bartlett's culture. The firm encourages teamwork and idea exchange, promoting a multidisciplinary approach to problem-solving and ensuring comprehensive legal services for clients.  
3. What professional development opportunities are available at the firm?
Simpson Thacher & Bartlett places a high value on professional development. They provide guidance from seasoned partners and mentors and offer comprehensive training programs, workshops, and resources to enhance legal skills and stay updated with industry trends.  
4. How does Simpson Thacher & Bartlett prioritize work-life balance?
While the legal profession is known for demanding hours, Simpson Thacher & Bartlett strives to create a supportive and inclusive work environment. They prioritize work-life balance and implement measures to support their employees' personal well-being.  
5. Why should someone consider a career at Simpson Thacher & Bartlett?
Simpson Thacher & Bartlett offers a rewarding experience for professionals seeking a challenging and prestigious legal career. With its reputation for excellence, collaborative culture, extensive professional development opportunities, and commitment to work-life balance, the firm provides a compelling environment for growth and success.
Simpson Thacher & Bartlett LLP is one of the most prestigious law firms in the world. With a rich history dating back to 1884, the firm has established itself as a leader in providing legal services across various practice areas. If you're considering a career at Simpson Thacher & Bartlett, it's essential to understand what to expect from working at this renowned firm. This article will delve into the firm's culture, work environment, career opportunities, and professional growth prospects, offering valuable insights for aspiring legal professionals.
The Firm's Culture
Simpson Thacher & Bartlett's culture is deeply rooted in excellence, integrity, and collaboration. The firm places a strong emphasis on teamwork and values diversity and inclusivity. Simpson Thacher & Bartlett employees often describe the work environment as challenging but supportive. The firm fosters an atmosphere of mutual respect, where individuals are encouraged to collaborate and learn from one another. With a dedication to maintaining high ethical standards, the firm's culture promotes trust and professionalism.