Each week, there is a new story about a partner leaving their firm to start a new one or make the switch to another. Attorneys who leave their firms cite compensation disputes, lack of direction or vision, management conflicts, clashes between values and philosophies, and concerns about productivity and profitability. In addition to these ostensible reasons, there is an even deeper reason, which should concern every attorney who practices in a law firm, namely the perception that their firm is no longer valuable to them. "How can a firm create value that is unique and transcends the abilities, talents, and contributions of its partners?" In other words, can a law firm acquaint itself with a measure of value that is unlike its own?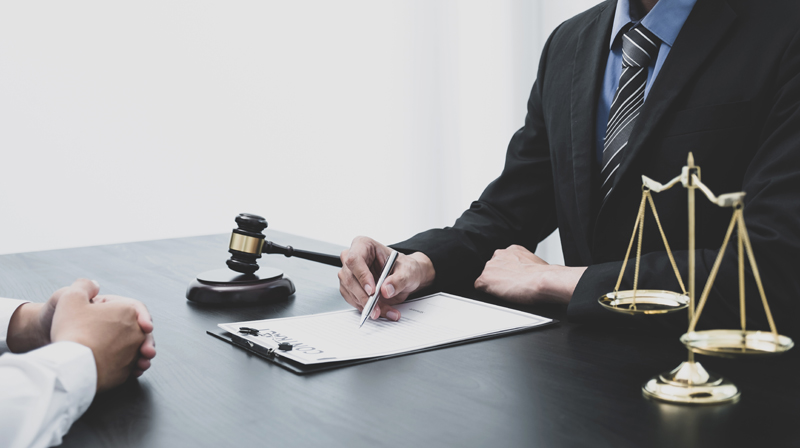 To answer this question, one needs to look at the advantages of law firms over sole practitioners or groups that share only overhead. The following are some possible options:  
The sharing of skills and expertise
Support or additional assistance when needed
"Security nets" during economic downturns
Sharing resources, such as technology issues, libraries, forms, research, etc.
Referrals and cross-selling
A wide range of disciplines and expertise
Legal assistants, associates, and support staff are highly trained
Making marketing easier through brand recognition or reputation of a company
Management of a higher quality
The possibility of becoming highly specialized as an individual lawyer
The development of each partner's potential through partner coaching
Recognition, encouragement, and emotional support
Flexible scheduling to allow more participation by lawyers in pro bono, outreach, and bar activities
Existence after the death of current owners
These benefits are not offered by all firms. A partner is less likely to stay with a firm if they do not have access to those "firm," advantages.
Law firms that are successful and dynamic have certain characteristics or hallmarks that separate them from their rivals. Here are a few of them:  
Attorneys Who are Knowledgeable, Hardworking, and Focused
In law, a firm's practices cannot operate independently. Within the confines of the same building, we find internal competition, hoarding, jealousy, and suspicion. Successful firms must have a raison d'être, and each lawyer must develop specialized knowledge compatible with the firm's objectives. Due to their focus, focused law firms will have an advantage in marketing. Furthermore, due to increased technological capabilities, personnel, and value pricing, they will be able to adapt better to changing economic and industry conditions than firms that continue to treat healthcare like a full-service business.  
Quality Assurance
"Quality work" has two meanings for successful law firms: technical quality (does the work meet the client's expectations?) and service quality (has the client had a positive experience with the firm?) Most law firms employ an ad hoc and subjective approach to determining quality legal work because they do not develop standards or evaluation procedures. These ad hoc approaches result because the majority of law firms lack standards or evaluation procedures. Only regular client and matter evaluations can determine a firm's service quality, which clients are increasingly demanding. Communication skills and sensitivity to clients' needs and concerns are important to lawyers and law firms.  
The Spirit of Collaboration and Teamwork
An important characteristic of successful firms is their team spirit and willingness to share work. In law firms with this characteristic, lawyers are capable of respecting people and trusting them to be smart. They ask their employees to use initiative, and they trust their employees' expertise when faced with change.  
A Loyalty-Based System
Fragmented firms suffer from sluggish client loyalty, failure to keep client confidences, and a failure to establish relationships with their lawyers. Respect and trust are the cornerstones of loyalty. People are more likely to stay loyal when they feel they are involved in making decisions that impact their lives. Credit and decision-making are shared, when good jobs are recognized, and when there are honest, fair, and consistent relationships. The loyalty of associates and partners or among staff and lawyers evaporates in the presence of secrecy, poor communication, and pseudo caste systems. When employees lack loyalty and distrust they will exhibit a lack of interest in the company, reduced productivity, high turnover, infrequent attendance at company meetings and activities, fear of expressing their opinions in fear of retribution.  
The Meaning of Leadership (More Than a Title)
Law firms with flagging revenue are generally led poorly. Leadership is about articulating and motivating firm goals and objectives to employees and partners. It also requires patience, good communication skills, consensus-building, and fairness. Leadership is lacking in many companies. Leaders must determine the firm's direction and keep it on track. Avoid placing yourself above others as a leader. In contrast, leaders must ensure their succession and eventual replacement. Leaders need to subordinate their own interests to the firm's interests.  
Taking Accountability
It is important for law firms to hold their members responsible for both their positive and negative actions. Apathy, sloth, and frustration are the by-products of unaccountable behavior. As long as partnerships and employees are not willing to self-regulate, then it is illusory to expect accountability. It is common for lawyers, particularly associates, in law firms to have a lack of understanding of what is expected. Those who are successful have written partnerships agreements, stipulating fair criteria for partnerships and writing policies and procedures.  
Lawyers with the Greatest Financial Generosity
Lawyers who work the hardest for firms do not always get paid for their work. Sharing is crucial to a firm's concept. In firms that reward individual performance or profitability primarily or one that encourages "eating what you kill", this attribute is often lacking.  
A Sense of 'Rough Justice' or Fairness
To be successful, firms must recognize that not every decision can be made objectively. A lot of decisions are subjective -- including a sense of justice. There is no way to guarantee everyone's satisfaction always. In a healthy firm, disagreements are common. Ultimately, what is most important is that everyone feels that they are usually treated fairly. In firms that operate on a "rough justice" basis, subjective compensation systems are important components.  
Placing Firm Interests Before Personal Interests
Having self-interest and a refusal to compromise weakens and ultimately destroys law firms. The good of the whole must trump individual interests. Decisions that are based on consensus are legitimate. Conversely, consensus-building can go too far and paralyze a firm. There is no need for unanimous agreement or consent in all decisions. It is becoming less common for individuals to put the interests of their firm above their own.  
Understanding of the Firm and Its Future
Most firms lack direction, which is a serious problem. Legal staff and lawyers need to understand each other's goals and aspirations. It is also necessary to have a sense of direction or vision. "If you do not know where you are going, you might find yourself elsewhere," wisely said Yogi Berra.  
Progress-Oriented Attitudes and Spirits
New opportunities and challenges are usually stymied by the status quo. Resolving problems and responding to opportunities requires a proactive approach. Unlike other industries, many firms are reactionary in their response to most problems, adopting the "if it is not broken, why fix it" approach. Competitive markets can be a source of growth and prosperity for firms with a strong entrepreneurial spirit.
Client Driven
A law firm's primary goal is to serve its clients. Clients' long-term interests must guide all decisions and actions. Companies with this attribute place a high emphasis on communication, service, and client needs.  
Culture
In every firm, there exists a culture formed by ideas, customs, values, personalities, backgrounds, relationships, and skills. Through time, internal and external factors reshape it, and it manifests itself in the way its lawyers conduct their practices and interact with one another. Decision-making, work ethic, communication style, information sharing, lawyer relationships, meritocracy, morale, rewards, and how employees are treated and recognized reveal the nature of the firm. This amorphous mix of components makes it difficult to define culture in many firms. Some do not receive positive attention. A failing to define a firm's culture leads to high turnover, poor direction, or internal conflict and disputes. Some firms are termed sweatshops, clubby, or white shoes.  
Diversity
Firms need to respect ideas, gender, age, ethnic background, and education diversity. Some firms may be threatened by excessive diversity, especially if it undermines their core values.
For a group of lawyers to become a firm, there must be some sense of shared purpose, shared approaches, and shared values. In addition to sharing information, assistance, cooperation, support, and encouragement are all fundamental components of a successful legal practice. Everyone does not need to share the same interests or goals and be best friends. Firms, however, will suffer from many problems and leave unless they go beyond a compensation plan.  
Solo Practice and Big Law Firms: How They Differ
Solo practitioners and big law firms have several myths and differences.
Most newly graduated lawyers are driven to become associates with a large law firm by their dream. There are plenty of resources, assistance from clerks and paralegals, and they get paid well.
It is extremely exciting to be assigned a case and work with some of the best lawyers in their field. Furthermore, working with individuals more experienced than you is a great way to gain access to a wealth of experience. Would you still be inclined to work with that big law firm if your values do not match those of its clients? In other words, you might have to handle cases or practice areas you do not particularly enjoy. Navigating those differences can be challenging. Some solo lawyers work differently than their big law counterparts. Here are some differences between the two.  
Mindset
Some newly graduated lawyers choose to start their own practice. Solo practices may have the stigma that they are only chosen because their big firm did not work out. Entrepreneurs, however, start their own businesses not necessarily because they cannot find another job, but out of a desire to start their own way, to be their own boss, and to make their own decisions.
The path of becoming a solo lawyer requires a lot of work, research, and dedication. It is absurd to say that solo lawyers do not want to work as hard as their colleagues in big law. Managing and starting your own business is an overwhelming task!
A solo lawyer has hundreds of tasks to tackle independently, including creating the business, building the client book, organizing and setting up an office, networking, marketing, and more! Some solo lawyers may have support staff due to where their office is located, but they still need to work extremely hard even before they accept a single client.  
Salary and Hours Worked
Solo lawyers make less money than their big law counterparts is another myth. Randall Ryder, the Director of Appellate Advocacy & Lecturer in Law at the University of Minnesota Law School, says a successful solo firm will generally generate six figures (or close to six figures) in gross revenue each year. After taking care of expenses, they should still have a decent salary after managing and organizing their budget successfully.
Will they receive less than their big-firm counterparts? Yes. On the other hand, a solo practitioner may also work fewer hours. The main reason for this is that many lawyers are opting to work on their own rather than fork out a large salary in exchange for less time in the office.  
Business Skills
Having basic business skills is essential for a solo attorney. Due to the fact that most solo practitioners did not go to business school, this item is added to their ever-growing to-do list.
Things like finances, designing a website (and keeping it updated), writing marketing copy, excellent sales skills, client intake (aka customer experiences), and marketing/networking are part of that.
A solo entrepreneur also needs to learn how to find help. You are not a business school graduate, a web developer, or a social media guru either. When you hire others to help you, you can spend your time with your customers where it is most needed.