Summary: Read BCG Attorney Search's top articles from 2020.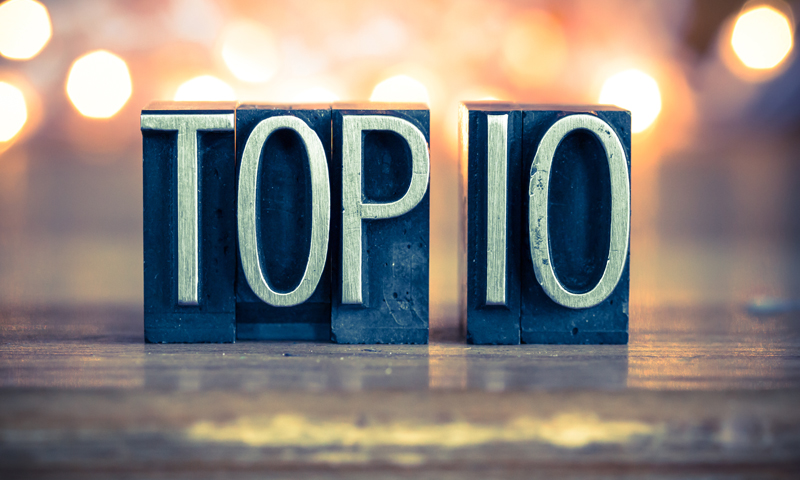 You graduated from law school, passed the bar exam
, and have met all other requirements for admission in a given state
.
Congratulations! You can begin practicing law in that state. But what if you have not yet passed the bar exam? Or if you want to explore legal opportunities in a state different from the one where you were admitted?
Or practice federal law in federal district courts? Are there additional hurdles you will need to overcome? Keep reading to learn the answers to these questions and more: This article provides an overview of the bar admission process—a complicated process that varies from state to state—and explores ways in which attorneys licensed in one state can practice in other states. It also covers what to do if you fail the bar exam, how to make use of your J.D. degree without actually practicing law, and the recent trend towards "portability" of bar exam results through state adoption of the Uniform Bar Exam.  
The last three recessions the legal job market experienced were extremely mild compared to what we have here. In late 2000, we realized that many of the dot-com and other companies that were being started and run with other peoples' money were never going to be profitable. There was also a severe crisis brought about by overspending on too many high-speed internet lines and other mistakes in the telecom sector. The market pulled back funding from these companies, and markets like Silicon Valley became virtual ghost towns overnight. It became impossible for corporate attorneys to get jobs all over the United States for some time and affected the legal sector. Still, the market quickly recovered and did very well for several years. What we have here, though, is much, much different.  
There is a great deal of emphasis today on the
importance of diversity and inclusion within law firms
. This is a very important issue and merits substantial discussion. But one aspect of the issue that is rarely discussed—and should be—relates to divisions and inequality between attorneys and staff within law firms. Law firms are admirable in wanting to have more diversity among their attorney ranks. But at the same time, they often operate under a two-tiered social structure, where attorneys are at the top and staff are at the bottom. Moreover, the people at the top (the attorney class) are generally less diverse than the people at the bottom (the non-attorney class).  
In this article, readers will learn what the various titles given to attorneys in a law firm mean and the roles and responsibilities usually associated with those positions. They will also learn what kind of person most often fills these jobs. Law firms are fascinating environments offering many opportunities for attorneys of different skills, motivations, and business-getting abilities. Ultimately, the most important thing to rise up the food chain and stay there is the amount of business the attorney has.  
In this article, you will learn what the negative effects of going in-house can be on a career and about the realities that the challenging work an attorney thinks he might be getting in making such a move might forever pass him by. This is my call to you and attorneys everywhere – in the most direct way possible – to wake up and be an attorney and run your legal career in a way that is likely to be meaningful and give you control. Be a winner and do not give up. Learn the rules of the game and play the game.  
If you ever want to work at a major law firm, you must avoid making any of these major career mistakes. One could argue that the pluses of working in large firms are so strong that your career trajectory is likely to be far, far different if you are in a large law firm than a small one. Let's face it: People want to work in these big firms and try very hard to do so. It is for this reason that if you truly want to work in a major law firm and stay in one (with its corresponding advantages), you better know what mistakes you better not make because they will disqualify you from working in them. In this article, you will learn about the mistakes to avoid if you want to have a career with a big law firm and how to build a resume that grabs the attention of such employers.  
When you're interviewing with a law firm, you always need to be prepared to answer any question they throw at you. Here, you'll find a list of the most common law firm interview questions. Many of the questions may overlap in certain aspects, but the key to acing your law firm job interview is to be ready and to answer each question in a clear, concise, and specific manner. Make sure you're prepared for any question a law firm might throw at you by reading through this comprehensive list of questions and answers.  
With a resume, you are applying to be a firm's employee and go to work for it. The only things your resume needs to communicate are that you are (1) the most ready and (2) the most capable of doing the job. The partners you are working for as an associate want soldiers and not dilettantes. The more you talk about your needs and interests, the worse off you will be. If you are applying for a job in a large law firm, your record, for the most part, speaks for itself. In this article, you learn about the importance of crafting the right resume for the specific legal job you are seeking. In resume writing, knowing what to leave out is just as important as knowing what to put in.  
There is no reason for any law firm to ever make an attorney a partner unless the law firm has to. The benefits of making you a partner have to outweigh the cost of doing so. The benefit of doing so now also has to outweigh the perceived long-term costs of doing so. If you can fit yourself into one of the seven situations described above, then becoming a partner – the Navy SEAL of the legal profession – is within your grasp if you do not ring the bell and put down your helmet prematurely. In this article, you will learn the seven reasons why a law firm would make someone a partner, what it takes to become one, and what obstacles might be in the way.  
In recent years, we have noticed that a good number of American attorneys are moving overseas to practice law abroad. These relocations have been principally to London and Hong Kong.
While many American attorneys may not consider moving to another country when they get out of law school
, it is worthwhile to note that a legal career overseas may be a viable option for many American attorneys. Because BCG Attorney Search has American attorneys interviewing on an ongoing basis in London and Hong Kong, we believe that the international demand for American attorneys merits discussion.