Summary: Find out the steps you must take if you want to switch practice groups before you decide to make the switch.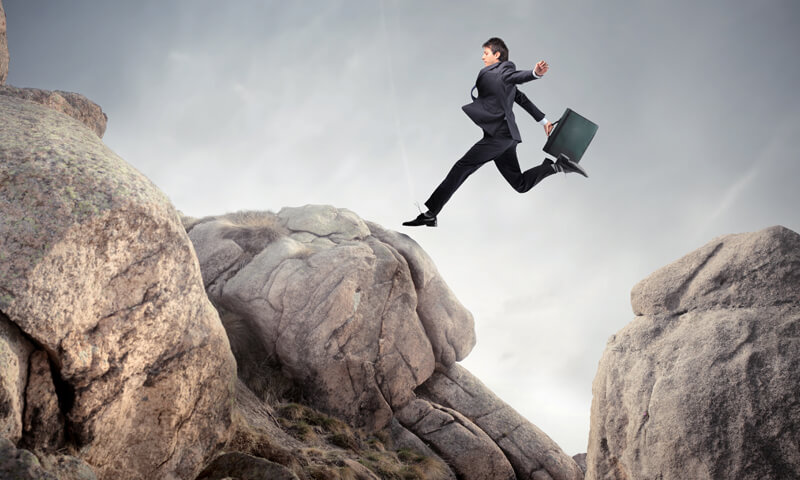 So, you are considering switching practice groups? Well, even if you don't get the Tom Cruise movie references in the title of this article, you likely get the sentiment … just how hard is it to make the switch? One of the most frequent calls that we get from potential candidates is that they are unhappy in their current practice and want to switch practice groups. The situation generally looks something like this. The candidate has been doing litigation for several years when they decide/come to the realization that they want to switch to corporate or transactional work.  
So, realistically, how easy is it to switch practice groups? The answer is ... while it isn't a mission impossible, it can be very difficult! Below are some tips on how to evaluate your options, develop a strategy, and how and when a recruiter might be able to help you find that right next opportunity.
First, Stop and Analyze Your Current Situation!
Maybe it isn't the practice you are in that you dislike. Often times, when talking to a candidate it becomes clear that the current atmosphere is not fulfilling or is toxic to the candidate in some way. Maybe you are feeling overworked and understaffed/undersupported/undervalued. Perhaps you are working with a partner that always waits until the last minute to hand out assignments. Well, before you throw away years of experience in your current practice group, step back and really assess what you dislike about the current situation (write down the pros and cons if you need to).
My next point is one of the most important bits of advice that I give to almost every candidate: Every firm and practice group has its own culture. And sometimes that culture just isn't right for you. I often say that it can be like a bad relationship. You don't realize how bad your work fit/relationship was until you get a new position at a new firm that has a completely different yet satisfyingly compatible culture.
Recently, I was helping a candidate that was working as a litigator at a very big firm. The firm, as can be the case with many big firms, expected long hours including weekends and a non-stop high-volume of output. She also felt there was very little guidance and training provided. The candidate thought she hated litigation and wanted to make a switch. After speaking to her, we figured out that maybe it was the firm and not the work that was getting to her. After several conversations with me and talking to mentors and other lawyer friends, we were able to find her a spot in a different firm, a smaller firm that was more aligned with her long-term needs and goals.
Still Thinking of Making the Switch?
Figure out what type of work you want to do! Talk to friends and see what they do on a daily basis in their practice groups and then follow these guidelines:
Pick an Overlapping Practice Group
If at all possible, chose an alternate practice group that is closely related to or has some overlapping features of your current work or work you did prior to going to law school.  
For instance, are you a finance attorney looking to transition into M&A at a junior level? Or, are you currently in the M&A group working on tech deals and have some experience in IP licensing? Think about transitioning into a Technology Transactions position.
Have you been working in the Corporate Group and are interested in a bit more workout, restructuring and litigation type of work? If so, Bankruptcy could be an option (or vice versa).
Have you been doing IP Litigation and want to do IP Transactional – this may be an option.
These are just a sampling of transitions that could work.
Get as Much Experience in the New Practice Area as Possible
Seek out billable opportunities at your current firm to do the new type of work or learn about aspects of the new practice that you can add to your resume to show that your interest is real, that you have actively pursued opportunities to learn about the new practice, and that your interest is not a passing fling. Attend CLE's in your area of interest or take exams that will give you credentials in your new area. For instance, if you are interested in data privacy, a hot, up and coming area of law, look into IAPP/CIPP/US certification. Interested in Patent Prosecution? Take the USPTO exam if you are eligible.
Alternatively, you can seek out pro bono opportunities in the new field and seek out partners at your firm that might be able to provide guidance and with whom you can establish a rapport (which leads to the next point).
Think about Asking Your Current Firm If You Can Switch Practice Groups
While this can be a touchy subject, if you have built up enough good will and the firm does that type of work, you may be able to make the transition. They know you, they know your work ethic, they know your capabilities and will be taking less of a chance on you than they would be on taking a random applicant.
Tailor Your Resume
Make sure your resume speaks to your experience in the new field. However tangential you think the experience may be, highlight it in your resume and cover letter. You may also need to be flexible on title, class year and salary and should say so in your cover letter.
Network, Network, Network
Start talking to friends about openings at their firms or join a Bar Association group in the area of interest. You are trying to create an opportunity that might not otherwise be available.
Start Early
While it is best and usually easiest to transition practice groups in your first few years of practice, senior attorneys can also make the switch, though it can be more difficult and it may be more important that you are switching to a related practice group area.
How Can a Recruiter Help You
?
My advice, pick up the phone early in the process and talk through your options with a legal placement professional. That's what we are here for. If we think we can help, we will! However, when it comes to the run of the mill switches (3 or 5 years out, been doing litigation and now you want to do corporate), with very few exceptions, recruiters may not be able to help in the transition.
Generally speaking, firms look to recruiters to help find highly qualified candidates with established experience in the area of need. Unfortunately, the firms are being bombarded with resumes from candidates that are either not qualified or don't have the required experience. They often don't want recruiters to add to that pile of resumes. There are several reasons for this: (1) they don't want to pay a recruiter fee when they will also have to pay to re-train the associate in the new area; (2) firms often fill the very junior slots from their incoming first year classes; or (3) even if the ad says that the firm is looking for someone with 1-3 years of experience, you can almost guarantee that you will be competing against candidates that have some experience in the new field.
Bottom Line: We are here so that you don't go in with your
Eyes Wide Shut
. And, we are here to take the risk out of this
Risky Business
. Enough of the Tom Cruise movie references … but we are definitely here to help make you the
Top Gun
in your field.  
See the following articles for more information: