Here in the Midwest, the economy is improving (finally!) and we are seeing more and more opportunities. This is great news, but it doesn't necessarily follow that the job offers are going to start pouring in.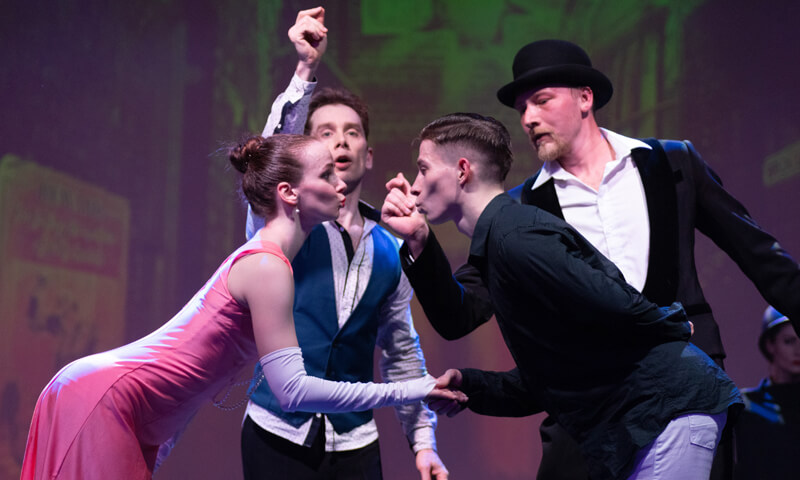 The competition for the jobs is brutal, and there are some pretty fantastic candidates out there competing for a relatively small number of positions. Consequently, when interviewing for a job, you need to be fully prepared and engaged in the position, firm and process. Without this focus, there is almost no chance that you will secure the position. That is, unless you are a professionally trained actor.  
The other day, I was
preparing a candidate for an interview
. The firm with which he was interviewing was a great one: strong reputation with solid work and a collegial atmosphere. The position, on the other hand, was not a perfect fit for him. This candidate began his career in commercial litigation, and after four years of practice moved into white collar crime before being laid off for economic reasons. The current position was for a commercial litigation associate, and while my candidate had the requisite skills and experience (and expressed interest in applying to the job), I was having a hard time preparing him for the interview. It seemed like he had a dull, almost apathetic response for every question I asked him, after which he'd say something like "in the interview, I'll be more enthusiastic," a statement I have learned not to trust.
After a few minutes of this painful question and answer session, I finally stopped and said something like "why are we wasting your time and mine on this interview if it's clear that you don't want the job?" To which he replied "because I don't have a job and I need one."
I get it. When unemployed, it is best to keep an open mind and apply for positions even if they do not appear to be the exact fit. But, needing a job, without other reasons, does not qualify as a good enough reason for wanting the position. If a candidate is going to bother with this process (especially if he is using a recruiter), he should be interested in enough to be able to sincerely state why he wants the job and why he would be the best choice for the position. My candidate was expecting to rely on his acting skills for the interview and planned to throw out a couple of generic reasons for wanting the position.
Simply put, his plan was a recipe for failure. In order to have any chance of getting a
callback interview
, my candidate needed to have some sincere reasons for wanting the job. So, I spent the next half hour breaking apart the job, the firm and the opportunity in order to help him to see that there were things about the job that were very attractive to him. There was tremendous opportunity for growth and business development, and the firm did a little white collar crime, so there was hope that in the future, my candidate might be able to partake in that work. By the end of the prep session, my candidate could actually answer the questions I posed with a little bit of sincerity, energy and (almost) excitement.
It wasn't an easy process, but I am pretty sure that it helped him secure the callback interview he has next week.  
Learn why attorneys usually fail law firm phone-screening interviews in this article: