BCG Attorney Search Managing Director Liz Hudson on the Demand for Corporate Attorneys in California.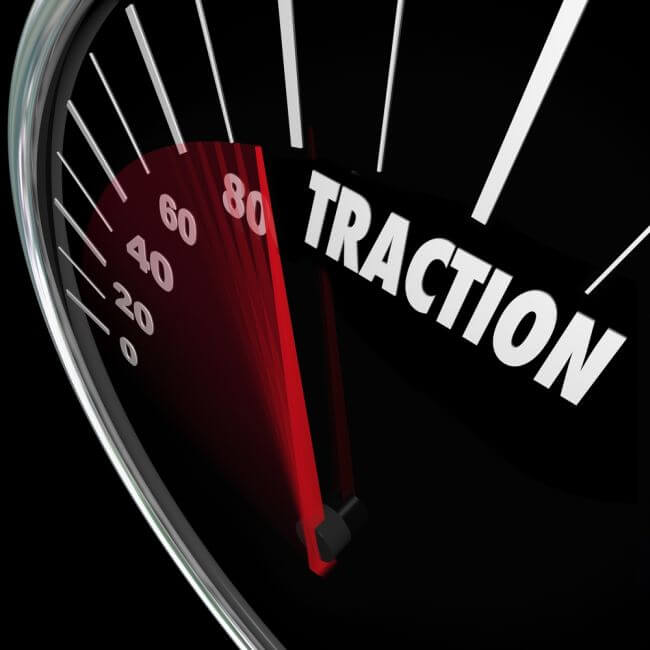 Any working lawyer knows that the legal job market is, on the whole, struggling. The floundering national and even worldwide economy means that there is less work to go around in virtually every American industry and profession, and that means legal work too.
In the legal field, transactional attorneys may have been hit the hardest. In the last five years,
corporate attorneys have seen new business deals dry up
, and with them, the need for their particular skill set. But the economy is improving, and while the road to recovery will be long, this newfound optimism is leading businesses to start investing again, and transactional attorneys are once again finding themselves in demand. As legal recruiter Liz Hudson confirms, transactional attorneys, particularly those willing to practice in California, are seeing a record number of new openings at great firms.  
"Like everywhere else, the legal industry was decimated by the declining economy," said Hudson. "Law firms really felt the recession. There were massive layoffs, downsizing, and there was very little hiring for several years."
She should know. Hudson is a former transactional attorney turned legal recruiter. She is part of BCG Attorney Search, one of the world's leading and most prestigious legal recruiting firms. In 2011,
she left her legal practice behind
and focused her considerable talents towards connecting attorneys and law firms, and in that time, has been witness to a thankful uptick in hiring within the legal industry. However, that hasn't always been the case. Hudson was still working as an attorney when the recession hit, and saw firsthand the devastation that it wreaked on the lives of her colleagues and the bumps it put in her own career path.
Hudson knows that it can be hard for lawyers to find a meaningful position, regardless of their geographic location or the overall economic outlook. During her own time as an attorney, she didn't really understand the importance of recruiters. "In my own legal career, once I connected with a recruiter, I found that a lot of doors once closed to me were now open," said Hudson. "As a recruiter, I began working with a candidate who had been sending his resume to a very high profile firm for almost a year with no response. Once he connected with BCG Attorney Search, we were able to get him an interview with that firm very quickly and eventually secure him a job at that same firm." The majority of BCG Attorney Search's recruiters are former lawyers,
ensuring that each recruiter understands the inner workings of the legal industry and law firms and can accurately assess each client's practice area
, abilities and needs. The recruiters also maintain a firm grasp of each legal firm they work with, including staff needs, specialties, and unique cultures.
Today, hundreds of lawyers all over California are still looking for jobs to replace the ones they lost in the past four years. Fortunately, Hudson is seeing positive changes in the national legal job market, and even more progress in California.
"This year has been a very, very good year for attorneys looking for jobs with law firms," said Hudson. "Throughout 2012, the legal industry has finally started to show signs of picking up and is continuing on that upward trajectory. My colleagues at BCG Attorney Search and I have been extremely busy placing people at law firms this year. And when we're busy, that means law firms are hiring."
"While we don't place recent graduates, I have heard good things about this year's summer class. The ability of summer associates to acquire jobs at the firm they have been summering with is generally representative of the field as a whole," said Hudson. "
BCG Attorney Search has been placing a lot of attorneys in the last year in California
, which also suggests that the overall legal market, especially in California, is improving. I'm also hearing a lot of positive news from my BCG colleagues around the country."
Action for Transactional Attorneys
Hudson has seen incremental growth in the national legal job market, but as a recruiter representing West Coast-based attorneys and firms, she has unique insight into legal markets from California to Washington and Arizona, and everywhere in between.
"I've noticed that in California right now, there is an enormous demand from law firms for transactional attorneys," said Hudson. "Because the economy is showing signs of improvement, businesses of all sizes are really trying to initiate growth and expansion. Everyone is looking for transactional attorneys to help them with mergers, acquisitions, and other business deals that will help jump-start a business."
Most large companies require the services of a transactional attorney to proceed with any significant business initiatives. But, as Hudson explains, during the recession, transactional clients diminished as the economy crashed and businesses were struggling to grow. "When the economy slowed down, the number of business transactions decreased. Suddenly, there were no mergers, no acquisitions, and no new deals. It seemed that, from the perspective of a business that was slowing down, there was no reason to acquire the services of a transactional attorney." Law firms realized this too, and adjusted their hiring accordingly. Many transactional attorneys were let go from their firms, and hiring freezes were put into effect that essentially kept new transactional attorneys from joining a firm.
"But today, because there is a generally optimistic outlook for the economy, businesses all over California and the West coast are trying to play catch-up. They are launching more new initiatives and moving forward with more deals right now than they ever were prior to the recession, in hopes of making up for lost time. Since law firms either let transactional attorneys go or instituted a freeze on hiring new ones over the last few years, there is now an incredible demand for attorneys practicing in this area, particularly in the class years of 2007-2011."
Additionally, Hudson said that there are not enough transactional attorneys in California to meet this demand. "Because many transactional attorneys were let go, the ones that kept their jobs were given a larger amount of work to handle. Most of these attorneys have been too busy with their current positions to spend any time seeking career advancement. They haven't had time to adequately conduct a job search, so the market stagnated a bit while people stayed in place."
At the moment, most firms seeking a transactional attorney are after an experienced attorney who can jump right into deals that are already in progress. With the majority of experienced, currently employed transactional attorneys in California already overwhelmed with work, there are relatively few actively seeking new positions, and firms in need of transactional attorneys are struggling to find them.
"It's a need we're seeing not just in Southern California, but also in Northern California and all over the United States," said Hudson. "The legal industry is so tied in with the economy, and now that it is making a comeback, so too are roles for transactional attorneys."
Making a Big Move
One tactic some Californian law firms are using to acquire transactional attorneys is by recruiting attorneys from major East Coast and Midwest markets. "It's actually quite unusual for a California law firm to look outside of the state for an attorney," said Hudson, "but it is something that my colleagues and I are seeing a lot due to the demand for transactional attorneys."
"
For someone in any of the other 49 states, it has always seemed difficult to get a position in California because there is no reciprocity for bar admission in in this state.
Any lawyer that wants to practice within the state of California must pass the California bar regardless of experience. That has been a major barrier in hiring out-of-state attorneys. But right now, a lot of firms are willing to overlook this hurdle, at least initially for the qualified candidate."
Hudson explained that larger firms are currently looking to recruit lawyers from New York
, Chicago, and Washington D.C. to work in Californian offices. "I've seen first-hand that these California firms are actually quite fond of out-of-state attorneys," said Hudson. "This is actually a very unique opportunity for non-California-based lawyers who may be looking to move to a better firm, make more money, or even just pick up and move to California. It's not often that this particular inter-state passage channel is as open as it is right now, and anyone dissatisfied with their current position should take advantage of this opportunity."
While out-of-state attorneys are in demand, Hudson stressed that the in-state experience that California attorneys possess still gives them a slight advantage over anyone else, but that there are more than enough positions for any qualified candidate that is seeking a transactional position at a firm.
"For transactional attorneys, right now is a great time to find work at your pick of places," said Hudson. With so many opportunities open to an experienced transactional attorney, this may be the perfect time to consider making advances in a career. "If you're not currently at your dream job, this is a great time to move and get a better position."
The Cyclical Nature of the Legal Market
Transactional attorneys may be in high-demand at the moment, but Hudson is quick to point out that there was a long period where they were not. "The legal market is extremely cyclical. We'll have a few years where there aren't enough transactional attorneys to handle corporate needs, but in a few years, all of these positions will be filled and the demand will go down. At the same time, I know that there is something of a surplus of litigation attorneys in Southern California at the moment, and less of a demand to hire litigation attorneys."
"But in the same way that transactional attorneys are now in demand, so too will litigation attorneys be in demand later on. When one type of attorney is heavily in demand, there is typically less demand for the other types of attorneys, and the type of attorney that is in demand is always changing."
Hudson has witnessed these fluctuations in the legal market both as an attorney and as a recruiter, and offers this advice. "Transactional law is good now, but it will slow down. Something I think that all lawyers can learn from this situation is that preparation is key. Always keep your ear to the ground for when your type of practice is in demand, and be prepared to take advantage of that moment. Start today by updating your resume, and make contact with a recruiter, even if you're not looking for a position right now."
When Hudson meets with a new candidate, she conducts a lengthy review process to determine the candidate's existing skill set, experience, and their desired career trajectory. Due to the extensive nature of this research period and the time of year, it can take some time before that candidate can be placed with a new law firm. Hudson recommends that any attorney planning to begin a job search with a recruiter should start the process as soon as possible to find prompt employment. If they are concerned about certain timing issues, those can be addressed with their recruiter and can be worked around.
But for the moment, the opportunities for transactional attorneys in California are many and exciting. "The need for transactional attorneys is one that is ongoing, and one that needs to be filled. Lawyers working in this area of practice should definitely seize this unique moment in hiring." BCG Attorney Search specializes in placing lawyers in all practice areas with law firms.  
Liz Hudson is the Managing Director of BCG's Los Angeles office and represents candidates all over the West Coast. Liz Hudson can be reached by phone at 310-456-6780 or by email at
lhudson@bcgsearch.com
.
20 S Altadena Dr, Pasadena, CA,
91107
USA
p
213-895-7300  
f
213-895-7306  
toll-free
800-298-6440
jobs@bcgsearch.com