I am pleased to introduce you to Petunia Partner, a lovely figment of my imagination and my homage to all of the wonderful advice columnists of the world. In this fourth installment, Petunia continues to offer up her very special brand of practical advice for the everyday lawyer. I hope Ms. Partner's lighthearted column helps you to avoid some of the common pitfalls that many lawyers face in today's hectic world. Petunia, take it away...
Dear Ms. Partner:

I just received a job offer from a firm that I have been interviewing with for 8 months. I am excited about this opportunity and do not have another viable option at this time, so I am pretty sure I will be accepting this offer. My question relates to negotiating the details of an offer. For instance, this firm did not offer me moving expenses as part of my package, even though it would be an out of state move for me. Should I try to negotiate a moving allowance with the firm or just let it go?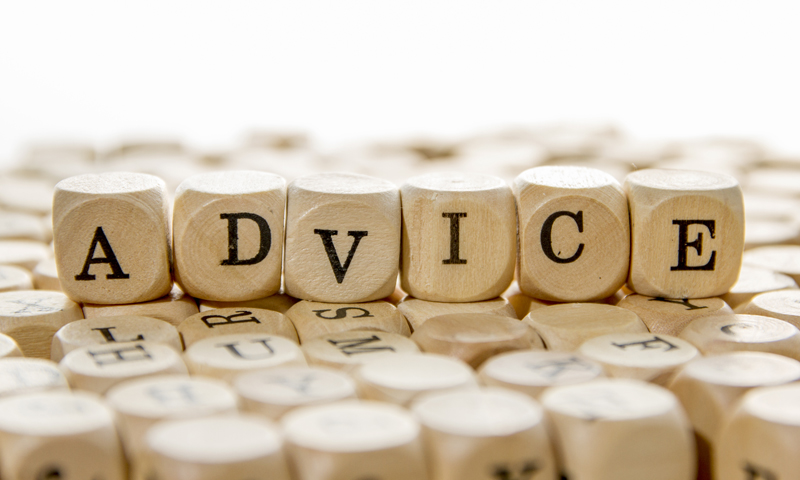 -Negotiation Novice
Dear Novice:
I have always given a word of caution to lawyers in regards to negotiating the terms of an offer. Although your request may be perfectly reasonable, any time you attempt to negotiate the terms of an offer- you are at risk of the offer being retracted. Since this market is such a tough one and there is a lot of stellar legal talent on the market- you may not want to quibble with the firm over moving expenses.
In addition, you mentioned that your hiring cycle with this firm took 8 months, which leads me to think that the firm spent ample time evaluating its hiring needs. In a different market, it might have made sense to negotiate this point. In this market, where there are plenty of unemployed attorneys who would welcome a job offer- you may want to take the safe route and just accept the firm's current package.
I have noticed lately that some firms have recently acted very temperamental, in regards to giving offers of employment to associates. A recent story I heard about a candidate who had two offers from different firms, may illustrate this point further. When this candidate notified one of the firms of his multiple offers (in the hopes of getting a higher salary offer from this firm), it subsequently and immediately retracted its original offer. In an unstable market, firms often act in a volatile manner. If you decide to negotiate any points of your offer, please proceed with caution.
Dear Ms. Petunia:

I recently got engaged and will be conducting an out of state job search soon, so that I can join my fiancé. I am not currently licensed in the state that I am looking to move to and seek a new position in. In this market, should I wait until I am licensed in that state to conduct a job search or will firms consider well-qualified out of state candidates that aren't yet licensed in state? Thanks in advance for your advice.

-Out of State Gal
Dear Gal:
In this challenging market, it would definitely help your marketability if you were licensed in the state you were seeking employment in.
Firms may also take you more seriously if you at least register to sit for
the relevant state's bar exam or begin the process of waiving into that state's bar via reciprocity rules.
In less competitive geographic areas, bar membership may not be as big of an issue, especially if you have a strong academic background and solid law firm experience. Similarly, if you are an attorney with expertise in a stable or growing practice area, you may also find that you are able to get interviews without being currently licensed in that state. For example, in California, most firms are now requiring applicants to be licensed with the State Bar of California. I have seen some firms, however, make an exception to this general rule if they come across a candidate in a growing practice area like bankruptcy or patent prosecution.
In addition, if you are a partner level candidate that is willing to come in at a senior associate level, lack of bar membership in that state may not be a dealbreaker. A lot of firms are seeking seasoned lawyers who can handle their own cases/transactions, but who cost the firm less money than partner candidates. Some firms may be flexible on the bar membership point if they are able to acquire an experienced attorney at a lower salary rate. If you plan on seeking a job in a state that you are not currently licensed in, be sure to also mention any strong personal and professional ties to this state.
Dear Petunia:

I am currently in the process of several callback interviews with firms. At the same time, I have never been busier at work and I am having a hard time finding the time to interview due to my current and demanding caseload. I wanted to know when it is appropriate to check work emails during a callback, if I am currently employed while interviewing. Obviously, I know better than to check emails during an interview, but are there other times in the course of a callback that I should refrain from using my blackberry?

-Overworked Interviewer
Dear Overworked:
Interviewing can be extremely stressful, especially when you are slammed with work at your
current position
. That being said, it would be a good idea to turn off your blackberry or mobile device for the entirety of the callback. If the partners and associates of your prospective firm are making the time to interview you, the least you can do is show them the highest level of courtesy by giving them your full attention.
As you stated, you should never check your blackberry or mobile device during an interview. At the same time, you should also refrain from using your blackberry while in the presence of any representative from the firm. For example, don't check your phone while interacting with the recruiting coordinator or during your lunch interview (even if the other lawyers around you are checking their mobile devices).
A recruiting coordinator once told me the story of a candidate who behaved badly during a callback interview with her firm. While the candidate and the recruiting coordinator were riding up together in an elevator, the candidate proceeded to check his blackberry and did not give the recruiting coordinator any eye contact (even though they were in the middle of a conversation). This behavior was rude and gave the impression that the candidate felt that the recruiting coordinator was not worth his time or attention. Not surprisingly, this candidate's lack of etiquette definitely affected his chances of getting an offer of employment from the firm.
Some firms have also been known to ask the people who manage the reception desk, to also evaluate potential candidates for the firm. Your interview really begins the minute you arrive at the firm. Thus, put your best foot forward with everyone that you encounter during your callback interview and treat each person with the same level of respect and consideration.