The New Year is a good time to reflect on our lives. What did we do well over the past 12 months? Where did we fall short in our personal and professional lives? How can we improve ourselves in the coming year? And most importantly, what changes are we actually going to make?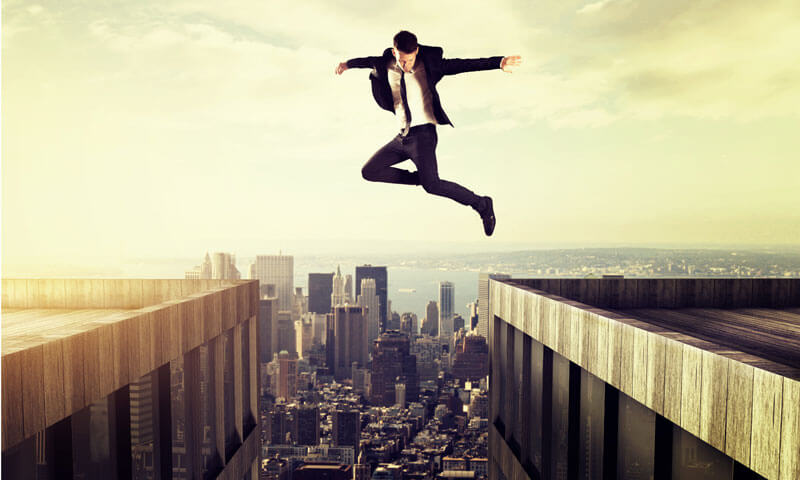 While the answers to these questions do not always come easily, making the changes we want and sticking with these changes is a much greater challenge.
For lawyers, a group of professionals who are in the business of identifying risk, making change can be particularly challenging.
Is this the year to change firms? I'm unhappy working here but at least I have a job with a steady paycheck. Is it time to explore a new practice area (either because of changing market conditions or due to a growing self awareness of the incompatibility between my work and my work preferences/strengths)? Maybe I'm not cut out to be a litigator, but what else do I know how to do? Should I make more effort this year to begin generating my own business? I am comfortable in my role as the associate or service partner who does great work. What do I know about selling legal services?
Sometimes the catalyst for change is external. Lawyers in an up-or-out partnership system know that in 2004 and beyond, partnership prospects at major firms are not great. But many lawyers will not start a job search in earnest until they are asked to move on.
Similarly, mid-level associates who know that ability to generate business will weigh heavily in a partnership decision wait until they are actually told to begin getting involved in marketing activities (i.e., rather than being more proactive).
Service partners who know that the firm requires all partners to bring in new business might wait for their bonuses to drop before making an effort to learn some marketing skills or move to a firm or a corporation where they are not expected to generate any business.
So why is change difficult for lawyers and what can you do to overcome your own resistance to change? What is getting in the way of moving forward when you already know what would improve your work experience or work/life balance?
Accept Ambivalence, Inner Conflict
A big part of making positive changes in your work and in your personal life is to start recognizing and accepting your own ambivalence. In order to make a significant change, you need to spend time thinking about both sides of a proposed change and come to terms with conflicting feelings. You need to get comfortable with the notion that change involves complex thinking, that choices are rarely black and white, and that sorting out your conflicting feelings is part of making a change.
For example, assume you are an associate at a large law firm and you have begun thinking about moving to a smaller practice. On the plus side, maybe you see better hours in your future, more predictable work, less stress, greater partnership prospects, less bureaucracy to deal with and a better platform for marketing yourself.
But you also like the prestige of a large firm. You worked very hard to get a spot as an associate at a top-tier firm and you are reluctant to give that up. You like having a lot of resources at your fingertips (support staff, great office equipment, nice offices, etc.) and the salary is hard to beat. You also wonder if your hours really would improve. You feel a great pull to move to a smaller practice and to take the risk and an equally great pull to stay where you are with what you know.
There are many sources of inner conflict, but changing from the known to the unknown is one of the most common. You know the law, but you don't know how to sell your services or don't like selling. You know your present law firm but expect a move to a new firm would be better; but you are uncertain.
Deal With External/Internal Voices
Strong messages coming from your family may also feed your ambivalence.
Why would you want to walk away from such a prestigious job? Or you might hear your own inner voices: My parents sacrificed a lot so I could get a law school education. How can I let them down by taking such a large pay cut? I have a responsibility to support my family. I should stay with the firm even though I feel miserable.
The inner voice may also tell you to make the change despite the risks. Why not take the risk to get what I really want?
Similar messages may come from peers. Why would you want to miss out on the chance to do the sophisticated work that we do? Aren't you better off continuing to work here where you are a known entity? If you move, you'll have to start all over again.
Gather The Info You Need
As you grow more comfortable with your own ambivalence, you may find that you actually need more information to decide if you are ready for the change. You may need to speak with more experienced lawyers in your network to determine if the change will in fact be an improvement for you or a stepping stone to a longer term goal.
You want to become a judge and you are trying to decide whether to leave your job as an assistant district attorney (which you really enjoy) in order to get some civil litigation experience (which you think you might need in order to be a better judge or get nominated to the bench in the first place).
Lawyers in your network can be an important reality check in helping you work through your ambivalence. Are some of your assumptions unfounded? Are some of your fears exaggerated? Consult with family and friends who know you well and have a long history with you and your choices may become clearer.
Hire A Coach To Help Through The Transition
If all of this seems difficult to do by yourself, or if you cannot identify anyone who can give you objective feedback, a coach can help you work through the change process. A good coach helps you sort out what you know from what you need to know (about yourself and about your options) and keep you on track.
An effective coach can provide the valuable support and affirmation that can make change possible. A coach is a change expert interested in you as a professional and as a person. Coaches know the change process and bring insights and confidence to the necessary conflicts that accompany change.
The coach predicts the pitfalls, helps analyze the risks and creates a step-by-step action plan. He or she can help you create and implement a plan for staying where you are, help you move in a new direction or help you learn business development skills with clarity, understanding and confidence.
If you find yourself thinking about change but you also find yourself doing nothing about it, then you can either wait until change is forced upon you (e.g., by an unfavorable partnership decision) or find someone who is competent to get you moving forward before someone else's decision forces you to act.
The practice of law has changed dramatically in the past 25 years and there are no signs that this change will slow down. As a result, we will all need to become more expert at managing change and making our own adaptations to the new realities of practice.
Learning to recognize and manage our own ambivalence and conflicting feelings that often accompany change will continue to be important, even for lawyers who have found the balance that they want.