Question

As I currently approach my 4th month of unemployment after being laid off from a major firm, I am wondering if there is anything I can do to increase my marketability to law firms? I cannot change my past work experience or my law school credentials, obviously, but is there something else I could do that I am overlooking?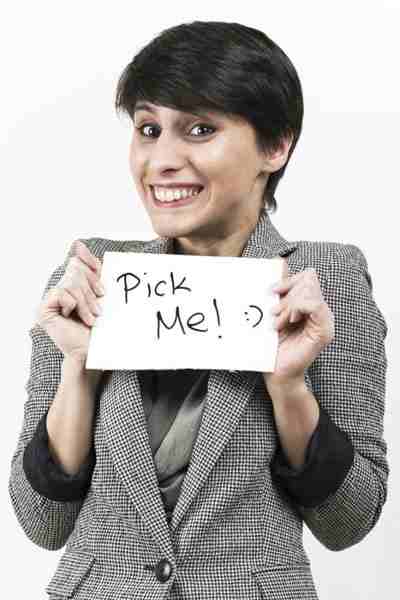 Answer
Being out of work is frustrating, for sure, and the feeling that there is nothing you can do to change your current situation probably increases your stress level exponentially. As you said, what's done is done, and you have to focus on the future. We have seen far too many attorneys literally give up on the practice of law entirely after getting laid off during their first few months of practice. In the past several months we have seen
attorneys
who graduated from Top 25 law schools and worked for a few months at AmLaw 100 law firms before getting laid off become (1) a restaurant hostess, (2) a garbage man, (3) a salesperson in a men's boutique clothing store and (4) a trainee assistant manager of a Pizza store. Nothing is wrong with any of these occupations; however, if these choices were motivated by the perception that no attorney jobs were available, these occupational choices were wrong. More often than not, the attorneys who give up are those coming from the largest and most prestigious firms. Their thoughts run something like "If I cannot practice at a very high level, I do not want to practice at all." We believe this thinking is severely flawed because, as this article will demonstrate, you can find another job if you approach your search in the right manner.
First, you need to think geographically. You are currently living in the worst market in the country. Barring circumstances that tie you to the Seattle region indefinitely, a move to a healthier marketplace will
provide you with more available opportunities
, which will give you more opportunities for success. One of the strangest phenomena we have ever witnessed is talented attorneys who give up on the practice of law because they refuse to move. Detroit, Michigan used to be one of the largest legal markets in the United States several decades ago and, by today's standards, there are fewer than 10 large law firms there. If attorneys continued to stay there instead of following the jobs, their chances for employment would be significantly reduced. While the change from an industrial-based to an information-based economy is certainly beyond the scope of this article, the fact of the matter is that certain legal markets simply contract at various points in time. Many of these markets never return to their former glory. Who knows if Silicon Valley or Seattle, for that matter, will ever be what they once were. The point is you should not let geography influence your future. You went to law school for a reason and your current geographic location should not be something that you let influence the next 25-plus years of your life.
There are tens of thousands of law firms throughout the United States and the idea that one of them does not have a job waiting for you is an absurd thought. Unfortunately, far too many attorneys accept this thought. Does this really make sense to you? If you have been practicing long enough for a legal recruiter to represent you (usually one year), then you should contact one and let them help you in your search. If not, you should find a way to apply to as many of these law firms as quickly as possible in order to increase your chances of getting hired.
While job boards do not traditionally have advertisements for entry level attorneys, you should review as many potential openings as possible.
In addition, you should investigate using a service such as Legal Authority to try to apply for positions in your existing market or other markets that interest you. It is extremely unlikely that you will not find a position with an aggressive approach.
Second, if you are just considering the largest, most prestigious firms, you may have to aim a little lower. While we most likely would not have said this in the heyday of the economic boom, at a time when many large firms are severely restricting their hiring, it may make sense for you to consider taking a position at a less prestigious firm. You may come across a smaller firm that might actually be in "growth mode," unlike larger firms in the area that are experiencing financial troubles. While we are not advocating working somewhere that you regard as beneath you, giving smaller-to-midsize firms a chance should not necessarily be considered settling. When the economy does recover, your resume will look a lot better for having worked somewhere than if you were to be unemployed for a few years. It is possible that you will like the different atmosphere of a smaller firm, and perhaps your experience and know-how can even help that firm grow.
Third, you may be able to
find immediate employment with the government
. Clerkships, often seen as the domain of newly-minted attorneys, can increase any attorney's marketability. More law students are likely to search for a clerkship as first-year associate hiring dwindles, so the competition may be tough, but your experience may impress a judge enough to take you on. Not only will you be working, but you will be learning more about the justice system which can only help when the clerkship ends and you want to seek out a law firm opportunity. In addition, you may be able to locate an opportunity in a local prosecutor's office. In any of these jobs, you will begin to develop the skills of an attorney that you do not necessarily learn during law school.
Fourth, your law school record may be etched in stone, but there is always the opportunity to
go back to school and further your education
. While LL.M degrees are not for everyone, they have proven to be an asset to some attorneys who can get them in the right areas and at the right schools, especially for those with somewhat unimpressive law school records. Similarly, for intellectual property attorneys, getting an advanced degree in engineering or even one of the natural sciences could help your cause.
In conclusion, while none of these methods are guaranteed to get you a job, anything is worth a shot in dire times. The economy will recover, as it always does, and when that happens, it will be better to have built up some experience and improved your resume than to have sat back and ridden it out. The holy grail of many firm lawyers is partnership at a large firm, and the best way to obtain that is by proving yourself consistently throughout your career, no matter what roadblocks stand in your way.