[The following question is a composite of several questions asked by several different candidates. The name of the firm has also been changed.]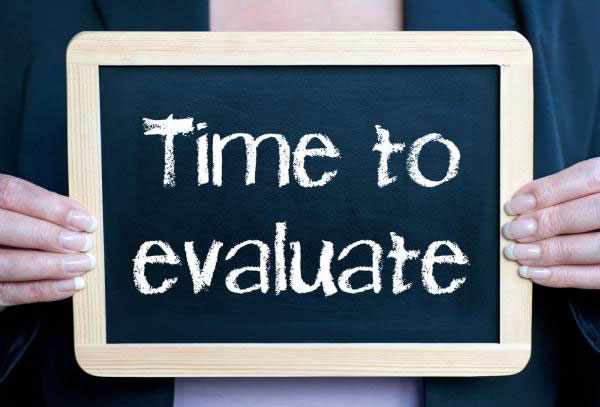 Q. I have received a job offer from Smith & Jones and I would appreciate any insights that you have about the firm. In particular, I was wondering what you can tell me about the work environment, the hours and the chances of making partner. Also, how quickly do I need to respond to their offer?
A. At some point in almost every lawyer's career, the time will come to move to another job. Changing jobs is a well-established reality in the rapidly changing business and legal environment in which we live.
In the midst of this continuous change, it is now more important than ever to know how to assess a
new job
. So here are some thoughts to help you make the "right" decision.
The starting point in evaluating
any new job opportunity
should always be "you." If you know what you want, what your goals are and what steps you need to take to achieve your goals, you will be in a much better position to evaluate opportunities. You are the only one who can really set your own career agenda.
Of course, setting your career agenda may involve seeking out the advice of colleagues, friends, family members and career professionals. But in the end, only you can decide what is really important to you.
(In this column, I will not discuss the issue of setting career goals. My focus here is only to provide a methodology for deciding whether a particular opportunity is consistent with those goals. If you would like to find more resources on developing career goals, see my Web site at www.seckler.com. I have also omitted any discussion of salary considerations.)
Let's say that
your ultimate career objective
is to be the general counsel of a technology company. You are working in a large corporate department at a major firm focusing on securities compliance and corporate finance. You would like to gain more general corporate experience to round out your skill set.
You applied as a lateral to Smith & Jones because you heard that corporate associates there are less specialized than at your firm. You also heard through the grapevine that Smith & Jones has a lot of technology clients.
During your interviews, the partners you spoke with confirmed these rumors and they all seemed interested in finding out when you would be available to start.
After receiving their offer, you ask if it would be alright to get back to them in a few days. You ask around and find out that the firm has an excellent reputation. No one who knows the firm has given you any specifics, but everything is sounding pretty good and you are seriously considering the offer.
In fact, you want to move quickly because you are not happy with your current mix of work, your current hours or the partner who gives you most of your assignments.
Do Your Homework
No one likes to be in limbo and although the temptation to jump quickly may be strong, you need to stop yourself and see whether you have asked the "right" questions and whether you have spoken to the "right" individuals.
While you cannot eliminate the risk of making a "bad" career move, you can minimize it if you take due diligence seriously. The discomfort you may feel by delaying your decision will be dwarfed by the discomfort you will feel if you later discover that you should not have accepted a job offer. In fact, most employers expect a candidate to take some time to consider an offer.
Weighing The Evidence
It is good to know that, generally speaking, the firm has a good reputation. But what is the atmosphere in the department you will work in? Things can vary a lot from department to department. What do the associates in that department say about their workload, their hours or the partners?
If the firm makes no offer to introduce you to associates, make sure to ask to be introduced. Meet with them individually and ask open-ended questions. You might also want to speak with associates who have recently
left the firm to go in-house
(i.e., former associates who can give an "unbiased" assessment of the department).
Hours/Workload
If you want to know what the hours are like, ask associates in the department how many hours they billed in the prior year. Ask them if this was typical (for them or for other associates in their department.)
How many non-billable hours did they work? What time do they typically leave the office? How many weekend days a month do they typically work? How many times did they have to cancel weekend or evening social plans last year?
If you simply ask "How are your hours?" you may not learn anything. I have had associates who bill 2,400 hours a year tell me that their hours are "not too bad" and I have had associates who bill 1,900 hours tell me that they "bill a lot of hours."
Go through the same exercise with respect to the type of work that interests you. If you want to work with technology clients, ask associates in the department how often they work with technology clients. Just because the firm has this kind of work, it does not mean that partners are giving the work to associates.
If autonomy is of great importance to you, ask how much direct client contact associates have. If training is important to you, ask how much time the firm allows you to spend at formal training classes. Ask about partners' feedback.
Partnership Prospects
No one can assure you that
you will make partner
unless you arrive with a large book of business. But look at the partnership statistics for the last several years and see how many attorneys in your practice area made partner. You can also ask associates how well the firm articulates partnership criteria and how well associates are kept apprised of their own likelihood of success.
Due Diligence Vs. Too Diligent
While most individuals probably err on the side of not asking enough questions (i.e., accepting conclusions that are consistent with accepting the offer), it is possible to alienate a firm by asking too many questions.
Most firms encourage you to find out as much as you can; but in truth, many firms are not thrilled if they think they are being overly scrutinized by a candidate.
Be discreet, do not "cross-examine" any past or present associate and make sure to emphasize that you are very serious about the prospect of coming to work for their firm.
If you listen carefully to what you are being told, you will not have to ask every question that comes to mind. You want to send the message that you are cautious but still eager to make the move (i.e., not that you are ambivalent).
If a firm tells you to take as much time as you need to make a decision, it is probably not a good idea to let an offer sit for more than a couple of weeks. The bottom line is to keep the firm informed, let them know why you need the extra time and do not delay the process unless you really do need more time.
In the end you will need to weigh all of the evidence and consider the source of each piece of information that you gather. It is even likely that some of the information will conflict (associates have different personalities and different interests, which lead to different experiences).
But don't let a few "nay sayers" let you pass up
an opportunity that will help you get
where you want to go. There are no perfect work situations and no one can predict what your own individual experience will be.