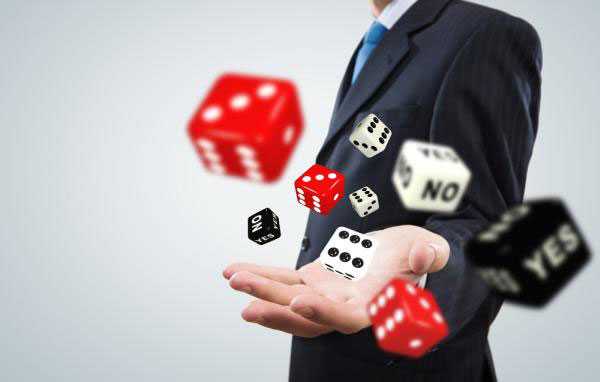 We frequently hear that associate attorneys, while interested
in making lateral moves
, sometimes restrict their considerations of moving based on the time of the year. It is understandable but ultimately shortsighted to refuse to consider a lateral opportunity only by virtue of the calendar, and there are several reasons why. In short, because many firms are willing to compensate lawyers in whole or in part for walking away from a bonus, failing to consider opportunities available towards the end of the year almost never is a reason to refuse to consider a new firm. Moreover, moving at the end of the year may create opportunities that you would not otherwise have, making it a more auspicious time of year to move laterally.  
I
The first issue to think about is whether by waiting to start a job search, will you lose a particular opportunity altogether.
The firm is looking to hire and may not wait until the turn of the year.
While attorneys may be thinking about their bonuses, when firms are identifying their lateral needs, they are rarely considering the date. It is not surprising then that firms' needs are determined in large part by busy or expanding practices within the firms, and those practices do not slow simply because the year is almost over. What they are considering is the need that they may have for an attorney based on client needs, firm growth, and/or any number of other factors.
Moreover, at year's end--once the first-year associates have been assigned to various practice groups--a firm is better situated to determine where lateral attorneys can best be utilized, which is often quite germane for a junior-level associate candidate interested in changing firms. Oftentimes, once a search for a particular attorney is completed, the firm will not be in a position to hire an otherwise-qualified candidate regardless of how much the attorney may want that position. In other words, if you are very interested in a particular firm, and that firm has an opening from October to December for an attorney matching your description, you may only have that three-month period to pursue an opportunity with that firm.
Looking for a new home for your legal career
can be fairly tricky. The firm is looking for someone with your background right now. However, you'd prefer to move five months from now. Waiting is risky. If the position is closed, it can be difficult to predict if and when another similar opportunity will arise. Might that position be available next spring? It might, but chances are that someone else will have seized the opportunity.  
II
The second issue is whether there is some benefit you may get by moving at the end of the year, instead of later down the road.
You may capitalize on a firm's lateral need.
Some firms have immediate and acute needs for lateral talent. Although we would almost never use the word desperate, sometimes time is of the essence. Although we rarely see a firm compromising its standards to fill a position, we do see firms willing to make some concessions they would otherwise not in order to get positions filled. Those may include:  
Some flexibility with respect to class year. If a firm's need for expertise in a particular practice area is acute, it may be more flexible with respect to what class year it will consider. Generally speaking, law firms are often very specific about their stated needs for lateral hires--down to a specific law school graduation year. For example, a firm may specify the need for a lawyer from the class years of 2000 or 2001 only. Such specificity is common, but often frustrating for more senior or more junior attorneys who would otherwise be ideal for the position in terms of practice background and expertise. However, if a firm has an acute need, that firm may, in our experience, expand the range of experience level it will consider.
In some cases, a signing bonus. More firms are focused on the bonus issue than one might gather. Although firms often have fairly set policies with respect to signing bonuses, there are times when a firm will use a signing bonus to off-set a portion of the bonus from which the candidate may be walking away.
Prorated bonus. Most firms offer a prorated bonus and give an end-of-the-year bonus proportional to the percentage of the year the candidate worked at his/her new firm.
Full-year bonus. We have seen an increasing number of firms giving full-year bonuses to lawyers, even those who joined late in the year. Although it's not fair to say that most firms will give such bonuses, we are seeing the practice more and more.
Flexibility with respect to start date. Firms are aware that a candidate may want to push the start date back a few weeks or a month to recover a bonus. This is usually no problem. Timing, although important, is almost never a threshold issue.
III
Will moving laterally later in the year make you more likely to get the job you want?
You may be more attractive to a new firm.
Without a doubt, the most popular time for attorneys interested in changing firms is after the first of a new year. Aside from the issue of bonuses, there is a psychological need for a new start in the early winter months of the year, and it is often a time when the market is saturated with quality candidates, more so than at any other time of the year. While candidate interest peaks at the beginning of the year, the need for lateral associate candidates continues throughout the year. It's a simple supply-and-demand calculation. If you want to be more highly valued vis-à-vis other well-qualified candidates, approaching a firm when the demand is great and the supply smaller will likely yield a result that is better for the attorney looking to change firms.  
IV
Finally, what is it like moving to a new firm near the end of the year?
You may have a smoother transition.
From a purely administrative standpoint, it is often advantageous to move to a new firm toward the end of the year. Because the recruiting staff that guides the transitions of new laterals is often also handling law school and summer recruiting, new lateral attorneys joining a law firm may compete with summer associates and law students for the recruiting staff's attention. In the late fall and winter,
the recruiting department
has typically finished with its recruiting efforts for law students and is generally better able to focus on the needs of new lateral hires. Moreover, partners who are training and integrating new laterals are not as busy in recruiting or training efforts with first-year hires or summer associates.
The other advantage to moving late in the year is the ability to make the transition during the holidays. Depending on the firm--and the workload in a particular department--the holidays may provide a more socially oriented time in the calendar to get to know your new colleagues. We often hear as well that there is generally less pressure and more goodwill with respect to reaching out to new hires and integrating them socially into the firm.  
How do you handle the bonus issue when interviewing?
At a recent meeting, we asked a partner with an immediate need for an associate how he would be handling the bonus issue. While this partner said that any lateral associates would be more than well compensated (this firm awards the full bonus to lateral hires), he also suggested that lateral candidates who were principally concerned about their bonuses weren't going to be viewed in the best light. Our advice, then, is to let the important issues and questions in the interview process take the lead. If you find a firm that is the perfect fit for you with respect to the important issues in your career and if the quality of work, personality of the firm, and career-advancement opportunities match your goals, then the bonus issues will most likely take care of themselves, usually without regard to the time of year that you meet the firm. Once an offer is extended, that is the appropriate time for you and your recruiter to discuss the subject of bonuses and what the economic effect a move may have for you individually.