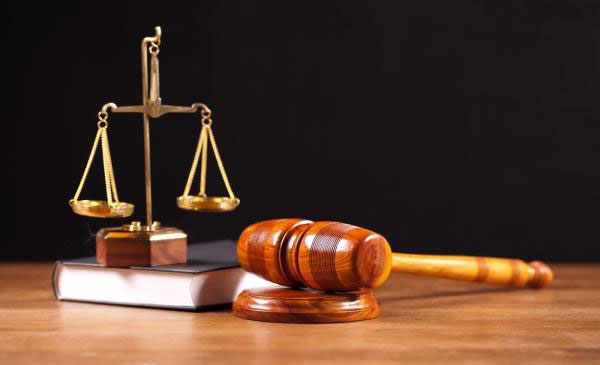 "And I specifically wanted to go into intellectual property, where I could work on a whole variety of cutting-edge technologies," he added.
Iancu enrolled at
UCLA School of Law
in 1993, earning his law degree in 1996. After graduation, he worked as an intellectual property attorney at now-defunct law firm Lyon & Lyon in Los Angeles.
"It was one of the more prominent intellectual property boutiques," he said.
In early 1999, Iancu left Lyon & Lyon to join Irell & Manella in its Los Angeles office. He explained why he made the move:
"There were a variety of reasons; one of them was I wanted to be at a general practice firm," he said. "You have a broader base of collective knowledge at a general practice firm. Plus, I knew, being in the field, that there is an
amazing collection here of intellectual property
intelligence and creativity."
Iancu's practice focuses primarily on patent litigation, but he also works in all aspects of intellectual property, including patent prosecution, due diligence, and licensing. He is also registered to practice in the U.S. Patent and Trademark Office. Iancu's clients work with a variety of technologies, including medical devices, computer peripherals, and video game systems. He has been involved in a number of high-profile cases in which he has obtained favorable verdicts for his clients.
For example, he successfully represented Immersion Corporation in a patent infringement suit against Sony Computer Entertainment over game-control devices used with PlayStation video game consoles. A jury found all of Immersion's claims to be valid and awarded the company $82 million in damages in September 2004. The case is now up on appeal, according to Iancu.
Iancu discussed his strategy in the case:
"As usual, our goal is to explain what generally is complicated high technology in understandable terms for the jury that make sense and that would make them be interested in the case," he explained. "So the case strategy is to have witnesses that can actually explain the technology and make a connection with the jury so that you're teaching the jury something that is interesting for everybody, and they can learn from it."
He also represented TiVo, the company that makes digital video recorders that can "pause" live television, in a patent infringement case against EchoStar Communications, a satellite television operator. TiVo alleged that EchoStar's set-top boxes were in violation of a patent on a multimedia time-warping system invented by TiVo's cofounder, Jim Barton. A jury in the U.S. District Court for the Eastern District of Texas found that EchoStar violated TiVo's patent and awarded TiVo $74 million in damages in April 2006. The case attracted substantial media and industry attention and was closely watched by Wall Street, according to the Associated Press. Iancu said the case is currently on appeal.
Additionally, Iancu successfully represented
St. Jude Medical, Inc.
, a global cardiovascular device company, in a patent infringement case dealing with a device for vascular closure.
Iancu, who's currently representing Skype (a subsidiary of eBay) in two patent infringement cases, was named by the
Los Angeles and San Francisco Daily Journal
as one of California's "Top 20 Attorneys Under 40 Years of Age" last year.
Iancu discussed what he enjoys most about his job:
"I love the opportunity to interact with inventors and people who spend their time trying to come up with new things to change the world," he said. "That's a tremendous privilege. With respect to working at Irell & Manella, we have a tremendous collection of knowledge, legal intelligence, and creativity here, and I feel that I am working with some of the most creative lawyers out there. And that makes my job a lot of fun."
He said one of the biggest challenges of his job is
learning new technology
.
"It's always challenging to learn any technology, and you have to do that all the time," Iancu said. "But that's also part of the fun. I wouldn't want to be in a career where I'm not challenged."
Iancu said balancing work with family life is another big challenge.
"I have a wife and two children at home," he said. "And you have to make a commitment to yourself that family life is very important, and you make sure you're there for your children."
Iancu said one of the people who have influenced him the most is
Morgan Chu
, head of Irell & Manella's intellectual property litigation group.
"He's one of the country's best trial lawyers," Iancu said. "I always learn from him."
In addition to Chu, Iancu said some of the senior partners at Irell & Manella, including Jonathan Steinberg, have also influenced him significantly. Iancu said he has also been influenced by his patent law professor at UCLA, Laurence Pretty, with whom he remains in touch.
Iancu said one of the highlights of his professional career before law school was his involvement in the launching of a special type of reflector—a shaped reflector—while he was at Hughes. He received the Malcolm R. Currie Innovation Award for his work on the shaped reflector. Iancu said the two highlights of his legal career were his involvement in the Immersion trial and his involvement in the TiVo trial.
Iancu talked about what he believes are some of the most important issues
facing intellectual property law today
:
"The patent arena is right now in the midst of some potentially significant changes in law," he said. "A huge part of our economy right now is based on intellectual property, more so than ever before. And because it is such an important part of the economy and daily life, it has begun to get a lot more attention on the legal side, both from Congress and the U.S. Supreme Court, as well as the Patent Office itself. So there are significant potential changes in patent law being considered by all branches of government, which might affect the economy in general."
Iancu was born in Bucharest, Romania, and moved with his family to the United States when he was 12. The family first arrived in New York but moved to California shortly after.
"We only lived in New York for a month, and it was February, cold, snowing, and my father went for an interview in California, and it was sunny, 70-degree weather," he said. "And he did not come back. He just said, 'You guys pack up and come here.' And we've been here ever since."
Iancu has been married for 15 years and has a nine-year-old son and a 13-year-old daughter. He said when he has the time, he likes to go skiing. He is also a big Lakers fan and has season tickets to Lakers games.
Iancu discussed what he'd like to accomplish with his practice in the next few years:
"I want to keep doing what I'm doing here right now and keep growing as a trial lawyer," he said.