During the current COVID-19 crisis and pandemic, the candidates that are having the hardest time by far are the Class of 2019 candidates who have recently been laid off. My heart really breaks for these candidates. They of course only just graduated from law school in May 2019 or so, and only started practicing law in September or October 2019 at the earliest. I currently have at least five Class of 2019 candidates who have been laid off at any point between March and last month. Of these, two are real estate transactional associates in LA, and were at at top Am Law 100 firms before they were laid off in April and August respectively. Another is a tech transactions associate who was laid off from a respectable boutique to mid-sized firm in Seattle. Fortunately for this latter candidate, she obtained an offer with a small insurance defense firm in Las Vegas through a friend, and had actually accepted the offer before I obtained an amazing interview for her with the tech transactions group of an Am Law 100 firm in Seattle. I think that this candidate got interest even after she was laid off because it is very hard to find candidates with sophisticated tech transactions experience. Admittedly, the candidate had worked at her firm since the spring semester of 3L doing tech transactions work, so she had more experience than the average Class of 2019er. She also had amazing academics and had summered at another Big Law firm. So these things certainly helped.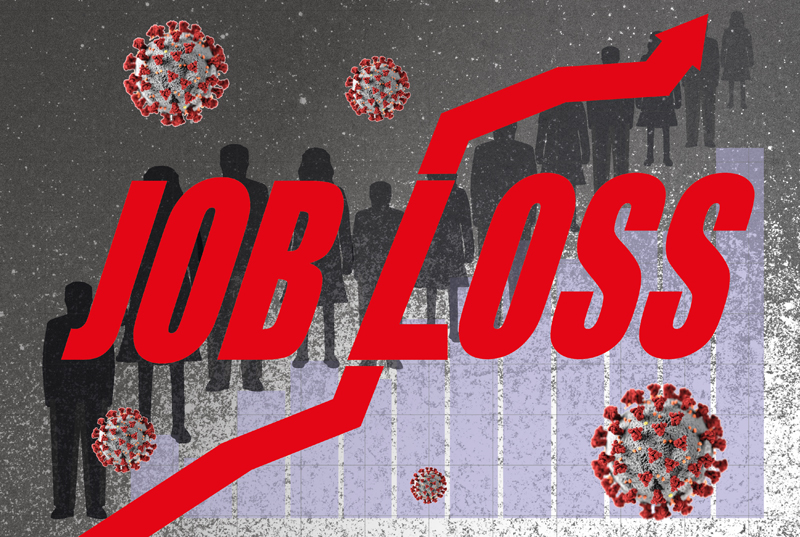 The candidate that I just placed was unfortunately not in the same position as the tech transactions candidate that I recently placed. She went to a Top 50 law school, and did decently well there, but not amazingly. She did participate in a lot of extracurriculars through her law school, but was not on the Law Journal, Moot Court, Mock Trial, etc. She went to a strong public school in California for her undergraduate studies, and completed a triple major there. While she is a fine candidate, there is nothing really remarkable about her, I hate to say. What I did like about her is that she was at a respectable Sacramento-based firm before being laid off, and also spent her 2L summer at this firm, and so obviously received an offer to join the firm post-graduation. She also did almost exclusively General Commercial Litigation at this firm, and did high-level legal research and writing during her short time at the firm. Within the realm of general litigation, I would say that general business / commercial litigation is the most marketable, as this is usually, high-level, sophisticated litigation on behalf of corporate clients. When a firm is looking for a general litigation associate, unless they specify otherwise, they usually want to see general business / commercial litigation experience. So while she only had six months of this experience, I liked the type of experience that she had.  
We started submitting this candidate in late April, just after she had been laid off, and were working with her until the beginning of October, so for almost six months. We submitted her to literally hundreds of firms, literally hundreds, and she only obtained two interviews - one with a firm in the Central Valley, and the other with the firm that hired her. She declined the interview with the Central Valley firm, because she is from Palm Springs and had her heart set on landing at a firm in Southern California. It's too bad because I think that this first firm was a better career move for her, but I understand that location is everything to certain candidates, and the Central Valley is a tough pill to swallow for a lot of people. The firm that ended up hiring her is a plaintiff-side PI firm that does a lot of airbag and seatbelt cases, going up against major car manufacturers. I really like the owned and managing partner of the firm, and in fact just placed a very senior PI attorney at this very same firm about a month ago. When I submitted this candidate to the firm, the partner was immediately interested because I had very recently submitted another great candidate to him that he had hired.  
He had been receiving hundreds of resumes through LinkedIn and Indeed, etc., but chose to interview my candidate because he trusted my judgment and the kinds of candidates that I work with (therein lies a big part of the value of working with a Recruiter - if the Recruiter has a good relationship with a certain firm, that firm is likely to preference the Recruiter's candidates over others). My candidate had a phone interview with the partner, a phone interview with another first year at the firm and then went in on a Saturday to meet with the partner in-person. The partner loved my candidate, and vice versa, and he emailed me to extend my candidate an offer that very same day, on a Saturday. My candidate was very, very excited to finally receive an offer, and after a bit of negotiating in terms of base and relocation stipend, my candidate was thrilled to accept. The partner is also thrilled to have my candidate come onboard, and she will be starting with the firm in less than two weeks. I couldn't be happier for my candidate or the firm, and I know that it will be a perfect and long-term match!