While moving to a new state to start a job sounds like an exciting experience, it is not something attorneys can do easily most of the times. Some states, like New York, have reciprocity with very few states, and only after a certain number of years of continuous practice. So while I encourage candidates to expand their job search to include various locations (cast a wider net), I recognize it can also be problematic if the candidate does not want to sit for another bar exam and cannot waive into the new state's bar. Luckily in this particular instance, I was working with a candidate looking to relocate to the D.C. area. In Washington, D.C., having a certain score on your state's bar exam will allow you to waive into the D.C. bar without taking an examination.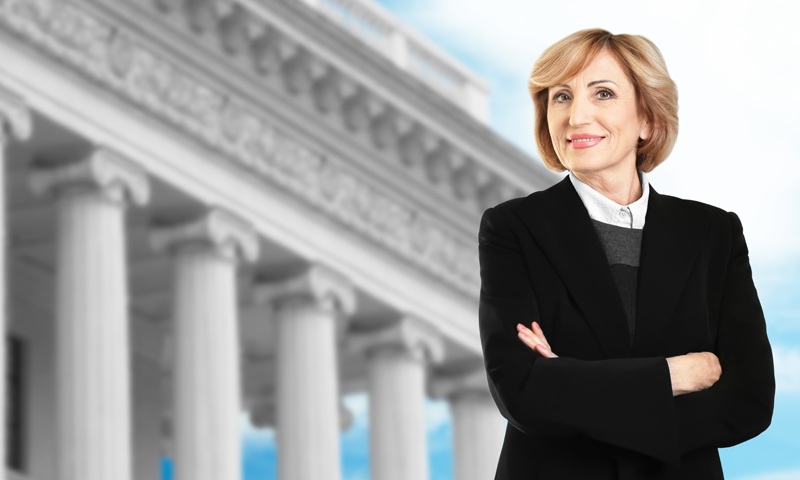 This candidate grew up in the south and attended undergraduate and graduate school in Knoxville, Tennessee. She graduated from the University of Tennessee College of Law in 2015. She received a J.D. with a concentration in Advocacy and Dispute Resolution and graduated cum laude. She served as Managing Editor of the Tennessee Law Review and was awarded the Third Year Prize, which recognizes the contributions of third-year members and editors. She received her B.S.B.A, cum ladue, from The University of Tennessee as well.  
After law school, this candidate joined a local firm in Memphis, where she began honing in on her litigation skills. She hit the ground running and was quickly representing clients in business and appellate litigation and breach of contract actions. After a year of practice, the candidate served as a Judicial Law Clerk to a Judge on The Tennessee Court of Criminal Appeals. This experience can be invaluable to a litigator.  
Once her clerkship was over, this candidate joined a full service law firm with offices in Memphis and throughout the South and Northeast. She joined as a litigation associate and focused on health care and insurance defense litigation with an emphasis on medical malpractice, business and commercial litigation. She also worked on premises liability and other general liability litigation.  
This candidate was a real go-getter. Even as a young associate, she was managing her own caseload and developing litigation strategies. She was managing a litigation docket of more than 25 to 35 cases at any given time. Her supervisors trusted her to draft pleadings and motions, and handle all aspects of discovery, including depositions, witness preparation, and e-discovery issues.  
This candidate was doing great and her firm and was sure to continue impressing her supervisors. She came to me because her husband had finished medical school in Tennessee and had accepted a residency at the University of Maryland Hospital in Baltimore. Fortunately Maryland is one of the states with favorable reciprocity rules. Luckily for her she was not only eligible to waive-in for admission without examination to the Maryland Bar, but she was also eligible to waive-in to the Washington, D.C. Bar!  
This candidate's performance in law school, her solid litigation skills, her clerkship, her class year and her reasons for relocation all made her a strong candidate for firms in Baltimore and D.C. This candidate also had such a confident yet personable demeanor that added to her marketability.  
I began searching for firms for this candidate, and she was very responsive to my suggestions. She preferred to continue on the defense side of litigation and wanted to stay in the Biltmore area to avoid a long commute to D.C. We settled on about 15 submissions. She received multiple indications of interest and a request for an interview with a mid-size full service law firm in Baltimore. We prepared for the interview, she nailed it and the firm made her an offer the next day.  
While she was very excited about the offer, she was also considering another offer from a firm she had applied to on her own (before working with BCG). Also, her current firm had made her an offer to work for them remotely, so she had a lot to consider. Ultimately she decided to accept the position with the BCG firm. She really connected with the attorneys, and although she admired her current colleagues, she realized that working remotely wasn't the best platform for her professional growth.  
I really enjoyed working with this candidate. I knew she would make a valuable addition to any active litigation practice, and I'm happy to say she is thriving at the firm!
About Harrison Barnes
Harrison Barnes is a prominent figure in the legal placement industry, known for his expertise in attorney placements and his extensive knowledge of the legal profession.
With over 25 years of experience, he has established himself as a leading voice in the field and has helped thousands of lawyers and law students find their ideal career paths.
Barnes is a former federal law clerk and associate at Quinn Emanuel and a graduate of the University of Chicago College and the University of Virginia Law School. He was a Rhodes Scholar Finalist at the University of Chicago and a member of the University of Virginia Law Review. Early in his legal career, he enrolled in Stanford Business School but dropped out because he missed legal recruiting too much.
Barnes' approach to the legal industry is rooted in his commitment to helping lawyers achieve their full potential. He believes that the key to success in the legal profession is to be proactive, persistent, and disciplined in one's approach to work and life. He encourages lawyers to take ownership of their careers and to focus on developing their skills and expertise in a way that aligns with their passions and interests.
One of how Barnes provides support to lawyers is through his writing. On his blog, HarrisonBarnes.com, and BCGSearch.com, he regularly shares his insights and advice on a range of topics related to the legal profession. Through his writing, he aims to empower lawyers to control their careers and make informed decisions about their professional development.
One of Barnes's fundamental philosophies in his writing is the importance of networking. He believes that networking is a critical component of career success and that it is essential for lawyers to establish relationships with others in their field. He encourages lawyers to attend events, join organizations, and connect with others in the legal community to build their professional networks.
Another central theme in Barnes' writing is the importance of personal and professional development. He believes that lawyers should continuously strive to improve themselves and develop their skills to succeed in their careers. He encourages lawyers to pursue ongoing education and training actively, read widely, and seek new opportunities for growth and development.
In addition to his work in the legal industry, Barnes is also a fitness and lifestyle enthusiast. He sees fitness and wellness as integral to his personal and professional development and encourages others to adopt a similar mindset. He starts his day at 4:00 am and dedicates several daily hours to running, weightlifting, and pursuing spiritual disciplines.
Finally, Barnes is a strong advocate for community service and giving back. He volunteers for the University of Chicago, where he is the former area chair of Los Angeles for the University of Chicago Admissions Office. He also serves as the President of the Young Presidents Organization's Century City Los Angeles Chapter, where he works to support and connect young business leaders.
In conclusion, Harrison Barnes is a visionary legal industry leader committed to helping lawyers achieve their full potential. Through his work at BCG Attorney Search, writing, and community involvement, he empowers lawyers to take control of their careers, develop their skills continuously, and lead fulfilling and successful lives. His philosophy of being proactive, persistent, and disciplined, combined with his focus on personal and professional development, makes him a valuable resource for anyone looking to succeed in the legal profession.
About BCG Attorney Search
BCG Attorney Search matches attorneys and law firms with unparalleled expertise and drive, while achieving results. Known globally for its success in locating and placing attorneys in law firms of all sizes, BCG Attorney Search has placed thousands of attorneys in law firms in thousands of different law firms around the country. Unlike other legal placement firms, BCG Attorney Search brings massive resources of over 150 employees to its placement efforts locating positions and opportunities its competitors simply cannot. Every legal recruiter at BCG Attorney Search is a former successful attorney who attended a top law school, worked in top law firms and brought massive drive and commitment to their work. BCG Attorney Search legal recruiters take your legal career seriously and understand attorneys. For more information, please visit
www.BCGSearch.com
.