Recent law school graduates who are coming off of a clerkship can be a tough proposition for a Legal Recruiter. It is a lot easier for us to place candidates who left their firm, did a clerkship and are now looking to go back to a firm, than a candidate who went straight to a clerkship after law school and are now looking to land at their first firm. Another element of difficulty is added when the candidate is coming off of a Bankruptcy clerkship. Ideally, these candidates would land in a Bankruptcy position or at a Bankruptcy boutique firm, but these positions and firms are very few and far between, especially in this stronger economy (however, Bankruptcy will probably see a resurgence if the economy experiences a slowdown or recession).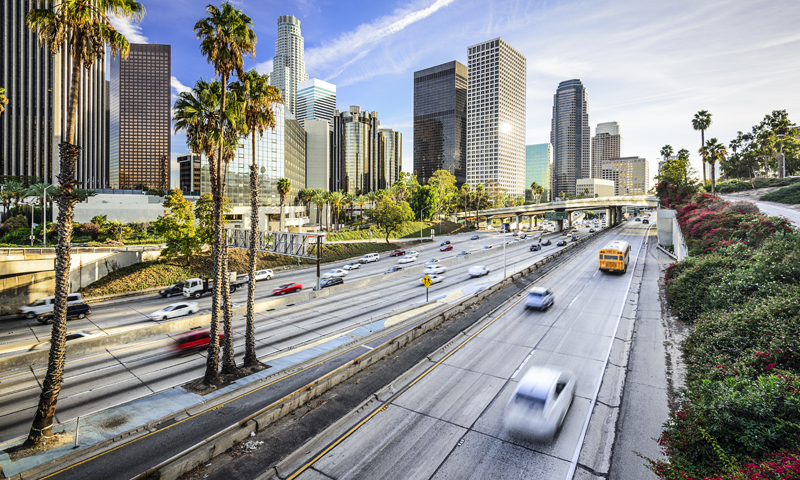 I recently worked with just such a candidate - a 2017 graduate of a Top 14 law school, who had been clerking on the U.S. Bankruptcy Court for the Middle District of Florida since her graduation from law school, for almost two years. She didn't have any remarkable or noteworthy achievements from law school on her resume - no Law Journal, no Moot Court, no Honors, no Clinics, etc. She had summered at one firm in Florida her 2L summer, but in Corporate / Trusts & Estates rather than Litigation. She is also diverse, and speaks another language fluently.  
We started applying this candidate at the end of September, to all types of firms under the sun in Los Angeles - boutique, mid-sized and Big Law firms. The initial challenges with her were 1) she didn't have the CA bar, and wasn't taking it until February 2019, 2) she was located in Florida, and a lot of smaller firms, but even some bigger firms, aren't going to want to deal with a relocating candidate who doesn't have the bar and 3) she had specific geographic constraints within LA, that got more specific as the time went on. To the first point, I think that it helped that we could say that she was registered for and was definitely sitting for the CA bar in February, but even so, some firms probably didn't seriously consider her because the CA bar is very tough and a lot of people do not pass on their first try, so many firms really wants to see that a person passed before seriously considering them. To the second point, firms, including mid-sized and Big Law firms but especially smaller firms, prefer not to pay for a candidate to fly out to interview, nor to have to wait until the candidate relocates for them to be able to start with the firm. Certain firms expressed an interest, but then asked when she planned to move out to LA, or when she would next be in the area. She had initially told me that she could end her clerkship at any point between January and September 2019, but as the time went on, it became clear that she did not want to move until May or June. Had I known this earlier, I would have waited to start working with her until February or March, a few months before she was planning on moving out. In general, firms aren't going to have a clear idea of their lateral hiring needs for more than two to three months out. To the third point, while this candidate's geographic constraints were very limiting, she did allow me to apply her to all firms that we had connections to and had in our database near the city where she would be relocating to. While it is a city far to the west in LA, we do have a lot of connections to firms near this city in our database. I think that what really saved this candidate was that she was open-minded in terms of firms and size of firms.  
She ended up getting twelve interviews, between September and May, mostly at boutique / small firms, and the firm that ended up giving her the offer was a firm that did have an active opening, and is a boutique firm that specializes in general litigation, real estate litigation and employment litigation. While my candidate's background was in Bankruptcy rather than in any of these practice areas, I think that the firm really liked her academic pedigree and her legal research and writing experience, even within the context of Bankruptcy. I think that the candidate also comes off as very mature and poised in interviews, which helped her a lot. Finally, she is a woman and is diverse, which does matter and should matter to certain firms. She did have specific salary constraints and expectations, but they were relatively reasonable and this firm was able to match them.  
This placement taught me that Bankruptcy Clerks can be marketable for general litigation positions, especially if the candidate comes from a strong academic pedigree and presents well in interviews. It is challenging, of course, and not every Bankruptcy Clerk will have success in landing at a general litigation firm, boutique or otherwise, but it can be done. This candidate is very, very excited to start at the boutique firm that I placed her at, and to get more experience in general litigation, as well as real estate and employment (all of which are much more marketable than Bankruptcy, at least at the moment). She is also very happy that we were able to find her a firm that is so convenient to where she and her husband moved. All in all, this placement was unusual in a lot of ways, which makes me all the more proud of it and proud for my candidate!