03/23/2023
Blank Rome Continues Expansion of Chicago Office with Addition of Insurance Recovery Partner Rikke Dierssen-Morice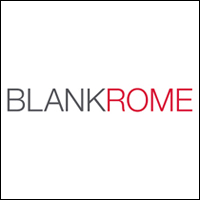 Blank Rome LLP is pleased to announce that Rikke Dierssen-Morice has joined the firm's nationally recognized Insurance Recovery practice. An experienced litigator representing commercial policyholders in the United States and abroad, Rikke has successfully obtained multimillion dollar recoveries for clients in state and federal courts. She will be based in the firm's Chicago office.   
Rikke's arrival continues Blank Rome's strategic growth in Chicago, following the recent additions of commercial litigation partner Basileios "Bill" Katris earlier this month and finance partner Cynde H. Munzer in 2022. Rikke also expands the capabilities of the firm's leading Insurance Recovery practice, which was recently named Benchmark Litigation's 2023 Insurance Firm of the Year and is annually ranked in the top tiers for Chambers USA, U.S. News – Best Lawyers, Who's Who Legal, and The Legal 500 United States, among other high-profile recognitions.  
"I am thrilled to welcome Rikke to our firm and leading Insurance Recovery team," said Grant Palmer, Blank Rome's Chair and Managing Partner. "With significant experience in numerous industries, including construction, food, and manufacturing, and her strong relationships with major corporations across the region, Rikke will help expand our firm's insurance recovery services and platform as we continue to grow our Chicago office."  
Rikke has experience handling a wide range of claims and manages high-stakes jury and bench trials across the United States. She has litigated food contamination and recall claims, errors and omissions and professional coverage, directors' and officers' insurance procurement and recovery, property and appraisal recovery stemming from severe weather, theft and fraud arising from crime, and institutional bonds and liability policies. She also has significant experience in cyber recovery and procurement, product liability for manufacturers, and pollution and groundwater contamination claims made under pollution, general liability, and property policies. She has notably obtained more than $200 million for clients seeking commercial property insurance recoveries following Hurricanes Harvey, Maria, Isaac, and Katrina.  
Outside of the United States, Rikke has drafted international policies, recovered insurance fund losses, and worked on non-admitted insurance issues in Asia, Europe, and South America. She also advises U.S. companies operating in Europe on retaining and working with local counsel, supporting opinions and analysis as well as drafting contracts.  
"Rikke fights tirelessly for her clients to obtain the most favorable recoveries possible, and we are excited to bring her experience to our team," said James Murray, Partner and Co-Chair of Blank Rome's Insurance Recovery practice group. "The breadth and depth of her practice makes her an ideal fit for our preeminent national policyholder practice as we continue to focus on expanding our presence and capabilities in the Midwest region."  
"I am excited to join such a respected and highly ranked insurance recovery team that supports clients from coast to coast," said Dierssen-Morice. "The practice's exclusive representation of policyholders was a major factor in my decision to move to Blank Rome, as it allows me to strategically and progressively advance my client service offerings. I look forward to growing my practice on the firm's leading national platform and helping the team continue to expand its capabilities in Chicago and beyond."  
Rikke earned her J.D., cum laude, from the University of Minnesota Law School and her B.A., summa cum laude, from the University of Minnesota, Twin Cities. Having studied and lived in France for several years, she is fluent in French and earned her Diplome Supérieur de Francais, 3ème degré, from the Université de Nantes. Also fluent in Danish, she serves as honorary consul for Denmark in Minnesota, North Dakota, and South Dakota—a role she was appointed to in 2014 by Queen Margrethe II of Denmark. In 2020, she was named a fellow of the American College of Coverage Counsel, an invitation-only organization of preeminent lawyers representing the interests of both policyholders and insurers.
Want to read more law firm news?
For past editions of our weekly law firm news, click here.
---
Contact Our Recruiters Now!