03/18/2022
Holland & Knight Adds Transactional Tax Partner Jeffrey Korenblatt to Growing Corporate Group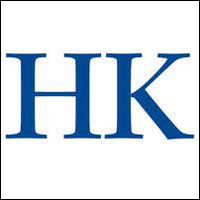 Tax attorney Jeffrey Korenblatt has joined Holland & Knight as partner in the firm's Washington, D.C., office. He has a broad-based tax practice focused on domestic and international business transactions. He previously was a partner at Reed Smith.
"M&A tax partners with significant private equity experience are in high demand and are difficult to find," said David Barkus, co-head of Holland & Knight's Corporate, M&A and Securities Practice Group and head of the firm's Private Equity Team. "Jeff arrives at a time where we are experiencing unprecedented demand for corporate and M&A services. His experience, especially with transfer pricing, will make him indispensable to our team."
"Jeff is a notable practitioner and thought leader in the tax community," said Todd Keator, co-head of the firm's Tax, Executive Compensation and Benefits Practice. "He will add substantial depth to our team and shore up our transaction teams, a critical area for our firm and clients."
Mr. Korenblatt advises clients on the taxation of domestic and international business transactions, such as mergers, acquisitions and divestitures, including tax-free spin-offs, restructurings, tax-free reorganizations and joint ventures. He also has deep experience with the formation and operation of partnerships and private investment vehicles (including private equity and hedge funds) and with responding to the tax considerations important to their investors and founders. In addition, Mr. Korenblatt has years of experience in helping clients navigate the special tax and transfer pricing considerations of multi-jurisdictional business ventures, combinations, expansions and divestitures.
Mr. Korenblatt earned a J.D. degree from the University of Michigan Law School and a B.S.F.S. degree from Georgetown University. He has previously served as an adjunct professor in the L.L.M. degree program at Georgetown University Law Center and as a visiting lecturer at the International Bureau of Fiscal Documentation (IBFD) in Amsterdam. He has participated as a material contributor to multiple American Bar Association (ABA) regulatory comment projects, contributes scholarship to various national publications and is frequently quoted in the international tax press.
Want to read more law firm news?
For past editions of our weekly law firm news, click here.
---
Contact Our Recruiters Now!