01/26/18

Seyfarth Shaw Creates Government Relations and Policy Practice Group with Addition of New Partner

Summary: Seyfarth Shaw is creating a new government relations and policy practice group with the addition of former U.S. Chamber of Commerce Senior VP.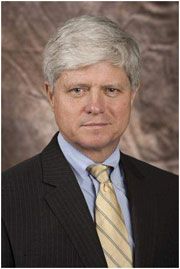 Seyfarth Shaw LLP
made a big addition to their team which will enable the law firm to develop a Government Relations and Policy practice group. A former senior vice president of Labor, Immigration and Employee Benefits for the U.S. Chamber of Commerce, Randel K. Johnson is joining the firm as a partner in their Labor and Employment department. Johnson will help build the new government group in Washington D.C.
Joining with Johnson is Walter Mullon, the former manager of operations for Labor, Immigration and Employee Benefits at the U.S. Chamber of Commerce. Mullon will be the senior manager for the policy and government affairs group.
Seyfarth chair of the Labor and Employment group, Laura Maechtlen, said, "Many of us at Seyfarth have worked closely with Randy throughout his prestigious career, and his experience on Capitol Hill and longtime insights into labor policy are virtually unmatched in the industry. He is a fierce advocate for employer issues, but one who has always shown a willingness to build bipartisan coalitions to advance legislation. We are proud to officially welcome him to the firm and we look forward to pairing his policy expertise with our top labor and employment platform."
Johnson had been the senior VP for the U.S. Chamber of Commerce for the past twenty years. In that position, he was responsible for labor, immigration, and employee benefits matters before Congress and federal agencies. He regularly testified before Congress and also has six years of experience as an attorney before that with the Department of Labor.
Seyfarth chair and managing partner Pete Miller added, "We are thrilled to bring Randy to the firm to help lead our new Government Relations and Policy practice group. With a unique window into the most pressing business issues facing corporate America today, Randy is well positioned to guide our clients through the breakneck pace of change in Washington."
The goal of the new government relations group is to coordinate the law firm's resources so legal expertise can be provided to clients regarding the actions of Congress and federal, state, and local administrative agencies. Among many duties, the group will understand, communicate and educate employers on the impact of policy changes that affect them.
Photo: uschamber.com