10/26/17
Reince Priebus Returns to Michael Best
Summary
: The former White House Chief of Staff is rejoining his previous law firm, Michael Best, as President, Chief Strategist and Chair of the Board of Advisors.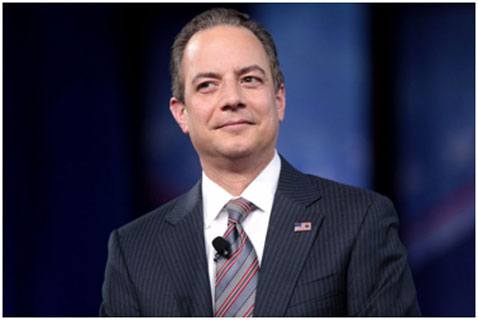 Former White House Chief of Staff
Reince Priebus
is reuniting with
Michael Best & Friedrich LLP
after leaving the firm in 2011. He will serve as President and Chief Strategist and Chair of the Board of Advisors for Michael Best Strategies LLC, their government relations and public affairs group. Priebus will also be using his speaking skills by joining the Washington Speakers Bureau as an exclusive speaker.
Priebus will use his newly acquired experience from the White House to help Michael Best navigate federal, state, and local issues from their Washington D.C. office. Priebus spent over ten years with Michael Best before leaving in 2011. He said, "Michael Best is where my career began, and I'm excited to rejoin the firm in a full-time capacity to lead its growth. In the past few years, the firm's leadership has taken an impressive, forward-looking approach. I'm looking forward to this homecoming and applying what I've learned inside the Beltway to help Michael Best achieve even greater heights."
Before joining the Trump administration, Priebus served three two-year terms as Chairman of the Republican National Committee, making him one of the party's longest-serving and most successful chairman's.
Firm Managing Partner
David Krutz
said, "I've long been proud to call Reince a friend, and I'm happy to once again call him a colleague here at Michael Best. His admirable service in Washington is a testament to his strong work ethic, outstanding judgment, and commitment to the American people. I'm confident Reince will make a significant impact on Michael Best's growth and long term trajectory."
Strategies President
Rob Marchant
added, "As one of the nation's fastest-growing government relations and public affairs firms, Strategies will derive great benefit from Reince's vast experience in both government and business. I look forward to welcoming him back to the Michael Best family of companies, and collaborating with him on Strategies' long-term path to even greater success."
Photo: flickr.com
Want to read more law firm news?
For past editions of our weekly law firm news, click here.
---
Contact Our Recruiters Now!