03/09/17

Hughes Hubbard Welcomes International Trade Partner

Summary: The former International Trade Commission Vice Chairman will be joining the International Trade Group at Hughes Hubbard.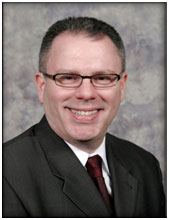 Hughes Hubbard & Reed
welcomed the addition of esteemed international trade attorney
Dean Pinkert
to their firm. Pinkert, a former international trade commission vice chairman, will be a partner in the International Trade Group. He is leaving his position as Commissioner on the U.S. International Trade Commission.
Pinkert was nominated by George W. Bush to the ITC and confirmed in 2007 by the Senate. Barack Obama selected him as the ITC Vice Chairman in 2014. Serving as the Commissioner for the past ten years has given Pinkert ample experience in the industry. He has participated in numerous antidumping, countervailing duty, and safeguard investigations. This work included an investigation on passenger tires that resulted in import relief for domestic tires.
Before joining the ITC, Pinkert served in the international trade area at the U.S. Department of Commerce. There he was a senior attorney in the Office of Chief Counsel for Import Administration, serving as a liaison with the U.S. Customs and Border Protection, advisor to the U.S. Trade Representative, counsel to the Foreign Trade Zone program, and litigation counsel for other matters.
Hughes Hubbard Managing Partner
Ted Mayer
said, "As the new presidential administration continues to drive changes to trade policy, Dean has a unique combination of high-level government experience, industry knowledge and bipartisan outlook to help our clients navigate the new landscape."
Chair of the Trade Group
Amanda DeBusk
added, "We expect to see a significant increase in trade cases as the Trump Administration and global geopolitical events continue to impact trade policies. The administration appears committed to new trade measures, such as tariffs. In addition, the U.S. is preparing to negotiate a trade agreement with the United Kingdom, independent of the European Union. Dean strengthens our leading market credentials for projects across these pressing areas as well as the full range of trade policy. He knows first-hand how decisions are made at the ITC and at Commerce. He is well respected by both major parties, and he has exceptional relationships within the new administration and in the Congress. We are delighted to welcome him to the Trade Group."
Photo: Wikipedia.org