09/02/16

Day Pitney Partner Rises to Bankruptcy Judge

Summary: Highly experienced Day Pitney Partner James Tancredi has filled the empty U.S. Bankruptcy Judge position in Connecticut.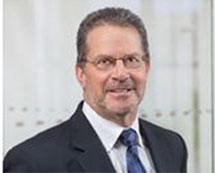 A vacancy was created when Alan H.W. Shiff, a Connecticut Bankruptcy Judge, retired after nearly 40 years in service.
Day Pitney LLP
partner James J. Tancredi will take over the role as a United States Bankruptcy Judge for the District of Connecticut at Hartford.
Day Pitney Managing Partner
Stanley A. Twardy Jr.
said, "As one of the top bankruptcy and restructuring lawyers in Connecticut, Jim will be an outstanding judge and the people and lawyers of the State will be the beneficiaries. We are sorry to lose him from our ranks, but are proud that Jim's impressive career included time at Day Pitney."
Tancredi has been advising financial institutions, bondholders, creditors' committees, acquirers, investors, debtors, receivers and trustees in many issues such as reorganizations, asset recovery actions, insolvencies, and bankruptcy proceedings. He has helped these clients through complex and highly-publicized regional and national restructurings and bankruptcies. He is one of the co-founders of the firm's Business Bankruptcy and Restructuring group. He truly is passionate about bankruptcy and restructuring law, showing in his efforts at Day Pitney.
Chair of Day Pitney's Bankruptcy and Restructuring practice
Joshua Cohen
said, "This achievement is a reflection of the incredible work he has done throughout his career, and we wish him all the best in this exciting new chapter."
Tancredi earned his J.D. from the
University of Connecticut School of Law
and his undergrad from the
College of the Holy Cross
. He has served as President of the Hartford County Bar Association and the Connecticut Turnaround Management Association.
Photo: metrohartford.com