05/18/16

Newest Office for Vinson & Elkins Opens in Taipei

Summary: The focus of a new Vinson & Elkins office in Taipei will be on litigation and intellectual property issues in the Asia Pacific area.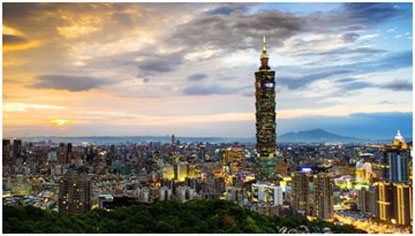 The international law firm of
Vinson & Elkins LLP
is taking a leap into the Asia Pacific market with the opening of a new office in Taipei. The law firm has been experiencing growing demands and clients in the area, making the need for an office crucial. The office is their fourth in Asia with locations in Beijing, Tokyo, and Hong Kong already established.
V&E partners David Tsai and Christopher Kao will run the office, which will focus on litigation and intellectual property matters as well as provide transactional and strategic legal counseling support for renewable energy and corporate matters. They both joined the firm in September 2015 from
Perkins Coie
.
V&E Chairman
Mark Kelly
said, "Our presence in Taipei enhances the firm's ability to meet the diverse set of legal challenges our clients face in the United States and throughout the Asia Pacific. For nearly a decade, David and Chris have helped develop and cultivate a thriving practice in Taiwan that now includes more than three dozen leading high technology and biotechnology companies and some of Taiwan's strongest brands. We are confident that their leadership will enable V&E to meet the U.S. legal needs of all our Taiwanese clients."
Tsai said, "As home to many of the world's leading computer, semiconductor, LED, pharmaceutical, petrochemical and renewable energy companies, Taiwan is among the top commercial hubs in the world and a hotspot for growth. Opening an office in Taipei makes strategic sense, and I am thrilled about the full-service legal assistance V&E will be able to provide our Taiwanese clients."
V&E has around 650 attorneys working to make their reputation as a successful firm at obtaining, protecting, and enforcing intellectual property rights for their clients. The law firm is headquartered in downtown Houston, Texas.
Source:
http://www.velaw.com/News/Vinson---Elkins-Opens-in-Taipei/
Photo: mydestination.com