02/02/10
Major Beverly Hills Law Firm Wins $16.5 million Verdict
Prominent Beverly Hills law firm Ervin Cohen & Jessup has reason to celebrate after associate David Bricker won a $16.5 million verdict on behalf of his clients last Friday, January 29, 2010.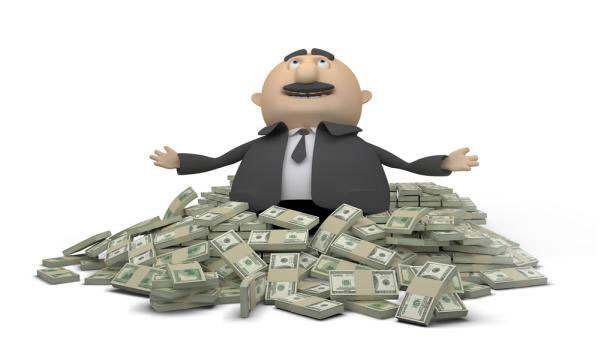 According to Bricker, a jury found Christopher Pham, DO, a neurosurgeon, negligent for failing to provide timely and appropriate medical care to Trent Hughes back in November, 2003.
''We are very pleased that the jury found in favor of our clients,'' Bricker said. ''The jurors understood how hard it was to put a price tag on the pain and suffering [his clients] have endured for the past seven years- misery they will continue to endure for the rest of their lives.''
Ervin Cohen & Jessup LLP is one of the oldest and most established law firms in Los Angeles.
Fish & Richardson Ranks Among Top IP Firms For Fortune 100 Companies
Fortune 100 law firm, Fish and Richardson, has just been ranked at the top of Intellectual Property firms. After the ''Who Protects Innovation in America'' survey was taken, a survey which is meant to identify firms that Fortune 100 companies use to protect their intellectual property, Fish came in at #2 overall.
Ultimately, Fish bore one less mention than the top firm, and is now considered one of the most sought-after firms for both patent prosecution and patent litigation services among the Fortune 100.
''This survey reflects our reputation as the premier firm for high-profile, high stakes patent prosecution and litigation,'' said
Peter J. Devlin
, president of
Fish & Richardson.

''Many large US Companies entrust their patent portfolios to Fish because of our unmatched legal and technical experience.''
Two Firms File Class Action Lawsuits Against Toyota
Parker Waichman Alonso LLP and Becnel Law Firm LLC have both filed class action lawsuits on behalf of customers who purchased vehicles from Toyota, which are now subject to recall for gas pedal defects.
Toyota has recalled nearly 6.5 million vehicles produced between 2005 and 2010, due to a defect that can cause gas pedals to get stuck.
The class action lawsuit claims that the owners who lost the use of their vehicles endured economic losses as well as severe emotional distress.
Parker Waichman Alonso LLP is a leading products liability and personal injury law firm with offices in New York, New Jersey and Florida.
Want to read more law firm news?
For past editions of our weekly law firm news, click here.
---
Contact Our Recruiters Now!