12/28/04

Former U.S. Attorney and IRS Special Agent both join Beveridge & Diamond
U.S. Attorney Thomas DiBiagio, who resigned earlier this month, has joined Beveridge & Diamond, where he will focus on complex civil litigation, white collar defense, and corporate compliance, according to the U.S. Attorney's office. DiBiagio will serve as director in the firm's Washington and Baltimore offices beginning in January. He will be joined at the firm by Carl Jaworski, a former Special Agent with the Internal Revenue Service's Criminal Investigation Division and current financial investigator with the U.S. Attorney's office.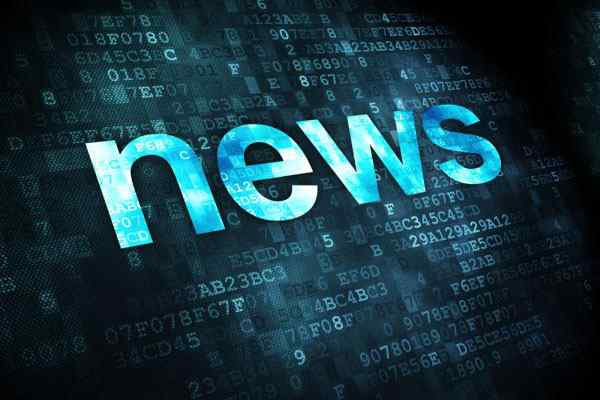 Bryan Cave to remain in St. Louis
Bryan Cave, which has been a downtown St. Louis fixture for 131 years, has decided not to uproot its current headquarters from downtown St. Louis, a move seen as a vote of confidence in the city center's future. The firm said it decided against moving to suburban Clayton. It also walked away from up to $25 million in tax breaks the city had offered as an incentive to build an office building downtown, next to the new Busch Stadium. Instead, the firm is staying put, at least for an additional 18 years. Bryan Cave Chairman Don Lents said the firm was excited to be part of the "burgeoning downtown development." The firm will receive a forgivable loan of $300,000 from the city to offset some of the cost of expanding and renovating its offices. In exchange, Bryan Cave agreed to create 75 new full-time jobs and invest at least $15 million over 10 years in renovations, which will include growing from seven to nine floors.
Year-end bonus trends
The National Law Journal reports that New York's
Fried, Frank, Harris, Shriver & Jacobson

associates who have been with the firm more than 7 years will receive bonuses of up to $60,000. For Class of 2003 associates, the firm is giving bonuses of $30,000, which will bring total compensation for those attorneys up to $155,000. Associates who started in 2004 are receiving $10,000 each. Some West Coast firms are not releasing bonus figures yet, at least not until revenue totals for 2004 are completely evaluated. Pillsbury Winthrop spokeswoman Crystal Rockwood said that most California firms have separate bonus models for East Coast associates, and that they wait until the first of the year to give out bonuses to West Coast associates.
Canadian firm McPhadden Samac Merner Barry sues Pfizer
A Toronto, Ontario, law firm has launched a $1.5-billion lawsuit against drug company Pfizer, the maker of Celebrex, after studies suggested the drug can raise the risk of heart attacks in users. The statement of claim by McPhadden Samac Merner Barry is made on behalf of all Canadians and their relatives who were prescribed, purchased, and ingested Celebrex and who claim personal injuries as a result. Pfizer representatives could not be reached for comment.
Messerli & Kramer of St. Paul / Minneapolis sued
Messerli & Kramer, a politically connected Twin Cities law firm is the target of a lawsuit filed by Attorney General Mike Hatch, who contends the firm's debt-collection methods are unethical, overly aggressive and potentially illegal. Hatch and Mid-Minnesota Legal Aid, which filed a separate lawsuit on behalf of several consumers, claim that Messerli & Kramer went after income that was off-limits and sought excessive legal fees on top of the debt owed by people they've taken to court. Aside from its legal work, Messerli & Kramer is a lobbying powerhouse. Among the firm's Capitol-related clients are the Minnesota Twins, Motorola, Philip Morris, Canterbury Park race track, Qwest, and the Northstar Corridor Development Authority. The firm issued a statement saying it hasn't reviewed the lawsuits and doesn't typically comment on pending litigation, but added it "is confident that its actions comply with legal and ethical considerations."
More opportunities for female attorneys in government
The University of Albany's Center for Women in Government and Civil Society released a study ranking states for the share of women in governmental leadership positions in relation to how much of the population they comprise. Missouri, for example, moved from 41st in the country in 1999 to fifth in 2003. That's one of the biggest jumps any state made. The center also provided updated information recently that also looked at the judicial branch and other elected offices.
CFO accused of stealing from Hoffman, Siegel, Seydel, Bienvenu & Centola
A New Orleans man accused of financially ruining a law firm by stealing more than $770,000 and sticking his bosses with a $2.5-million tax bill faces federal charges that include tax evasion and mail fraud, the U.S. Attorney's Office said. Delbert Lee stole money from the firm of Hoffman, Siegel, Seydel, Bienvenu & Centola while employed as its chief financial officer, according to a four-count indictment. The 16-lawyer firm, which represented insurance and Fortune 500 companies, went bankrupt in March 2004. During his employment, Lee wrote more than 200 unauthorized checks that drew on the firm's operating account and ripped off the firm's client trust account, prosecutors said. Lee, who is not a lawyer nor a certified public accountant, claims some mistakes were made, but he is just one man, according to his defense attorney. "There were other partners who should have been involved in at least some sort of checks and balances."
Articles compiled from firm press releases, the Associated Press, and various journals where noted.