05/30/06

Cochran Firm merges with Leeds Colby
The Cochran Firm, a plaintiffs firm founded by the late Johnnie Cochran, Jr., has merged with four members of Miami firm Leeds Colby Paris Spence Hoffman & Valori. The new office will continue its operations under the name of The Cochran Firm and will focus its practice on personal injury, medical malpractice, vehicle and truck accident, police brutality, products and premises liability, mass torts, nursing home negligence, and environment litigation matters. Scott W. Leeds, Jonathan T. Colby, Jack Paris, and J.B. Spence are the Leeds Colby attorneys joining Cochran, thus boosting its South Florida presence. The firm plans to double the lawyer count by the next year and create satellite offices in Orlando, Naples, and Fort Pierce within the next 18 months.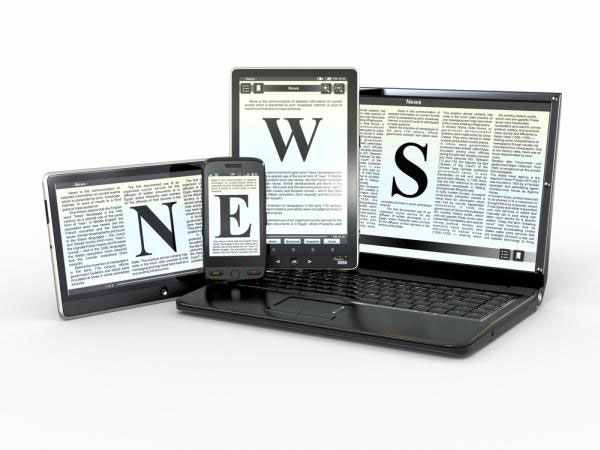 More salary increases
Akin Gump Strauss Hauer & Feld has raised salaries for its Austin-, Dallas-, and Houston-based associates, now offering a base salary of $135,000 and a $5,000 guaranteed bonus. Second-year associates will earn $145,000, while the salaries for third-year to tenth-year associates will range between $150,000 and $195,000. In another move, four Washington, DC-based firms—Venable, WilmerHale, Arnold & Porter, and Howrey—have decided to increase first-year salaries by $10,000 to $135,000.
Strasburger & Price expands Houston office
Strasburger & Price, LLP

, has made an addition to its intellectual property practice. Richard Fladung joined the firm as a partner in its Houston office. Fladung, who has 25 years of experience, will head up the firm's intellectual property practice. Previously with an international law firm, Fladung has been involved in intellectual property cases with regard to energy, healthcare, electronics, retail, manufacturing, real estate, and computer technology. Strasburger & Price has offices throughout Texas, as well as Washington, DC. The firm also has an office in Mexico City through Strasburger & Price, S.C.
Baker & Hostetler recruits three partners
Baker & Hostetler has added Elizabeth A. Smith,
Douglas E. Spelfogel
, and
John Siegal
as partners in its New York office. Smith, previously with Bryan Cave, advises on tax issues with respect to mergers and acquisitions, restructurings, and securities offerings. Spelfogel, a former partner at Nixon Peabody, specializes in bankruptcy law while Siegal excels in litigation matters and was senior counsel at Proskauer Rose. Cleveland-based Baker Hostetler is one of the top-100 law firms, with more than 600 attorneys serving clients around the country and throughout the world.
Akin Gump expands IP practice
Akin Gump Strauss Hauer & Feld has expanded its Dallas-based intellectual property litigation practice with the addition of partners Daniel F. Perez and Sanford E. Warren, Jr., along with senior counsel Ruben DeLeon, counsels Garreth Sarosi and Scott Rhoades, and associate
David Odom
. The group previously served Winstead Sechrest & Minick and represented clients in the enforcement of their intellectual property rights in patent, copyright, trade secret, and trademark matters.
Mintz Levin acquires Palo Alto IP firm
Boston-based Mintz Levin Cohn Ferris Glovsky and Popeo has acquired Palo Alto, CA, firm Reed Intellectual Property Law Group. The deal gives Mintz Levin its first Silicon Valley office and includes four partners, an associate, and several patent agents. A California presence will help the firm to better serve its biotechnology clients, which include companies such as StemCells, Inc.; Merck; 454 Life Sciences; and Neuromolecular Pharmaceuticals, Inc.
Reed Smith to merge with London-based Richards Butler
Pittsburgh-based Reed Smith and London-based Richards Butler have announced signing a letter of intent to complete a full merger by January 1, 2007. The new firm will be called Reed Smith in the U.S. and Reed Smith Richards Butler throughout most of Europe. Reed Smith chairman
Gregory B. Jordan
will act as the firmwide managing partner. Roger Parker of Richards Butler is expected to join the senior-management team and will take on the role of European managing partner for the merged entity. The combined firm would have approximately 1,300 attorneys, with a London office with almost 300 attorneys.
Baker & McKenzie

adds corporate partner
Baker & McKenzie has added corporate lawyer Stephen J. Schrader as a partner in San Francisco, thus strengthening its Corporate & Securities Practice Group. Schrader, a J.D. from Stanford University and a former partner in the Palo Alto office of Morrison & Foerster, has significant expertise in corporate finance, including securities transactions and mergers and acquisitions. Schrader's experience in representing Bay Area public companies and his prior experience in Asia make him an important asset to the firm's corporate international practice.