We are frequently asked at BCG Attorney Search to provide knowledge and expertise on big law salaries outside of the firms that pay lockstep through the 7th year. This is one area where there is often a large misconception in the attorney ranks about what attorneys hear or think the pay is, and what the reality is. We often find that term "market" is misleading since the fact is that the majority of the firms do not pay these salary scales – the word "market" really describes the market in the Vault top firms only and only at the associate years 1- 7 level.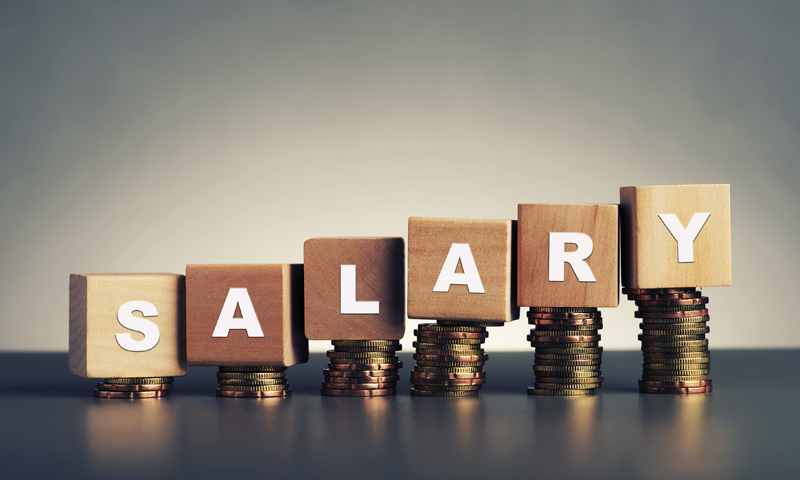 Further complicating the issue is the fact that there is significant hearsay out there about pay scale. Everyone has a friend of a friend who quotes an outrageous pay scale (which might be true for their particular circumstances, but not something to take as normal salary expectations for attorneys), and then an attorney believes this is the pay he or she will likely receive in a lateral move. In our experience, what firms actually pay, especially at the senior counsel and partner level, is often much lower than what most attorneys
think
firms pay across the board for these positions.  
This is not to say the salary is not very strong and competitive for the market. It just does not often align with the amount many people believe large firms in major markets pay senior attorneys. (Moreover, it is essential to note that this article does not touch on any attorneys who are bringing portable books or origination, but pure service associates, counsel, and partners only who have no business or portables. Once business is on the table, the calculus is entirely different and not addressed here).  
An interesting fact about big law that many law students and attorneys do not realize is that more firms are moving away from lockstep.
Only a small group remain of the many firms in the Am LAW 200 that are paying Cravath lock step market pay. There is also a misconception that all law firms are paying extremely high salaries. That Counsel and Partners (without business) in major markets are earning at extremely high levels, which is not the case for many of those attorneys. These salaries are still very very strong – but the numbers we get asked about by attorneys is often hundreds of thousands of dollars less than the reality of most potential offers, and not the reality of their current big law salary either they are coming from).  
Another wrinkle is that while some firms have open compensation systems, many have moved towards total closed compensation. All that is left is rumor and guesses and some outlier information that distorts the narrative of the expected salary.  
Because of this, we at BCG often see partners and associates go through an interview process only to be surprised or disappointed with the salary at the offer stage due to this misinformation and misconception – despite us often letting them know what typical salary ranges might be expected. This disconnect is the fault of no one but a reflection of a closed compensation system where some people paid the most are the loudest. This is especially true for attorneys past seven years of experience when salary is more of a black box, and there is no longer a public reporting of market pay for market candidates.  
There is also a massive shock when candidates look to regional markets and are often surprised to see how large the pay cut is in those markets. Many candidates understand a pay cut is coming. Still, when the actual significant difference comes out, they are not prepared for it. However, these smaller markets do not have as high fees and compete against a different set of pay scales. This is often complicated by an outlier firm that pays market rates here or there in the regional markets. So attorneys will get stuck on that one firm and feel as if their offer is not strong. The reality, however, is it is challenging to land an offer at the market paying regional firms. Most of the time, the one or two firms in that role tend not to do a significant amount of lateral hiring because they are small offices with minimal needs.  
Concerning Partners and Counsel at major firms, many do not make more than the top of the Cravath scale, and many may be paid less. Another surprise is that merely making partner -- even equity partner -- does not necessarily open the door to high outlier salaries in major markets. (Again, the salaries are robust, but often just not as strong as many attorneys believe partners make across the board). While some attorneys may land a big payday without business, many partners and counsel get offers from top firms at significantly lower base salaries than anticipated. This, despite often coming from similar positions and a salary not close to the one they expect in a lateral move. Thus, partners and counsel level attorneys need to be realistic about salary levels they can expect when making a lateral move. This is even more true when there is no book of business, as it is often tough to land top firm positions at all. Firms understand that the market for senior attorneys is highly in the firms' favor since those positions and openings are so infrequent.  
Concerning associate placements outside of lockstep but still in the Am Law top 200, there is another misconception that most if not all firms are close to market or at Cravath scale. While certainly, a group of firms is still at this market level, many firms only pay market for the first 1-3 years and then move towards different payment systems well off the Cravath scale. Even more firms never pay market, and have their payment scales justified by many various factors. Associates should therefore understand that what might feel like a lower offer than they anticipated is a very typical range for their class year in their major market. With the market as competitive as it is in big law, it is an offer they are one of the lucky ones to land. And often, these firms offer benefits such as improved work/life balance.  
For regional markets, we rarely see top market paying salaries, and most firms will be significantly below that. The trade-off is that the standard of living is likely lower. An attorney can get his or her foot in the door at a fantastic firm that might not have hired the candidate in a significant market. Even some more "major" markets, you can still expect a considerable salary difference, including Florida, Charlotte, Atlanta, Seattle, and Philadelphia, by way of example.  
There is a fallacy that firms are out to lowball people or get away with paying as little as possible, but the reality is that this is just where the firm payment is at – firms generally do not want to create discontent and most offers are truly a reflection of what they pay for someone of that person's position and caliber. It is not about lowballing but about paying what is appropriate at their firm.  
The lesson of this article is to be careful about the rumors about salary out there and to understand the reality in the market is that most attorneys are not bringing home these outrageous pay scales even at major firms and at major levels when there is not a book of business on the table. And yes, everyone can find the friend or friend of a friend who is an outlier. But the reality of the market is that most firms across the board, including many Am Law 200 firms, pay strong salaries, but not often near where people imagine the salaries are.  
In a job search, we advise to listen to people you trust, be wary of the salary stories they hear especially if it sounds too good to be true, and also if using a recruiter, rely on a knowledgeable recruiter who can give a fair insight into the reality of the job market and salary. They can help guide you to determine whether an offer is a strong one or if the offer is actually outside of the norm.