Best Law Firms in Miami Florida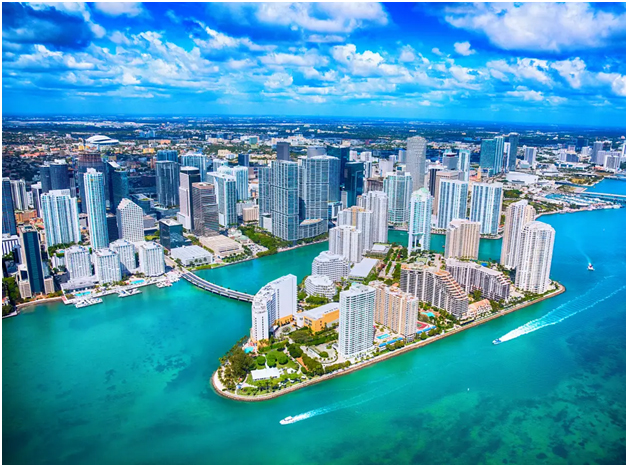 In the recent past, Miami has experienced a tremendous and steady economic growth rate that has seen the emergence and growth of several industries. A recent report published by SmartAdvisory ranked the city fourth in the league of the fastest-growing economic hubs in the United States. And that's not just it. In the last four years, the city has seen its population grow by over 9.43%, with housing and household income increasing by 9.43% and 31%, respectively. In 2019 alone, Miami created over 28000 new jobs, mainly from tourism hospitality, construction, and retail sectors. As anyone would expect, the immense growth in these businesses has spurred the need for ancillary services such as banking and real estate. As a result, there is an increased demand for law practitioners, which has seen more and more law firms move or expand their services to the city.
How much does an attorney earn in Miami?

On average, Lawyers in Miami earn a salary of $93,234 though salaries can range between $80,980 and $107,090. The salary range varies widely depending on key factors such as education, certifications, additional skills, and the level of experience.  
In case you intend to move or kick-start your Career in Miami, we have compiled a list of the Top 10 Law firms in Miami that will help you in your search.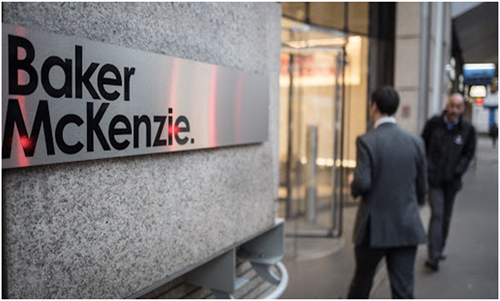 Baker & McKenzie is arguably one of the best firms not only in Miami but also in the entire United States. It has over 850 lawyers based in its various offices in the US and Canada. The firm is among the strongest and leading innovative firms due to its top-topnotch cross-border legal services. However, it offers legal services in several other practice areas, including but not limited to litigation, employment, IP, and international trade.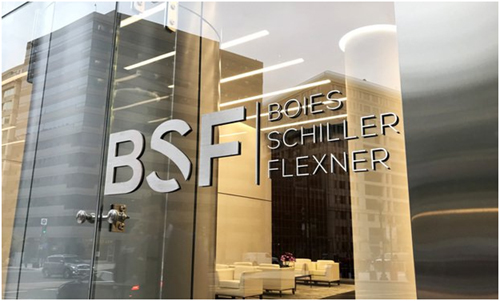 Boies Schiller Flexner LLP is an international law firm with deep roots in Miami. The firm has often been labeled the litigation powerhouse of the US due to its success in high-profile litigation cases such as the United States v. Microsoft, as well as Vice President Gore in the Case, labeled Bush v. Gore. It has 320 attorneys who practice in its 14 offices located throughout the United States and in London. Its primary services include but not limited to Banking and financial services, constitutional law, securities, investments, real estate, acquisitions, mergers, and tax law.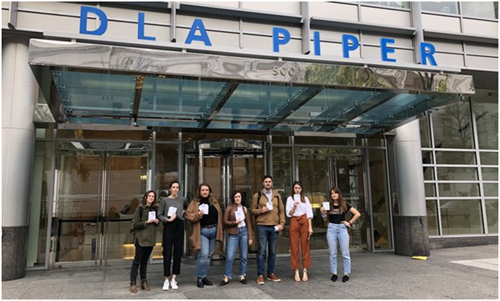 When searching for best Law Firms in Miami, DLA piper has to make it into the top ten. The firm has 3702 attorneys working in its 90 offices distributed in 40 countries across America, Europe Middle East, Asia, and Africa. It ranks 2
nd
in the US and 4
th
globally among the largest law firms in the world as per the National Law Journal 2019. The firm has established itself as a leading business law firm and offers a wide range of legal services in practice areas such as finance, employment, corporate, real estate, international trade and Taxation  
Greenberg Traurig is a global firm founded in 1967. The firm has approximately 2100 attorneys in 41 different locations across Latin America, Europe, Asia, and the Middle East. It's among the largest Law firms in the US and has maintained top ratings in all its services for a long time. It is a national top tier law firm on matters of intellectual property litigation, patent law, trademark law, technology law, and copyright law since 2014.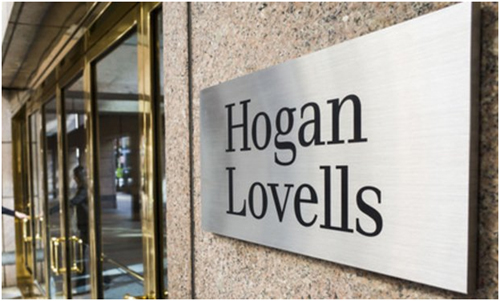 Hogan Lovells is a global mega law firm headquartered in Miami. The firm has more than 2800 attorneys in its 45 offices located across the United States, Europe, Latin America, Asia, Africa, and the Middle East. The firm focuses its practice in five major areas, namely corporate, global regulation, litigation, arbitration, finance, and employment. It's known for offering legal counsel to some of the biggest global brands, amongst them Google, Apple, Ford Motor Co, SAB, IBM, and the Bank of America.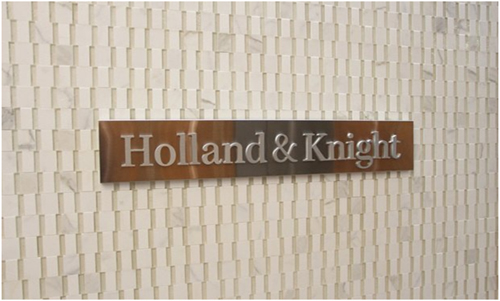 Holland & Knight is a global law firm with offices in Miami. The firm has over 1400 lawyers distributed in its 28 offices based in the US, England, Colombia, and Mexico. Its international offices are in Bogota, Colombia, London, England, and Mexico. The firm's areas of practice includes corporate, health care, Intellectual Property, International business, real estate, technology, bankruptcy, Maritime, governmental law, and securities law.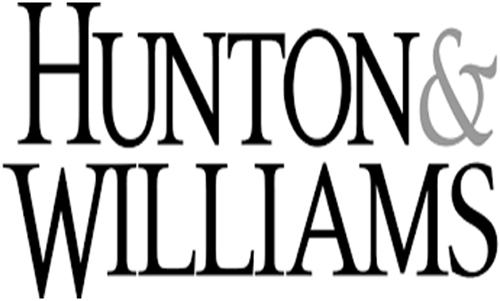 Hunton Andrews Kurth LLP is a global law firm created in 2018 through the Merger of two Law firms: Hunton & Williams and Andrews Kurth Keyton. The firm has over 1000 attorneys working in their 23 offices across the United States, Asia, Europe, and the Middle East. Hunton Andrews Kurth LLP serves clients across the full spectrum of industries in today's global economy. Its main areas of practice include privacy and cybersecurity, intellectual property, infrastructure, public finance, mergers and acquisition, banking and finance, and capital markets. The firm has offered services to some of the leading global brands, including International Finance Corporation, MasterCard Worldwide, Citibank, and Philip Morris International Inc.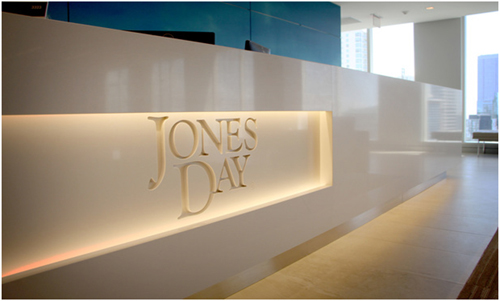 Jones Day is one of the best law firms in Miami and an award-winning international law firm. They employ over 2513 attorneys in its 43 offices across five continents. Not only is it one of the country's litigation powerhouses, but they have also represented high profile clients such as US President Donald Trump and over half the Fortune 500 companies such as Verizon and General Motors. Their other primary practice areas include cybersecurity, antitrust, energy, environmental, healthcare, real estate, tax, insurance, and employment.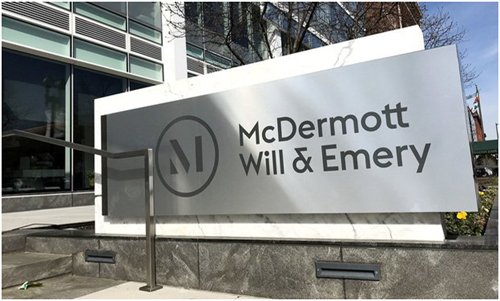 McDermott Will & Emery is a premier international law firm with diversified regal practices both in the US and Internationally. The firm has over 1100 attorneys in over 18 offices across the United States, Europe, and Asia. The firm is known for its prowess in tax law, though over the years, it has expanded to cover other areas such as renewable energy, privacy, and health care. Besides being hugely involved in litigation practices, it serves clients in other areas such as intellectual property, real estate, and antitrust. Moreover, it is a regional leader in both healthcare law and intellectual property and has a multidisciplinary, cross-border team to handle complex issues in these sectors.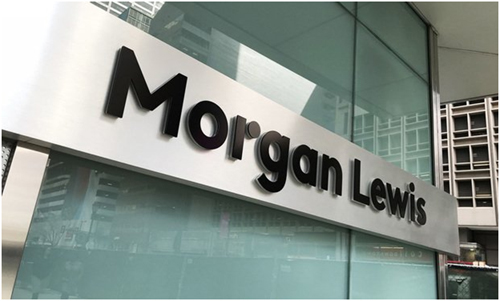 With over 2200 legal professionals in its 31 offices across North America, Asia, Europe, and the Middle East, Morgan, Lewis & Bockius is a force to reckon in the industry. Its major practice areas include litigation, labor, and employment, intellectual property, and employment, among others. More so, the firm is best known for its expertise on matters on labor and employment laws, with nearly 400 attorneys specialized in this sector.  
Bottom line
Miami is one of the ideal places to kick-start or advance your Law Career. With the booming economy and growing population, demand for legal practitioners will only rise. For more top law firms in Miami,
please check our comprehensive list of the best law firms in Miami.