Everyone is always acting. In personal relationships, we do this instinctively. We play the sister, daughter, best friend, mother. The way we act, re-act and present ourselves are habitually different based on who we are speaking with, or, our audience. In our professional lives, these identities have to be a bit more thought out and are particularly important during the job-seeking process.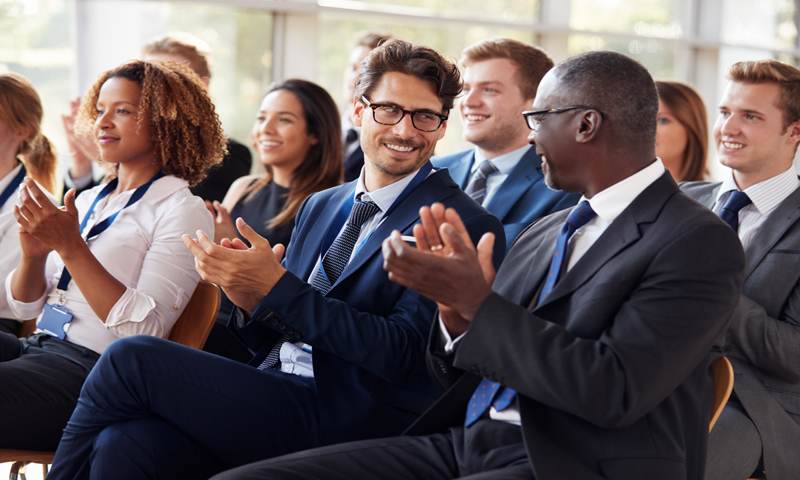 Professionally, you've played the over-stressed, hard-working law student; the eager, young Summer Associate; the ready to please, entry level attorney; perhaps the mid-level attorney trying to find her place in the firm and the greater legal market. During each of these stages, you have taken on different characteristics, attributes, that pushed you further along in your career. Whether you are aware of it or not, you have represented your version of what the professor, employer, supervising partner has wanted to see and you have shown your value to them. When searching for a job, you must do exactly this, from the formation of your resume and throughout the interview process. You might, however, find that you have to juggle a few identities. Let me explain.
My goals as a Recruiter is to give my candidates as many options as possible. As a job seeker, it's always important to be familiar with all of the viable paths available to you. This is especially true for a trying legal market. For example, if I am representing a litigation attorney that has done work in employment law, I would encourage my candidate to pursue openings in general commercial litigation as well as employment litigation. This attorney should have two separate resumes that are tailored to each type of position, but more importantly, their interview will differ
because their audience is different
. In one scenario, this individual will be speaking with attorneys for a general litigation position and should play up her interest in variety of work. The same week, she may be interviewing with a national labor firm, where she must emphasize her commitment and passion for labor/employment work. This is the same, well-qualified attorney, but she has two different "identities."
Here's another example. If I'm representing a candidate that is interested in lateraling to a smaller firm, but is hesitant to give up his market salary, I may suggest that this attorney also look at large, national firms with smaller regional offices. In this case, his resume would probably look the same, but the transcripts of his interviews would be drastically different. He needs to play to his audience. With an interview at a smaller firm, he cannot express that what he enjoys at his present firm is the national platform and would like to join a firm with greater logistical support. With the interview at a large firm, he cannot say that he prefers to be in a more contained environment, where he is the "head of the ship" and does not have to work with attorneys from other jurisdictions. I know this may sound obvious, but the
firm that you are presently interviewing with at that moment, is your dream law firm
.  
Firms have ways of teasing the truth out of you with questions like, "Why do you think you would be happy here?" or "Why are you seeking other positions at this time?" or "Where else have you interviewed/applied?" This is not the time to ruminate and give them the deepest and most honest answers from you soul.
If you are meeting with Latham & Watkins, do not tell them that you have an interview with a small, regional law firm. You need to make sure you have staunchly stepped into the appropriate "identity" and answer accordingly.
Play to them!
Please note, I am in NO way advising that you be dishonest! Interviewers can sense that immediately. Finesse and tailor your truthful answers to convince the attorneys that you will be happy at their firm.
In addition to knowing the firm you're interviewing with, be very familiar with the interviewers. Look for commonalities, either professionally or personally. Maybe this interviewer attended college where you went to law school? Perhaps they used to live in a place where you spent a lot of time? Even if these parallels do not come up in the interview, you will be more confident sitting across from someone you know a little bit more about and can identify with in some way. This will inform your identity.
Learn why attorneys usually fail law firm phone-screening interviews in this article:
Remember, the objective is to get as many offers as possible. Then, the real power of your career path rests in your hands. The best way to elevate your career confidently is to know that you have explored all of the possibilities.  
We all act. Everyday. Let's recognize this, use it to our advantage, and position ourselves to secure the best law firm position possible.