His character's fate sealed by mortal wounds suffered on a historic battlefield, the actor casts his glance heavenward and breathes forth an elegant final soliloquy, imparting timeless words of honor, courage, and love. When he finishes, all is silent, save for the clatter of his falling sword and shield as the hero slumps and falls. The story has concluded. The curtain falls. The audience, moved by the dramatic scene just witnessed, erupts in applause, shouting its adoration. Another fantastic stage production has ended for the theater company.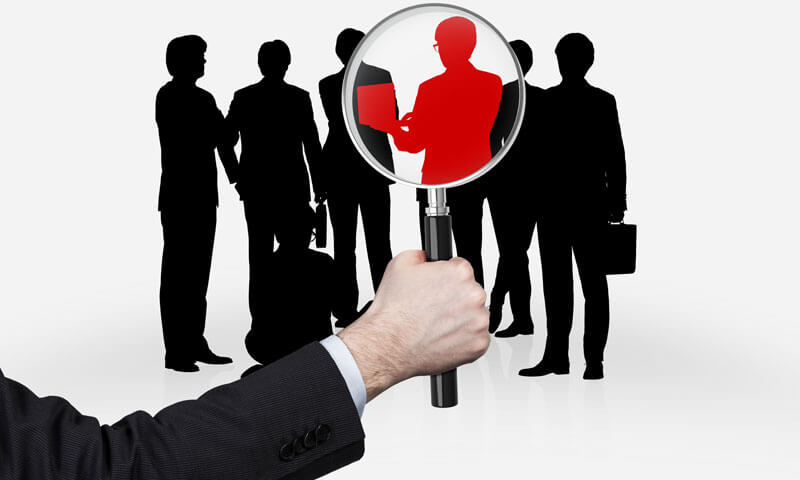 As the crowd makes its exit, one can hear many people chatting about the strength of the actors' performances. Others discuss the brilliant staging decisions made by the director. All remark in one way or another about the story and the performers, yet few consciously give any thought to the men and women who worked in the wings during the show, handling lighting, props, costumes, set changes, and the like. This is as it should be, however, for the best "performance" that a stage crew can give is one that is not noticed at all. Only with smooth and efficient execution backstage can the actors and actresses in the spotlight deliver a flawless show.
This is not too different
from the effective functioning of a successful nationwide recruiting firm.
The "players in the spotlight" here at BCG are undoubtedly the managing directors and
associate recruiters in our offices
across the country. Their skill at placing attorneys and partners at law firms is unmatched in the industry. Few can do what they do, as well as they do, on a consistent basis in matching attorneys with jobs at high-profile law firms. But without a strong and intelligent administrative support team to bolster their efforts, even the most talented recruiters will find themselves hindered by mountains of paperwork and piles of data, with simply not enough hours in the day to get everything done.
An effective recruiter is one who spends most of his/her day meeting and talking with people. This is because the field of recruiting always has been, and always will be, first and foremost a "people" business. The best use of a recruiter's time, therefore, is for him/her to be "out in the field," meeting with the firms that are hiring, learning about his/her candidates, and researching which practice areas are hot. Only then can he/she really be informed enough to add value to a job seeker's candidacy by not only placing him/her in a job, but a potential
career at a firm
that will embrace him/her as a person as well as a professional. And similarly, the firm gets an individual who fits well with the culture of its office and needs of its clients. But with literally hundreds of law firms and thousands of associate candidates that could possibly benefit from his/her services, how is a recruiter to keep track of all this information? Moreover, how is he/she supposed to do all this and make sure his/her recruiting business is running smoothly and effectively-tracking invoices, dealing with vendors, and staffing his/her office?
Such is the role of
BCG's home office in Southern California
. Our never-ending challenge is to allow
our recruiters
to remove themselves from the administrative load of the business' day-to-day functions so they can use their talents to make placements. The less they have to shuffle papers, scour websites, and worry about their offices, the happier and more successful they will be in their core duties. But what is the nature of those challenges? Let's break these down into three categories:
Intelligence
Administrative Recordkeeping and Production
Logistics
Accurate, complete, and timely intelligence is a must in the world of recruiting. No matter how good a recruiter may be at matching people with law firms, his/her efforts will be severely hampered if he/she cannot get a grasp of what is going on in his/her legal market. The point of using a recruiter-for a hiring law firm or an attorney candidate-is for the recruiter to add knowledge and experience that would otherwise be lacking in the employment process. Common questions posed by a potential attorney candidate are "How are people in my class doing in the marketplace?" and "Can I successfully transition from my current practice area to another field of law?" Even more basic questions, such as "Who's hiring?" are prevalent. While the recruiter will be able to draw upon years of experience to answer these questions in a general sense, the market for attorneys is forever changing in response to various social and economic factors. The recruiter needs to know at all times who is hiring, what types of jobs are available, and what kinds of candidates are getting hired. With such a huge pool of law firms, discovering and tracking all of their
job openings
and maintaining contact with their hiring authorities is a monumental task.
Gathering this information is, for the most part, handled by our administrative staff. With this basic research performed automatically, a recruiter never needs to track down whom to contact, and virtually every single job at every major law firm in the country is available at his/her fingertips. Our recruiters can immediately work on job placements for candidates in regard to the culture and environment of the firm, rather than spending crucial hours finding out who might be hiring in the first place.
The administrative tasks of sourcing candidates, archiving their information, and tracking their submissions to firms are paramount. Just as BCG must be in continual contact with law firms for recruiters to learn how and why to initiate a particular job search, the actual procedure of finding and introducing candidates for employment is a procedure that must be actively managed. First, BCG must always remain open to new candidates to inquire and learn about our services. Many send resumes and letters asking for us to help them find employment. Out of the dozens of attorneys who contact BCG each and every day, only a few have the qualifications and backgrounds to satisfy our law firm clients' hiring needs. Nevertheless, we are committed to helping every one of our candidates find employment, and our administrative staff works tirelessly to ensure that every candidate receives a personalized response, with job-search suggestions tailored to their background and experience. No recruiter working solo could maintain this level of courtesy and professionalism.
For the candidates that we do work with, there is the administrative task of gathering and sorting all their personal information for forwarding to firms. Every candidate will have multiple versions of
resumes and cover letters
that need to be archived. Academic transcripts must be authorized and delivered to our offices. Associate deal sheets must be produced. From all this, a package of materials must be collated, printed, and delivered to law firms via email, fax, or letter (sometimes all three, depending on recruiting coordinator preferences). Multiply this work by the large number of candidates we are working with at any given time, and the volume of information involved becomes staggering! But with BCG's state-of-the-art production and information technology resources, our submission process allows for the swift and timely introduction of candidates to firms with little intervention needed from recruiters. With the mechanics of the employment process handled automatically by the home office, our recruiters can concentrate on discussions of candidates and deal making, thus putting their best talents to use more quickly.
Who is going to make sure we don't run out of paper clips? Though this would seem obvious, it bears mentioning that BCG is a business like any other. And as a business, the everyday upkeep must be handled adroitly in order to prevent administrative chaos. We have to make sure we maintain adequate office supplies for everyday work. Our technology and operations staff must ensure our regional offices have reliable telephone lines and Internet access. Computers break and must be fixed. The BCG website must be maintained and updated constantly. Our databases must be programmed. We have to pay our vendors and handle payroll. Human resources duties must be monitored. Processes and procedures must be in place to guarantee that deadlines are met and our clients are 100% satisfied with the work we do. Though this may not be as glamorous, adept handling of these issues by hardworking, dedicated administrative staff is critical to the success of our company's recruiting efforts.
A recruiter who would like to strike out on his/her own is going to face these same operational challenges. But is a recruiter going to be as successful in his/her business if half of his/her time is spent calculating payroll for his/her secretary? Or spending 45 minutes on hold with the telephone company to troubleshoot a disconnected fax line? Probably not. More likely, the time spent on tasks not directly related to making placements at law firms is going to be time wasted-or even worse, time passing, where a candidate loses a golden opportunity. It makes sense, then, that a good recruiter will want to minimize these challenges, and this is why such talented people join BCG-because of the help they know they are going to get from our team.
At BCG, our recruiters can focus all of their attention on their candidates and on their law firm clients. Administrative headaches are not their concerns. They can discuss the merits of an attorney with a partner at a major national law firm instead of shuffling through stacks of resumes, hoping to find a qualified candidate. They can work to write detailed cover letters instead of running to Office Depot for copy paper. They can have lunch with a client and discuss the movement of a practice group instead of tinkering with a defective computer hard drive to save a critical document. In short, we do all the things they do not have to, and this is the BCG advantage to our recruiters. We put all the information they need at their fingertips, and we have a near-instant method of communicating with candidates and law firms on their behalf. This translates to more placements, better service to our clients, and world-class recruiting efforts. And yet it all happens behind the scenes.