As an undergraduate at Pitzer College in the early '70s, Nancy Abell did not plan on going to law school. After graduating first in her class with a B.A. in Psychology in 1972, she began working for the City of Los Angeles Personnel Department, where she remained for four and a half years. During that time, she was a member of Mayor Tom Bradley's Affirmative Action Task Force and Advisory Committee on the Status of Women. And for her last two and a half years at the department, she served as Supervisor for the City of Los Angeles' Affirmative Action Unit. Abell said the work she performed while in that position ''cultivated [her] interest in employment law.''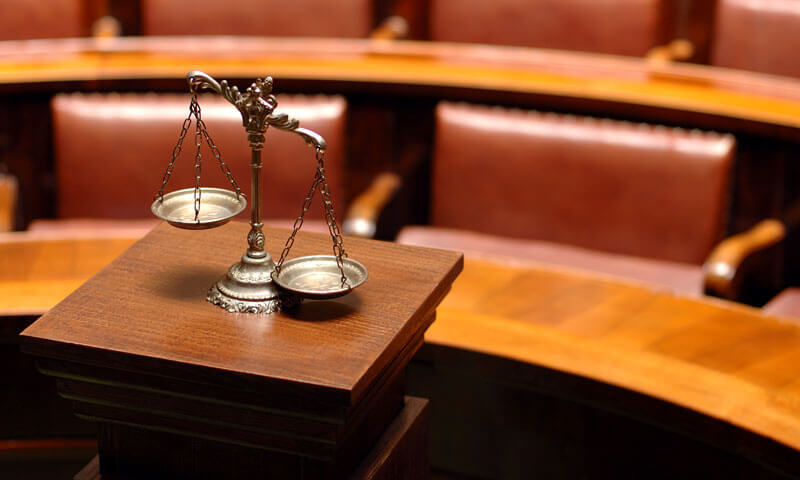 In 1976, Abell enrolled at
UCLA School of Law
, and she graduated Order of the Coif and Order of the Barristers in 1979. In the final round of the Roscoe Pound Moot Competition, she argued a labor law case before Justices Anthony Kennedy, J. Skelley Wright, and Wilfred Feinberg. That same year, she joined international law firm Paul, Hastings, Janofsky, and Walker in its Los Angeles office.
Abell explained why she joined the firm: "I thought it had the most brilliant and creative employment lawyers in the country."
Since joining Paul Hastings, Abell has built a thriving
employment law practice
. She has worked exclusively on the representation of private and public lawyers in all aspects of employment law, including class action, wrongful discharge, discrimination, sexual harassment, whistle-blower, and labor management litigation, among many others. Abell is also Chair of Paul Hastings' 204-lawyer employment law department, which she said "spans from Shanghai to Paris."
In 2006, Paul Hastings was named "Global Labour & Employment Law Firm of the Year" by
The International Who's Who of Business Lawyers
. The firm's labor and employment department was recognized as "Labor and Employment Litigation Department of the Year" by
The American Lawyer
in 2004 and was one of the three finalists in 2006. Thirty of the department's partners have been named in
The Best Lawyers in America
; 15 are fellows of The College of Labor and Employment Lawyers.
Additionally, Abell has represented many big-name clients in major employment law cases. For example, she successfully defended Microsoft Corporation in two nationwide class action discrimination suits. The first, filed by famed
trial lawyer
Willie Gary, was a $5 billion racial discrimination class action lawsuit brought against the company
(Jackson, et al. v. Microsoft Corp.)
. In June 2000, Rahn Jackson, a former Microsoft account executive, filed a discrimination lawsuit against the technology giant in the Washington, DC, U.S. District Court. Five more former Microsoft employees and one employee who was still working for Microsoft later joined Jackson, who is African-American, in the suit.
The complaint alleged Microsoft engaged in discrimination in evaluations, compensation, and promotions, as well as wrongful termination and retaliation. The case was transferred from DC to Seattle in 2001. During a deposition for the case that year, Abell discovered that Jackson was in possession of stolen Microsoft documents, which included sensitive information about Microsoft's evaluation and compensation for employees.
Paul Hastings
moved to dismiss Jackson.
After three days of evidentiary trial, during which Abell called Jackson as an adverse witness and boxed him into asserting the Fifth Amendment, a federal court in Seattle determined that the case had been prejudiced and dismissed Jackson. The Jackson case, meanwhile, had been consolidated with another suit against Microsoft
(Donaldson, et al. v. Microsoft)
, a nationwide gender and race discrimination suit alleging discrimination in compensation, evaluations, promotions, and other practices that was filed against the company in Seattle in 2000. Abell and her colleagues were able to defeat the
Donaldson
plaintiffs' motion for class certification after going up against famed trial giant Johnnie Cochran and class action kings Cohen, Milstein, Hausfeld & Toll, PLLC, and Lieff, Cabraser, Heimann & Bernstein, LLP.
Abell and her colleagues at Paul Hastings are currently defending Cintas Corporation, a provider of specialty products and services to various businesses in North America, in a series of nationwide employment-discrimination class actions, as well as Wal-Mart Stores, Inc., in
Dukes, et al. v. Wal-Mart Stores, Inc.
, a nationwide class action suit alleging discrimination in pay and promotions, and Oracle Corporation in wage-hour class actions. She is currently preparing for trial on behalf of a Microsoft Corporation subsidiary in a case brought by a former executive alleging breach of contract and fraud. In 2005, her 25th year representing the Los Angeles Philharmonic Association, she negotiated a four-year collective bargaining agreement with the union representing the orchestra's musicians.
Clients retain Paul Hastings when they need to win. As lead counsel this past year, Abell has won outright dismissals with prejudice in the
Thomas, et al. v. Jones Retail Corporation
putative wage-hour class action,
Rib v. Kramer Junction
(a whistleblower case filed by the former vice president of human resources),
Mor v. AZ3/BCBG Max Azria
(a discrimination and retaliation case), and
Garza v. Ecolochem
(a harassment and tort case against a subsidiary of General Electric).
Abell believes that the need for litigation reform is the largest legal challenge facing her clients today.
"With little evidence, one or a handful of individuals with weak to nonexistent claims can file a nationwide class action and force companies to incur millions of dollars of cost in discovery alone before a court will entertain denial of class certification," she observed.
The College of Labor and Employment Lawyers inducted Abell as a member the first year she was eligible, and she has been named in
The Best Lawyers in America
for 20 years. A number of other publications have also recognized Abell for her work in employment law.
The National Law Journal
named her one of "America's Top 50 Women." The
Daily Journal
chose her as one of "California's Top 100 Lawyers" in 2002 and 2005; the publication also named her one of "California's Top Women Litigators" from 2002 to 2006. In addition,
Los Angeles Magazine
has chosen Abell as one of the "Top 100 L.A. County Super Lawyers" for the last two years.
Abell discussed what she enjoyed most about her job:
"I have incredible clients," she said. "And I consider it a privilege to represent them. We do cutting-edge work in bet-your-company cases, and I get to work with a truly wonderful, stimulating, brilliant group of colleagues around the world, who are very collegial and collaborative."
Abell said she often speaks as a guest lecturer at various locations across the country, discussing employment law. She said the audiences she speaks before consist mainly of lawyers and human resources professionals. But she occasionally speaks at law schools, as well, including UCLA School of Law and the University of Southern California Law School.
"I enjoy being a scholar of the law and talking about legal theories," she said.
Abell had the following advice for law students: "Find an area about which you're passionate. Immerse yourself in the scholarship of the practice and take on the most difficult projects that you have an opportunity to work on under the best experts in your field."
Abell said that both her father, who was a union lawyer, and her husband, entertainment attorney Leslie Abell of Myman, Abell, Fineman, Fox, Greenspan, and Light, LLP, have had major influences on her. She added that many of the partners at Paul Hastings have also influenced her significantly.
"I am a far better lawyer because of all that they contribute to our matters and teach me every day," she said.
While every trial and class action win is a thrill, Abell admitted that the moment in her career that stands out as the most thrilling was "having the lead plaintiff in the $5 billion class action, Rahn Jackson, plead the Fifth Amendment in response to a series of critical questions when Microsoft called him as an adverse witness."
Abell and her husband have been married 34 years and have two daughters. Their oldest daughter, Allison (27), is a graduate of Columbia University and works for Bloomberg, a financial company in New York; their youngest daughter, Lauren (23), is a graduate of Duke University and teaches English and Journalism at the Brentwood School in Los Angeles. When she's not working, Abell mostly likes to spend time with her immediate and extended family. She also has many hobbies and interests, including sewing and classical music.