I find it fascinating how much the market has changed since the COVID-19 pandemic hit the United States hard in March. Whereas before March, most of my traction was happening throughout California, and in practice areas such as General Corporate and Labor & Employment, since then, I find that most of my traction is happening in small markets and in niche practice areas, or at firms with a need in a niche practice area. My most recent placement is an example of this recent trend, in that I placed a Class of 2016 litigator in Seattle (still a rather small market, despite the speed at which the economy and population are growing there) at a personal injury, class action and sexual abuse boutique.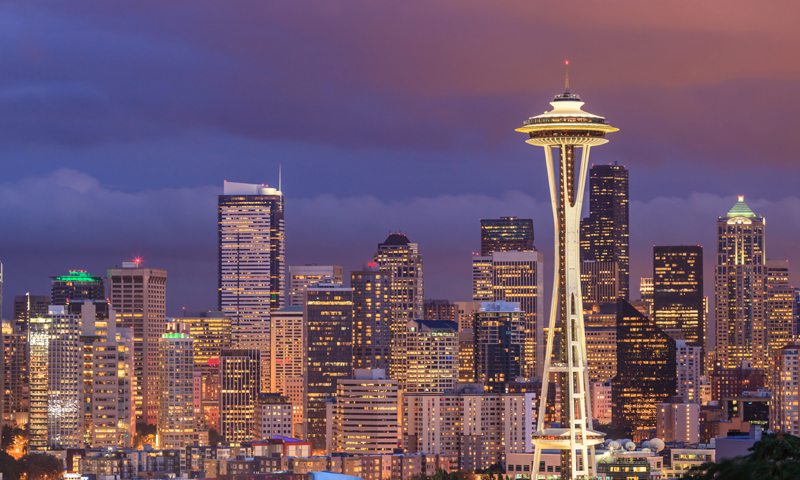 In terms of the candidate's background, she is admittedly a bit of an odd placement for the Seattle market. Seattle is one of those markets that really wants to see strong connections to it (Portland is very similar), ideally family members who live there. Because cities like Seattle and Portland have recently become so trendy and popular, I think that Seattle (and Portland) firms worry that a candidate will relocate for the job, and then move again in a year or two. Of course, firms want to hire and invest in an attorney that is planning to and will likely stay in the city and at the firm longterm. In contract, this candidate's only connection to Seattle is that her partner's close friend lives there - neither she nor her partner has any family or other connections to the city. However, what really helped this candidate is that she is fully licensed to practice in Washington State. I've noticed that Seattle firms will almost certainly not hire a general litigator like this candidate unless they are already licensed to practice in Washington State. I have a lot of candidates tell me that they are easily able to waive into the Washington State bar, but this is not enough for a lot of firms, as the process of waiving in can take up to six months, and especially in the case of litigators, firms want someone who is already licensed to practice. The story is different for candidates from niche practice areas such as tax and trusts & estates, which often don't require that the candidate already be licensed in Washington State. A strong candidate with years of experience in a niche practice area will likely still be marketable in Seattle (and other small markets), as these candidates are hard to find, especially in smaller markets.  
Regarding the candidate's background, she currently practices in a small city in the Midwest, has been at one, 15-person boutique since her graduation from law school, attended a local law school that is not particularly well-ranked and did about average there. Her current practice centers around appellate practice, tort defense, UM/UIM claims, first and third-party coverage claims, bad faith defense, premises liability, product liability, and civil rights defense, although she does do some general commercial litigation as well (interestingly enough, even though I didn't place her at an insurance coverage firm, insurance coverage is a robust practice area in Seattle. I often see openings at boutique insurance coverage firms in Seattle for insurance coverage Associates). Her strengths, however, are that she has been at one firm since Fall 2016, was on her school's Law Review and participated in Moot Court and Mock Trial and is a Super Lawyer in her state. She also coaches her law school's mock trial team and has great pre-litigation experience (everything up until trial). I also think that she comes off very well in interviews.  
We submitted this candidate to 15 firms over the course of about a month, and she was interviewed by two. One was a local litigation boutique that really liked her, but wanted someone with several more years of experience than she has. The other is the firm that hired her - a high-level, plaintiffside, personal injury, class action and sexual abuse boutique in Seattle. They conducted two interviews with her and gave her an offer shortly after the second interview. The base offer is very competitive for a firm of this size and practice in Seattle, and is significantly more than what she makes now. The bonus structure of the firm is also generous. The candidate was very excited to receive the offer, and accepted the next day. She and her partner are very excited to be relocating from the Midwest to Seattle, and she is ecstatic to be starting at the firm soon!