I worked with an 11th year attorney who had graduated in the top 5 percent of his class at Michigan and who had spent seven years as a Litigation Associate doing White Collar and Government Investigations at a strong AmLaw 100 firm. He then joined the Department of Justice as a Trial Attorney. The candidate wanted to return to a law firm for monetary reasons. He told me his wife was a teacher and that he needed to make more money for the family - with two kids in the D.C. area, his government salary was feeling a bit "tight" he said. The candidate assumed he would be able to join a top firm as Partner. He told me he had spoken with his previous firm already and that they had communicated that they did not have room for him at this time.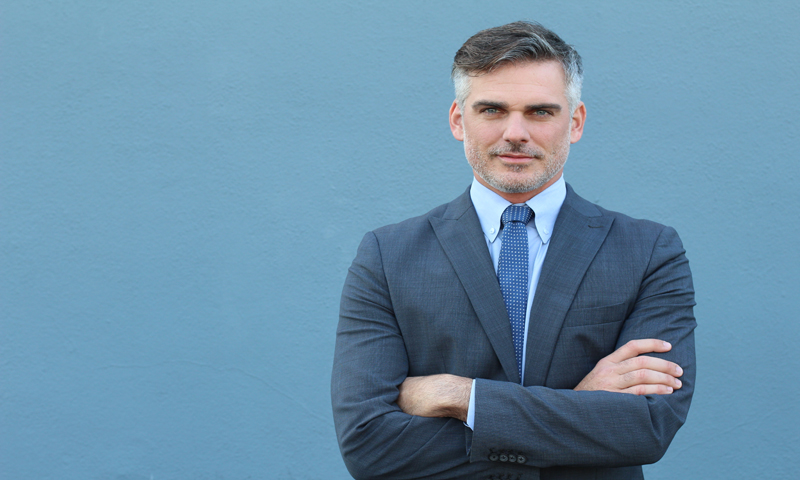 I thought that we could play up the candidate's trial experience and his DOJ contacts. However, by the candidate's own admission, although his title was Trial Attorney, he did not actually have much if any trial experience. He had been working on the investigations side of one large case for the entirety of his time at the DOJ. When I asked him for a list of contacts at the DOJ, it was a short, confidential one that he created.  
Early on, we did have one interview with a large firm. They were headed to trial and the partner interested said that he needed a more senior attorney who could handle the trial. After meeting with my candidate, the firm passed, with the partner saying he could not use my candidate in the way he thought he would - he had come to realize that my candidate did not have the trial experience sought and needed by the firm.  
After that, we continued applying and I had to keep convincing the candidate that, given his seniority, lack of trial experience, lack of portable business, we really needed to cast the net as wide as possible. Little by little, he agreed to apply to more firms and some smaller firms. We started in August, and kept applying until December. We did get another interview, this time with a smaller firm focused on health care and government contracts. We played up the candidate's experience with HIPPA and health care regulations. The interview went well but, the firm seemed unsure whether it made sense to bring on someone so senior with no portable business. They were looking to expand not just have someone come in to service their existing clients. At the same time, the candidate did not seem interested and asked me to not follow-up with the firm. He was still under the impression that a bigger and better firm would be interested.  
For about two months, there was silence from the firm with which he had interviewed, and I would reach out on a weekly basis. In February, the candidate reached back out to the firm directly, and at this time, they made an offer and the candidate accepted. It took a while for the candidate to accept that this is the only firm that was interested in him and, after they were quiet, he was the one who pursued them. It worked out that they showed interest later in the process, when it became clear that we would not have other opportunities to consider.  
This firm offered him much less than he was expecting or desiring when he thought to return to private practice, but it was still almost 2/3 more what he was making at the government, and the opportunity for longer-term growth, including bonuses and credit for any work generated, was more than he could ever expect at the government.  
There was an issue with the fee here, as the candidate reached back out to the firm directly, and the firm argued he did so of his own accord. But, I had written evidence of the candidate saying he was not that interested after the first interview, and asking me to not follow-up with the firm. I also had my weekly emails to the firm, checking in and following-up with the firm, regardless of what the candidate had asked. I do not ever like to leave things hanging and I wanted to close the loop, and I also believed that with time, and if no other opportunities arose, the candidate would have to be interested. It was like I predicted what would happen, though I thought the candidate would come back to me to follow-up with the firm.  
Regardless, in the end, I negotiated a flat fee with the firm on his placement, and we put into place a new fee agreement for future candidates. So, a "dispute" of sorts may have resulted in a lesser fee for this placement but, it enabled a longer, more fulsome discussion of our services and put into place new mechanisms for communication, and a stronger relationship for the future.
About Harrison Barnes
Harrison Barnes is a prominent figure in the legal placement industry, known for his expertise in attorney placements and his extensive knowledge of the legal profession.
With over 25 years of experience, he has established himself as a leading voice in the field and has helped thousands of lawyers and law students find their ideal career paths.
Barnes is a former federal law clerk and associate at Quinn Emanuel and a graduate of the University of Chicago College and the University of Virginia Law School. He was a Rhodes Scholar Finalist at the University of Chicago and a member of the University of Virginia Law Review. Early in his legal career, he enrolled in Stanford Business School but dropped out because he missed legal recruiting too much.
Barnes' approach to the legal industry is rooted in his commitment to helping lawyers achieve their full potential. He believes that the key to success in the legal profession is to be proactive, persistent, and disciplined in one's approach to work and life. He encourages lawyers to take ownership of their careers and to focus on developing their skills and expertise in a way that aligns with their passions and interests.
One of how Barnes provides support to lawyers is through his writing. On his blog, HarrisonBarnes.com, and BCGSearch.com, he regularly shares his insights and advice on a range of topics related to the legal profession. Through his writing, he aims to empower lawyers to control their careers and make informed decisions about their professional development.
One of Barnes's fundamental philosophies in his writing is the importance of networking. He believes that networking is a critical component of career success and that it is essential for lawyers to establish relationships with others in their field. He encourages lawyers to attend events, join organizations, and connect with others in the legal community to build their professional networks.
Another central theme in Barnes' writing is the importance of personal and professional development. He believes that lawyers should continuously strive to improve themselves and develop their skills to succeed in their careers. He encourages lawyers to pursue ongoing education and training actively, read widely, and seek new opportunities for growth and development.
In addition to his work in the legal industry, Barnes is also a fitness and lifestyle enthusiast. He sees fitness and wellness as integral to his personal and professional development and encourages others to adopt a similar mindset. He starts his day at 4:00 am and dedicates several daily hours to running, weightlifting, and pursuing spiritual disciplines.
Finally, Barnes is a strong advocate for community service and giving back. He volunteers for the University of Chicago, where he is the former area chair of Los Angeles for the University of Chicago Admissions Office. He also serves as the President of the Young Presidents Organization's Century City Los Angeles Chapter, where he works to support and connect young business leaders.
In conclusion, Harrison Barnes is a visionary legal industry leader committed to helping lawyers achieve their full potential. Through his work at BCG Attorney Search, writing, and community involvement, he empowers lawyers to take control of their careers, develop their skills continuously, and lead fulfilling and successful lives. His philosophy of being proactive, persistent, and disciplined, combined with his focus on personal and professional development, makes him a valuable resource for anyone looking to succeed in the legal profession.
About BCG Attorney Search
BCG Attorney Search matches attorneys and law firms with unparalleled expertise and drive, while achieving results. Known globally for its success in locating and placing attorneys in law firms of all sizes, BCG Attorney Search has placed thousands of attorneys in law firms in thousands of different law firms around the country. Unlike other legal placement firms, BCG Attorney Search brings massive resources of over 150 employees to its placement efforts locating positions and opportunities its competitors simply cannot. Every legal recruiter at BCG Attorney Search is a former successful attorney who attended a top law school, worked in top law firms and brought massive drive and commitment to their work. BCG Attorney Search legal recruiters take your legal career seriously and understand attorneys. For more information, please visit
www.BCGSearch.com
.