Every time that I place a candidate at a law firm, I try to take away some lesson, or some rule that I can apply to other candidates. Of course, it is hard to do this, as every candidate is different in his or her own unique way (his or her "unique value proposition", as my CEO calls it). But there are always some general overarching themes that I take away from each candidate, and the same is true for the candidate that I just placed.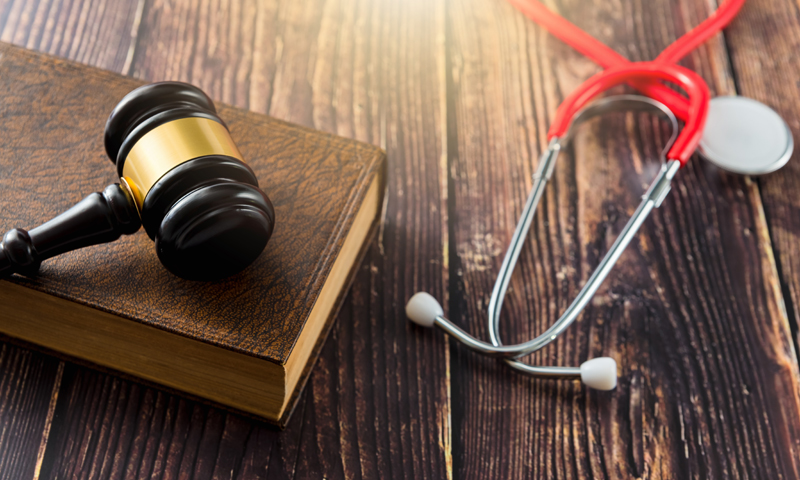 I have now placed four candidates at the same national hospital network in the greater Los Angeles Area. Three are health care / managed care reimbursement litigators, and one is a health care / Labor & Employment litigator. This candidate that I just placed was the fourth that I've placed at this hospital network, and she is by far the most junior, as she graduated from law school in 2015, whereas the others have been out of law school for at least nine years.
She is a strong candidate because:
1) She has been at one firm, Helton Law Group, APC, for more than three years, since her graduation from law school, 2) she has obtained great, substantive litigation experience for someone of her class year, 3) she has received excellent comments and year-end reviews while at Helton, 4) she bills 2300 hours on average per year, 5) she has a demonstrated, long-standing interest in health care litigation, 6) she did well at her law school, serving on its Law Review and serving as a Teaching Assistant for First-Year Legal Research & Writing and 7) she attended a strong liberal arts college for her undergraduate studies, graduating with a double major and
completing a Senior Thesis with Honors.
Helton is a recognized health care firm in Los Angeles, and so even though it is small, it is wellrespected. My candidate does a specific niche of health care litigation, namely managed care reimbursement litigation, so I wasn't sure how this was going to play out. While it is good to be niche as a candidate, especially as you get more senior, there is definitely such a thing as too niche.
It was also remarkable to me that she had been at one firm since her graduation from law school. Believe it or not, it is rare for a 2015 graduate of law school to have stayed at their firm since they began practicing in 2015. By now, most of these candidates have made at least one, if not two lateral moves. So the fact that she had stayed at her prestigious health care boutique since graduation speaks very well of my candidate, in terms of her commitment to staying in one place (in other words, firms / companies wouldn't view her as a flight risk).
She also has gained great, substantive litigation experience for a Class of 2015er. She has: first chaired four arbitrations, second chaired two arbitrations, argued motions, taken one deposition, and defended two depositions. She has also made various court appearances and has won an exparte application.
This candidate applied to work with my company, but it turned out that I had also messaged her on LinkedIn about a month ago, asking her if she'd be interested in a lateral firm switch. This is because I saw that she worked at Helton, and one of the other three candidates that I've placed at the national hospital network also worked at Helton before coming to the company, so I knew that
the company likes candidates from this law firm. This candidate responded to my message on LinkedIn several weeks later, telling me that she was indeed interested in a lateral firm switch and in working with me. I messaged her on March 26th, she messaged me back on April 17th and I placed her at the national hospital network on May 3rd. This is, by all accounts, a very quick placement!
I did the same with this candidate as I do with all of my strong candidates: set up a time to chat on the phone, chatted with her for about 15 minutes about her background, experience, practice and why she was looking to make a lateral move, asked her to send me her materials, she sent me her resume and transcript the same day, I did a search for her and sent her all of the firms that I was seeing in her regions of interest (LA, the OC and SD), and also included the national hospital network (I had actually mentioned the company on the phone to her, and she had given me her verbal approval to submit her there even before I got her written approval). She approved firms and the company just a few days later, on April 22nd, and I submitted her the next day, on April 23rd. She got interviews from a boutique firm in the OC the same day, as well as the national hospital network.
She received offers from both the firm and the company on the same day that she interviewed with them in-person. This is very, very rare. The firm only conducted one in-person interview between her and the Managing Partner of the firm, and she got an offer about an hour after the interview finished. The company conducted a phone interview with her, and then brought her in for a callback about two days later, and she also got an offer either that day or the next day. I think that the company moved fast because I had mentioned to them that she had an offer from a firm with a short expiration date. Having an offer from one firm can definitely help to move things along with another, if the latter is really interested in a candidate's candidacy.
She ended up choosing the company, which I think was a wise decision because the Managing Partner of the firm at which she got an offer and whom she interviewed with is known to be difficult to work with, and the firm has a high turnover rate (both of which I told her, as I want my candidates to have all of the information before making a decision).
From submission of this candidate to acceptance of offer, less than two weeks passed. This is a very, very quick placement. It is not as fast as one of my most recent placements, which was literally four days from submission to acceptance. But it's very quick in the world of Legal Recruiting. Placements can take a year or more in some cases!
This placement taught me several important lessons: 1) there are not many openings in health care / health care litigation in CA, but there are always a handful, 2) solid health care candidates will probably get traction, even despite the few openings in CA, 3) managed care reimbursement litigation is apparently not too niche and 4) having one offer can speed things along with another firm or company that is interviewing a candidate, if that firm or company is really interested in the candidate.
If only every placement were as quick and easy as this one! This candidate was also very grateful, friendly, honest, open and responsive, which made my job that much easier. A dream candidate and a dream placement!