Attorneys frequently contact us when they fear they may lose their position within large law firms. In the case of intellectual property litigation, when cases settle or the market tends not to have much work for intellectual property litigators in many major markets, this tends to bring down the need for attorneys within this practice area. For several years, intellectual property litigation was an extremely active practice area but beginning in 2015 the market continued to slow for the next several years. Most adversely affected were senior intellectual property litigators who had formerly been part of large teams on cases and started losing their jobs when these cases settled. Much of this work is generated by patent trolls that sue large companies and when several decisions came down from the Supreme Court and also lower courts, many of these cases ended up going away.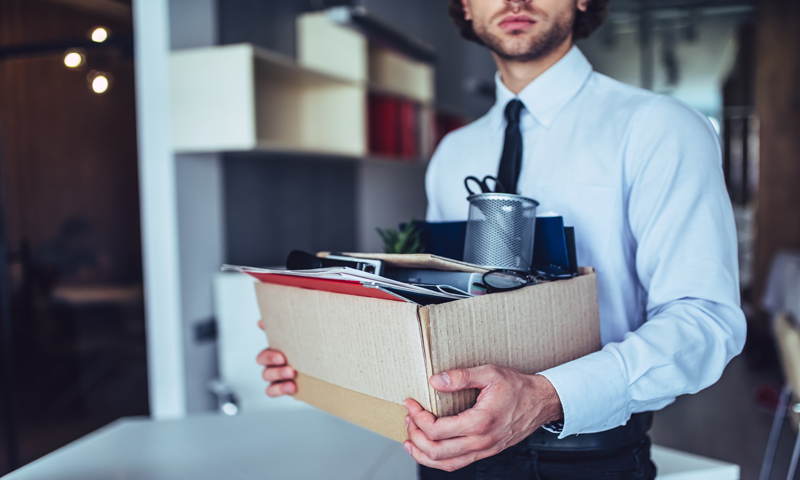 An attorney contacted us in the Bay Area of California who had been laid off from a major law firm when it slowed down. At the time the attorney was laid off, they allowed him to stay on the website for some time despite the attorney not working at the firm. Because the market for intellectual property litigators was very slow in large law firms, and there was not a need for senior intellectual property litigators, in particular, we investigated and looked for small law firms that would have a potential interest in the candidate. Looking for small law firms for candidates is often a sort of science. Many of these smaller law firms will not necessarily advertise their openings and will instead send out signals to the market— such as having various cases they are involved in covered by the media or growing at a rapid speed, which indicates the firm is going through a lot of activity.  
During my work, I became aware of several boutiques that seem grew very quickly. There was no other explanation other than the fact the firm itself brings in a lot of IP litigation work. Several of these firms were recent spinoffs from larger law firms, which indicated that the odds are very good they have also taken some large cases with them. Also, these boutiques had attorneys with exceptional qualifications, and I was confident that they likely had a good amount of work.  
With my candidate's authorization, I approached several of these boutiques and was able to interest a few into speaking with him. Despite a very slow market, the boutiques that did speak with him were very enthusiastic because to them the market did not seem slow. One of the boutiques offered him a position shortly after speaking with him, and he is now happily employed there.  
This was a placement that I do not think most recruiters could've made and I also do not believe that the candidate could necessarily have found these opportunities on his own. Most recruiters will look at the large law firms— the firms that everybody has heard of— and try to develop relationships with them so that they can send their candidates to these firms first. The best recruiters will take the time to understand the market and opportunities that others may have missed. Most jobs are not advertised. For a good recruiter to find jobs, they need to be alert to what is going on in the market. In this case, I am one hundred percent confident that most large law firms would not have interest in this candidate because of his seniority. Nevertheless, I was able to create an opportunity for him and help a growing firm as well.
View BCG Attorney Search's Recent Placements
Read BCG Attorney Search Reviews
About Harrison Barnes
Harrison Barnes is the founder of BCG Attorney Search and a successful legal recruiter. He is extremely committed to and passionate about the profession of legal placement.
His firm BCG Attorney Search has placed thousands of attorneys
. BCG Attorney Search works with attorneys to dramatically improve their careers by leaving no stone unturned in job searches and bringing out the very best in them.
Harrison has placed the leaders of the nation's top law firms
, and countless associates who have gone on to lead the nation's top law firms. There are very few firms Harrison has not made placements with.
Harrison's writings about attorney careers and placements attract millions of reads each year.
He coaches and consults with law firms about how to dramatically improve their recruiting and retention efforts. His company LawCrossing has been ranked on the Inc. 500 twice. For more information, please visit
Harrison Barnes' bio
.
About BCG Attorney Search
BCG Attorney Search matches attorneys and law firms with unparalleled expertise and drive, while achieving results. Known globally for its success in locating and placing attorneys in law firms of all sizes, BCG Attorney Search has placed thousands of attorneys in law firms in thousands of different law firms around the country. Unlike other legal placement firms, BCG Attorney Search brings massive resources of over 150 employees to its placement efforts locating positions and opportunities its competitors simply cannot. Every legal recruiter at BCG Attorney Search is a former successful attorney who attended a top law school, worked in top law firms and brought massive drive and commitment to their work. BCG Attorney Search legal recruiters take your legal career seriously and understand attorneys. For more information, please visit
www.BCGSearch.com
.