06/09/2022
Holland & Knight Continues Its Expansion in Private Equity with a Group Addition in Charlotte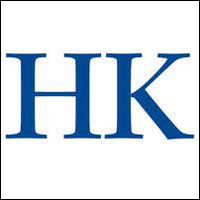 Holland & Knight announced today that a significant corporate and mergers and acquisitions (M&A) group with experience in private equity has joined the firm's office in Charlotte, North Carolina. Joining the firm are Partners Rick Bange, John Gilson, Mike Miller, Emerich Gutter and Ben Weadon. All were previously at Moore & Van Allen. They look forward to continuing to grow their team and providing excellent service to their clients.  
Over the past several years, Holland & Knight has expanded the breadth and depth of its corporate practice. With the most recent additions, the firm will have more than 360 attorneys in its corporate and M&A practice.  
"These lawyers have incredibly strong backgrounds in M&A and private equity and are a great cultural fit for the firm," said David Barkus, co-leader of the firm's Corporate, M&A and Securities Practice Group and leader of the firm's Private Equity Team. "Their clients include many well-known funds and companies. We are thrilled to be adding more strength to our national team while, at the same time, building out our presence in the Carolinas and the Southeast."  
The group represents private equity sponsors, including independent sponsors and search funds, and public and private companies in evaluating, structuring and negotiating M&A and investment transactions, including leveraged buyouts, growth equity investments, mergers, stock and asset acquisitions and sales, co-investments, mezzanine investments and recapitalizations.  
"We are very enthusiastic about joining Holland & Knight and participating in the firm's significant growth in the private equity space," said Mr. Bange. "Our clients' success is always our most important consideration. The firm's large national platform will allow us to grow our practice while providing our clients with enhanced services and industry-specific knowledge."
Want to read more law firm news?
For past editions of our weekly law firm news, click here.
---
Contact Our Recruiters Now!