05/26/2022
Greenberg Traurig Continues Growth of Global Real Estate Practice; Adds 7 Attorneys in the U.S. and London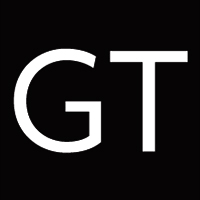 Greenberg Traurig, LLP, globally recognized for its Real Estate Practice, has added seven new real estate attorneys in a number of key markets, continuing the practice's strategic growth as it looks to meet client demand amid an uptick of investment capital.  
The new attorneys are Shareholders Peter S. Borock in New York, Jacobus "Jack" D. Machalow in San Francisco, and Melissa Vandewater in Chicago, along with Of Counsels Matthew A. Donoghue in Garden City, Long Island, Kate Kirby in London, Michael P. Sim in West Palm Beach, and Aban Siraj in Los Angeles. These latest additions bring the real estate practice's total numbers of new hires since January 2022 to 14 shareholders and six of counsels.  
"Greenberg Traurig's award-winning real estate practice has been a core offering of the firm since our founding more than 50 years ago. Today, with nearly 650 real estate industry attorneys worldwide, Greenberg Traurig offers our clients a depth and breadth of industry-focused legal experience that our competitors cannot match," Greenberg Traurig Executive Chairman Richard A. Rosenbaum said. "But our success isn't just about numbers; it also is a testament to the results that we produce for clients every day. As always, we remain focused on strategic opportunities to grow our real estate practice in key markets, adding new talent to meet client demand."  
The newest attorneys focus on various areas of real estate law, including the purchase, sale, development, construction, financing, and leasing of properties across nearly all asset classes. Their clients include developers, investors, lenders, and asset managers throughout the United States and Europe.  
"These new attorneys will further complement the strength of our real estate team and enhance our ability to handle matters at all stages of a real estate project," Real Estate Practice Co-Chair Michael J. Baum, who leads the practice along with Richard J. Giusto, Stephen L. Rabinowitz, and Dr. Christian Schede, said. "We pride ourselves on being a true industry-focused team covering the full spectrum of real estate legal needs, from core areas like financing, private equity, and development to specialized areas like construction, land use, litigation, and more. These new team members reflect our commitment to delivering on that vision and strategy."  
The seven new attorneys are:  
New York office Shareholder Peter S. Borock, previously with Paul, Weiss. He advises developers, investors, operators, private equity sponsors, and tenants on a broad range of commercial real estate transactions. His experience includes the acquisition, development, financing, disposition, and leasing of various classes of commercial real estate, including office, retail, health care, hospitality, industrial, multifamily, and mixed-use properties. He also has deep experience advising public transit agencies on infrastructure and other transit-oriented development projects. He has a B.A. and J.D. from the University of Michigan and an M.A. from Lehman College.
San Francisco office Shareholder Jacobus "Jack" Machalow, previously with Orrick. He structures development deals and negotiates joint ventures for both capital partners and developers/operators. His practice includes organizing private real estate investment funds and negotiating and closing acquisitions, dispositions, and equity and debt financing transactions. He also represents pension fund advisors, private investors, private equity funds, fund managers, and developers in mergers and fund investments. Before Orrick, he was an associate at Greenberg Traurig in Chicago. He has a B.A. from the University of Illinois at Urbana-Champaign and a J.D. from the University of Illinois.
Chicago office Shareholder Melissa Vandewater, previously with Seyfarth Shaw. She represents developers, investors, owners, lenders, investment advisors, and tenants in a broad range of matters related to the development, investment, financing, ownership, and use of commercial real estate. As part of her practice, she negotiates and closes acquisitions, dispositions, and financings of office, industrial, multifamily, retail, and mixed-use projects, and she advises partners in joint venture arrangements, including development deals. She also has significant experience representing financial institutions in loan originations, modifications, and She has a B.A. from Duke University and a J.D. from the University of Notre Dame.
Long Island office Of Counsel Matthew A. Donoghue, previously with Winston & Strawn. He focuses his practice on advising institutional borrowers and lenders in the negotiation of complex mortgage loans, mezzanine loans, and preferred equity investments to finance the acquisition, construction, and refinancing of real estate assets. He also has deep experience representing landlords and tenants on ground leases and commercial leases, as well as experience representing clients in the acquisition, restructuring, and disposition of commercial real estate equity and debt investments across all real estate asset classes. He has a B.A. from Bowdoin College and a J.D. from St. John's University.
London office Of Counsel Kate Kirby, previously with DWF Group. She provides construction advice to leading real estate clients. Her practice includes managing the interrelationship between construction, real estate, corporate, and finance documents and advising on the procurement, drafting, and negotiation of all construction documentation related to development projects. She also assists with drafting and negotiating the construction aspects of real estate and finance documents and does construction due diligence for funders and purchasers of high-value real estate assets. She has an LL.B. from Leeds Metropolitan University and a postgraduate diploma in legal practice from the College of Law.
West Palm Beach office Of Counsel Michael P. Sim, previously with Nason Yeager. He represents a diverse group of clients in a variety of commercial and residential real estate transactions and matters. A significant portion of his practice involves recreational facilities, resorts, and private and semi-private clubs throughout the United States and several other countries. He also works with marinas and boating facilities and buyers in the real estate industry. He has a B.A. from the University of South Florida and a J.D. from the University of Florida.
Los Angeles office Of Counsel Aban Siraj, previously with Winston & Strawn. He represents major institutional lenders in an array of complex real estate finance transactions. He primarily focuses his practice on the origination of mortgage and mezzanine loans to finance the acquisition and development of office, retail, multifamily, hospitality, and mixed-use projects throughout the United States. He has a B.S. from the University of Denver and a J.D. from New York University.
Donoghue and Siraj follow on the heels of an initial group of six attorneys who joined the firm in April 2022 from Winston & Strawn. The group included the former head of Winston's global real estate practice, Shareholder Corey A. Tessler, who is based in New York and Bridgehampton, Long Island, and Westchester County office Shareholder Michael A. Moser. Tessler and Moser now serve as co-chairs of Greenberg Traurig's Real Estate Finance Group. The other arrivals from this group are Westchester office Shareholder Jarrid King, Long Island office Shareholders Brian S. Smetana and Christine A. Spletzer, and Charlotte office Shareholder Brian J. Bailey.  
Other real estate attorneys who joined the firm in 2022 include London office Shareholder Daniyal Ansari, Dallas office Shareholder Ashley Aten, Los Angeles office Shareholder Alison R. Weinberg-Fahey, Long Island office Shareholder David "Rooney" J. Gilmartin, Washington, D.C. office Shareholder Elizabeth Dominguez Yaeger, and Chicago office Of Counsels Abigail M. Flanagan and Jamie L. Romick.
Want to read more law firm news?
For past editions of our weekly law firm news, click here.
---
Contact Our Recruiters Now!