03/23/2022
Willkie Adds Private Equity Partner Patrick Sandor in San Francisco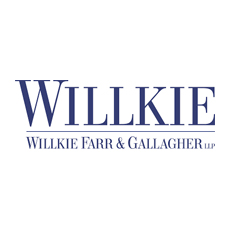 Willkie Farr & Gallagher LLP today announced that Patrick J. Sandor has joined the Firm as a partner in the San Francisco office, where he will be part of Willkie's market-leading Private Equity Practice Group. He was previously a partner at Wilson Sonsini. Patrick's arrival follows the addition of private equity partners Ray LaSoya and Joe Kaczorowski, who joined Willkie's Los Angeles office in February.
"Patrick is well-known as a leading private equity practitioner in the market, with significant experience, especially in the tech and fintech sectors, and relationships with key sponsors that will expand our Bay Area presence and capabilities," said Jeffrey Poss, Co-Chair of the Private Equity Practice Group. "His addition strengthens our premier private equity platform, further enhancing our growing bench of talented lawyers in California, and throughout the US and Europe. We are delighted to welcome him to Willkie."
Patrick's practice is focused on private equity buyout and investment transactions, including mergers and acquisitions, leveraged buyouts, spin-offs and carve-outs, restructurings and recapitalizations, and growth and later-stage financings. He represents many leading private equity funds and their portfolio companies, with a particular focus on the technology, fintech and healthtech industries.
"Patrick is a talented private equity attorney with industry experience complementary to our clients' needs and will be a tremendous asset to our expanding technology-focused platform in the Bay Area," said Simona Agnolucci, co-managing partner of the San Francisco office.
Patrick commented: "Willkie's top-tier private equity team is well-known across the US and globally for its work on many groundbreaking and sophisticated transactions. I am thrilled to join the firm's expanding West Coast team and look forward to working with my new colleagues to enhance our capabilities and value to our clients."
Willkie has developed a 360° platform to provide comprehensive advice to private equity sponsors and portfolio companies, advising on everything from fund formations, platform acquisitions, tuck-in acquisitions and joint ventures, to bank credit and other debt financings, IPOs, follow-on offerings, SPACs, PIPEs and ultimate exits. Because of this approach, clients regularly grow with Willkie over time. Our Private Equity Practice Group handles transactions and cross-border matters worldwide, with attorneys practicing in 13 key market centers across the United States and Europe.
Want to read more law firm news?
For past editions of our weekly law firm news, click here.
---
Contact Our Recruiters Now!