03/21/2022
Gibson Dunn Adds Leading Private Equity Partner Michael De Voe Piazza in Houston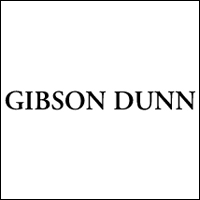 Gibson, Dunn & Crutcher LLP is pleased to announce that Michael De Voe Piazza has joined the firm's Houston office as a partner.  Piazza was formerly a partner at Willkie Farr & Gallagher LLP, where he served as Co-Head of the firm's Energy practice.  He will continue his private equity and energy practice as Co-Head of U.S. Private Equity at Gibson Dunn.
"We are thrilled to welcome Michael to Gibson Dunn," said Barbara L. Becker, Chair and Managing Partner of Gibson Dunn.  "Michael is one of Houston's leading lawyers.  His practice is highly respected, both in Texas and nationally.  He will be an excellent addition to our outstanding team as we add even greater depth to our premier private equity platform."
"We are excited to have Michael join our team in Houston," said Michael P. Darden, Partner-in-Charge of the Houston office and Co-Chair of the firm's Oil & Gas Practice Group.  "We've known Michael well for many years, and his natural leadership skills, deal proficiency and stellar reputation precede him.  Michael is extremely well-regarded in the Houston business and legal communities.  He will be an integral part of our growing team in Houston, as well as a key contributor to our global transactional practice."
"This was such a unique opportunity," said Piazza.  "At this very dynamic time in the market, we will be exceptionally well-positioned to provide top-notch service to clients in a wide variety of transactions across the private equity space.  We have terrific momentum, and I really look forward to partnering with Gibson Dunn in the continued growth of both its leading private equity practice and its Houston office."
Want to read more law firm news?
For past editions of our weekly law firm news, click here.
---
Contact Our Recruiters Now!