07/09/19
Hogan Lovells Adds Prominent IPMT Partners to San Francisco Office
Summary:
Hogan Lowell has a new partner; Krista Schwartz, who is a first chair trial partner focused on IP litigation. She represents some of the world's largest technology companies in patent, copyright, trade secret, and sophisticated technology cases.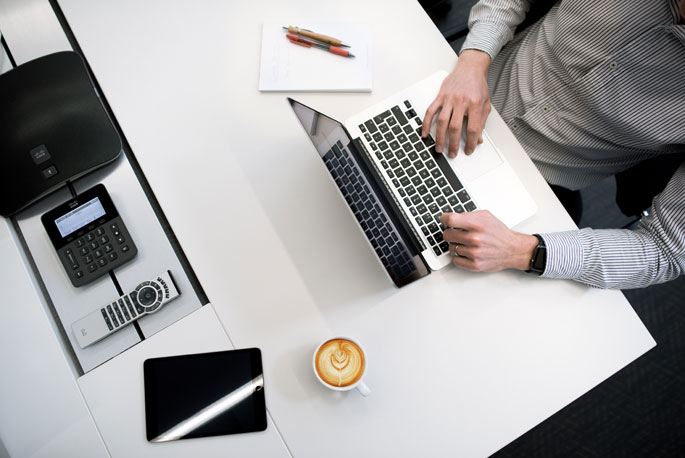 Global law firm Hogan Lovells
announced today that Krista Schwartz and Patrick Michael have joined the San Francisco office as partners in the firm's Intellectual Property, Media, and Technology (IPMT) practice. They both joined the firm from Jones Day.
"We are excited to have joined Hogan Lovells," said Schwartz and Michael. "With the firm's global presence and its commitment to the Northern California market, we have an incredible opportunity to build and support an elite IP practice and present our clients with additional on-the-ground services."
Hogan Lovells IPMT group has close to 400 professionals globally with more than half of them focused on IP litigation. Besides managing the evaluation, enforcement and defense of our clients' IP rights, our team has a unified strategic approach when dealing with cross-border disputes. The Global IPMT team has recently recruited IP litigation partners in New York and Amsterdam.
"It has been a strategic priority to bring talented patent and technology-focused litigators like Krista and Patrick onto our Northern California team," said Celine Crowson, Hogan Lovells' IPMT Practice Group Leader for the Americas.
"We are a global market leader in complex patent litigation. Outstanding partners like Krista and Patrick joining us will help us serve our clients even better and strengthen our lead." said Burkhart Goebel, Global Practice Group leader, IPMT.
Krista Schwartz is a first chair trial partner focused on IP litigation. She handles patent, copyright, trade secret, and complex technology cases for the world's largest technology companies. Her cases involve technologies ranging from search engines, semiconductors, cellular devices, and medical devices to EDA and operating systems software. Prior to law school, Krista worked for AT&T Bell Labs, where she was an inventor on more than 20 patents relating to desktop video conferencing. Schwartz graduated with J.D. from Chicago-Kent College of Law with high honors; Order of the Coif. She received her M.S. from Northwestern University and her B.S. from the University of Illinois.
Patrick Michael is an IP/technology litigator who has tried multiple cases to verdict. His practice focuses on patent, copyright, and trade secret litigation, along with technology-related disputes. His clients include integrated circuit makers, electronic design automation, software companies, semiconductor fabrication process and tool designers, computer networking, and medical devices. Michael graduated from Pepperdine University with his J.D., cum laude, and received his B.A. from the University of California, Santa Barbara.
"We are excited to have them as part of our team," said Clay James, the Office Managing Partner for Hogan Lovells San Francisco office. "They are a cultural fit, and as experienced first chair patent and technology litigators, their strong IP and technology litigation capabilities will be an asset to our clients in NorCal."
Schwartz and Michael are one of many additions to our Northern California team in the past two years. They are joining after the addition of Christopher Cox in April. A five-partner strong M&A and technology transactions team including Richard Climan, Keith Flaum, Jane Ross, John Brockland, and Chris Moore, as well as the addition of Executive Compensation and Employee Benefits partner Mike Frank, who joined the firm in 2017.
Want to read more law firm news?
For past editions of our weekly law firm news, click here.
---
Contact Our Recruiters Now!